Issue No.9 : Love is in the air: Date outfits
Kazia is always looking for more models - if you want a chance to be featured in the Kaz-Shion magazine then contact us!.
---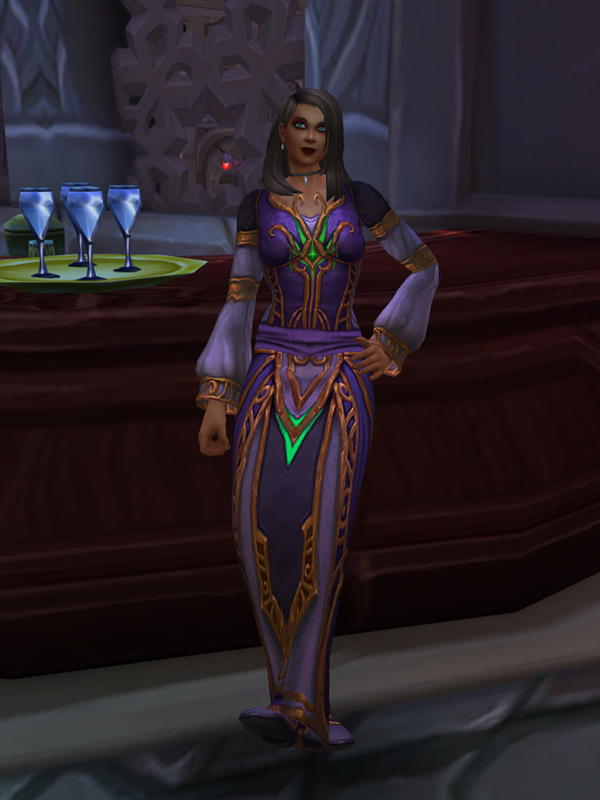 Photo:Kazia Hayworth
Model: Kiss
First thing...HAPPY BIRTHDAY Kiss! Thanks for posing once more for Kaz-shion with that awesome sassy vibe of yours. Finally the Spring collection from Shonnel is out and we got lucky getting a hold of this violet silken dress and the magenta clutch that make my heart skip a beat. If you haven't realized by now, the heels are Lunbutton and the diamonds she wears are signed by Mulgari. A true display of luxury and style from the hand of the best designers in Azeroth.

Clothes:
Dress: Greevio Silken dress- 10 gold 90 silvers
Sash: Silken violet sash- 2 gold
Clutch: 2.55 clutch- 6 gold 90 silvers
Heels: Vinery heels- 8 gold
Earrings: Empress earrings (1 carat diamonds)- 4 gold 20 silvers
Choker: Empress choker (1carat diamonds)- 5 gold


---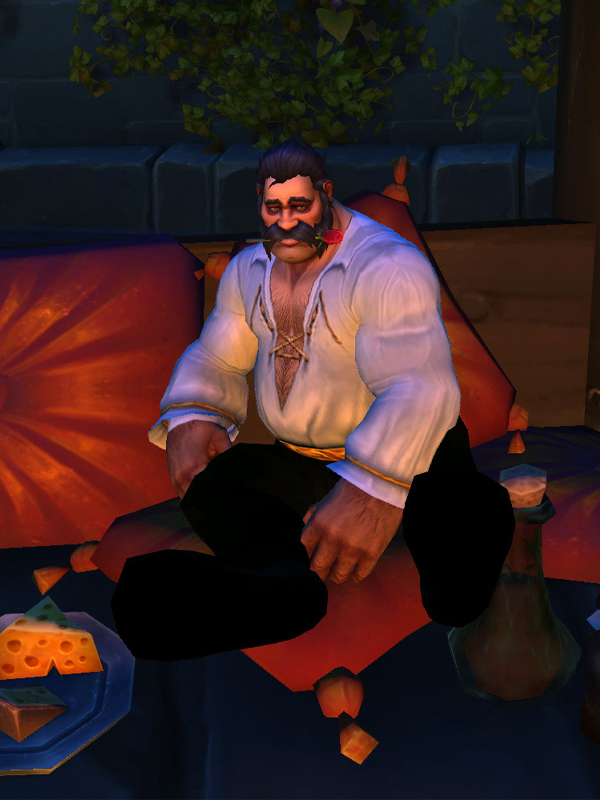 Photo:Kazia Hayworth
Model: Baldemar
No sorry girls and boys, this strong man won't be coming to your balcony to sing a sweet serenade to you, Don Baldemar is too busy filling Stormwind with his melodies that lead to many street parties. But today we should all dance to this outfit from "Ayy, ayy, ayy!"my new collection made in collaboration with "Trader's Tailoring" (Street 2, Traders District) Stormwind that you should go and check out right now! Yup these dates get me all romantic and inspired to design and draw my occurrences, present the cupon down below to get a 15% discount on all of my collection.

Clothes:
Shirt: Check-me-out shirt- 1 gold
Pants: Check-me- out- more pants- 1 gold fifty silvers
Belt: Ate-too- much belt- 90 silvers
Loafers: Hipsty loafers- 95 silvers

---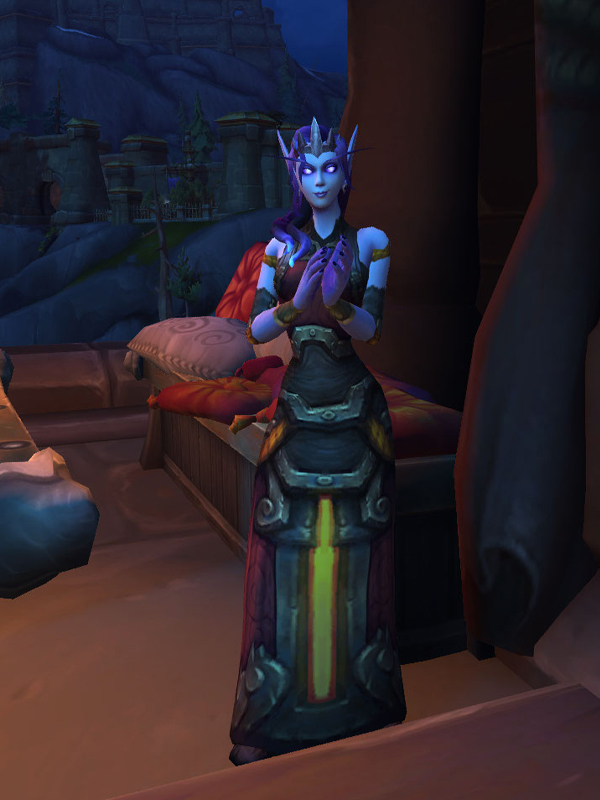 Photo:Kazia Hayworth
Model: Emira Orchidbloom
Need an outfit for a special dinner with the fittest man or woman you've ever met? Why not go all in and add to that lovely dress a tiara to make sure they know who's the queen tonight?! Nowhere is better to find what you need than KT Studios (remember you can find Khari's shop in Dalaran). As a side we got a modern tiara that goes smoothly with the main course, that explosive tight dress. As a desert and to top this style, the golden heels match grandiosely with the armbands.
Because I'm awesome, I got the 20% off coupon down below, for anyone that wants to keep up with the latest of "KT Studios".

Clothes:
Tiara: Metallic roses tiara- 75 silvers
Dress: Vix dress- 98 silvers
Heels: 8cm golden heels- 75 silvers
Armbands: Gold coated armbands- 84 silvers

---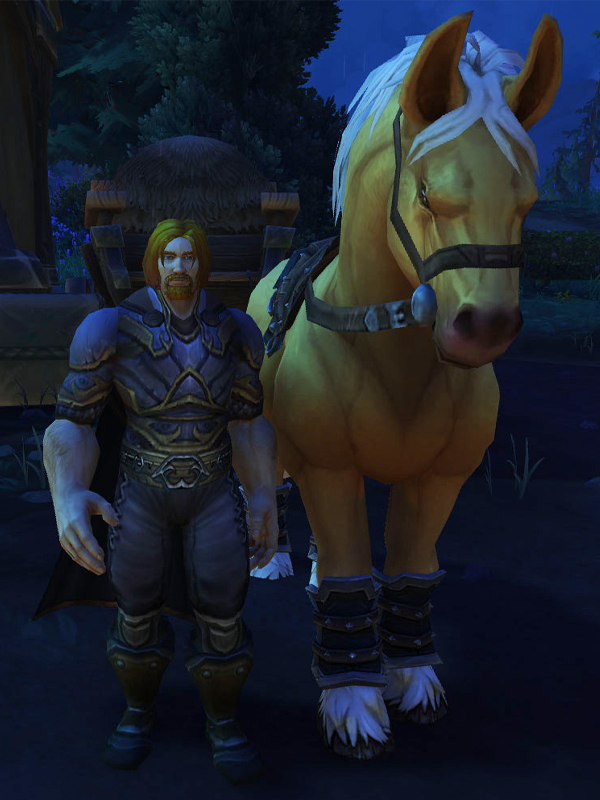 Photo:Kazia Hayworth
Model: Desartin Greymantle
A calm and relaxing horse trip in the landscape of Kul Tiras can be quite the date, but we don't have to renounce being stylish and comfortable for it. Here is the proof, Desartin looks like royalty with a fairly basic attire which can be bought in "Havenswool" in its totality (Street 6, Traders District, Stormwind).

Clothes:
Vest: Leather grey vest- 1 gold 30 silvers
Pants: Leather grey pants- 1 gold
Belt: Light belt- 75 silvers
Cloak: Merino wool cloak- 99 silvers 99 coppers
Boots: Parama Hack boots- 1 gold 50 silvers

---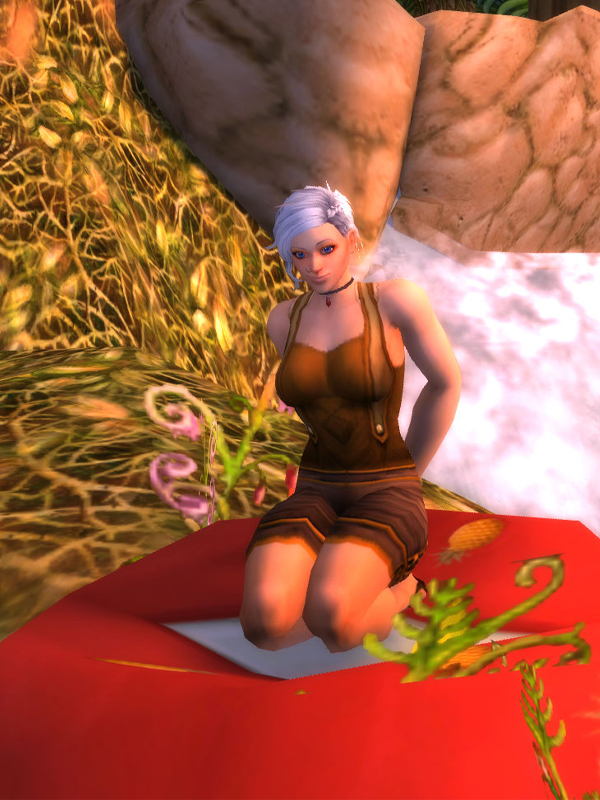 Photo:Kazia Hayworth
Model: Priscilla Whiteley
Stranglethorn has much to offer, dreamy beaches, the most relaxing falls and "Sunny tailors'' the store that provided this outfit (located in Booty Bay). The Vale is beautiful but also dangerous if you get into troll territory and I bet your dream date wasn't with a witch doctah, or was it?
Clothes:
Swimsuit: Brown swimming suit- 50 silvers
Shorts: Brown shorts- 65 silvers
Sandals: Black pineapple- 40 silvers
Beach towel: Mojito towel- 20 silvers
Inflatable pineapple puff- 35 silvers

---