Issue No.3 : Brewfest!
Brewfest clothes! Kazia once more spoils us with fashion and well-clothed people!
---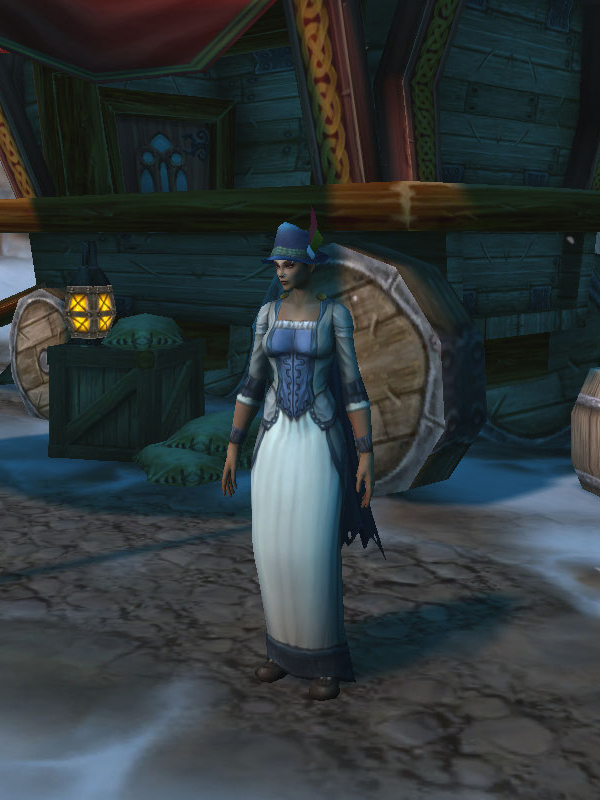 Photo:Kazia
Model: Meereel
Meereel posing for Kaz with class. This fancy outfit for the Brewfest festivities is sadly not available for just every pocket. The typical brewfest hat with the blue coloring, belongs to "Feathers and Hats Atelier", all in this shop is custom-made ; the cloak, dress and brewfest shoes are from "Victorian's Workshop", located in Unity Square (Boralus). Bracers from "Silken's Silk Store" and necklace from the "Oceans'' collection brought by Louis Pinton.
Clothes:
Hat: Sialian hat- 2 golds
Dress: Special Blue Vic with lace details- 2 golds
Cloak: Blue embrace- 90 silvers
Shoes: Artisan's shoes- 1 gold
Bracers: Silken blues- 90 silvers
Necklace: White golden necklace, with a teardrop shaped sapphire- 10 golds
---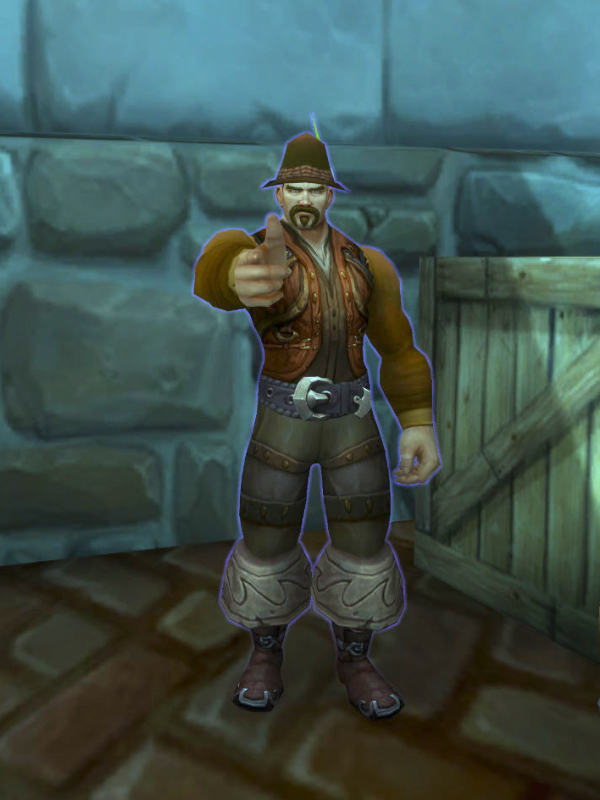 Photo:Kazia
Model: Peter Langedijk
When you wander around Stormwind and find one of your friends dancing to street music, enjoying some beer and dressed for Brewfest...You can only take some snaps of him. Pete shows us a self made outfit to stand out in Stormwind's crowd during these days. Sadly he can't remember from where the clothing was bought, but he did remember that the hat belongs to the Party Collections store. Thanks Pete, for wanting US for Brewfest!
---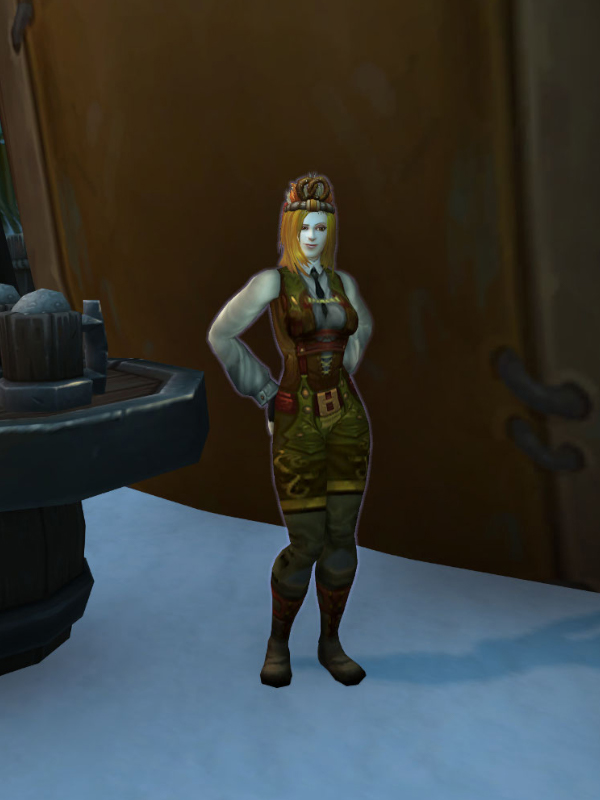 Photo:Kazia
Model: Katie
Seems this magus had some fashion tricks in her sleeve, and was willing to share them with our beloved readers. Katie has a whole room just full with costumes and traditional attires, she's a true collector of original outfits. All that you can see on her, was bought in Ironforge, at "The Fashion Hornace" store, all handmade with the utmost care and love. Apparently they take a whole month to do just one of these typical costumes, so remember to place your order ahead of time!
Clothes:
Crown: Queen of pretzels crown- 1 gold
Shirt: White 100% cotton shirt- 60 silvers
Tie: Black tie- 10 silvers
Overalls: Brewfest typical overalls- 5golds
Stockings: Grey wonders- 10 silvers
Boots: Brown, red laced boots- 85 silvers
---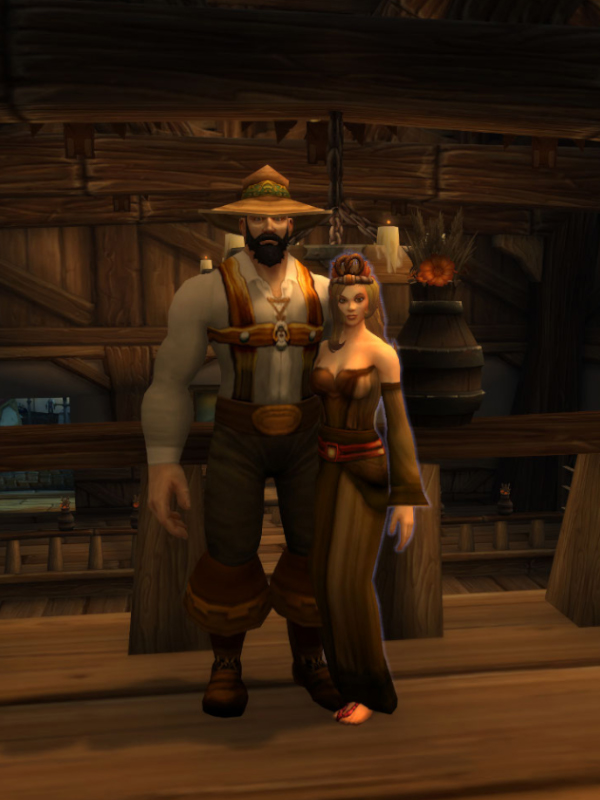 Photo:Kazia
Model: Catarina and Daryn Halrik
The most naval couple to pose for us in this issue, The Halriks! Their love also seems to bring them together when it comes to fashion and enjoying a party like anyone else. Daryn is dressed mostly from "Raunchy Haunchy Outfits", all of it combined to give us the beer vibes. Cat on the other hand is dressed with pieces from "Ahoy there!" atelier .The last shout in Kul tiras will only be found in this store, next to the keep in Boralus.
Clothes:
Daryn's oufit:
Hat: Wild boar fur hat- 85 silvers
Shirt: Raunchy white- 10 silvers
Suspenders: Bandido suspenders- 30 silvers
Belt: Brown leather belt- 20 silvers
Pants: Slim fit brown- 45 silvers
Boots: Brown adorned boots- 55 silvers

Cat's outfit:
Headdress: Brewnest- 7 golds
Necklace: Silver-rubi touched- 4 golds
Dress: Brown scandal- 10 golds
Belt: Strawberry embrace- 3 golds
High heel sandals: Cherrywalk- 8 golds
---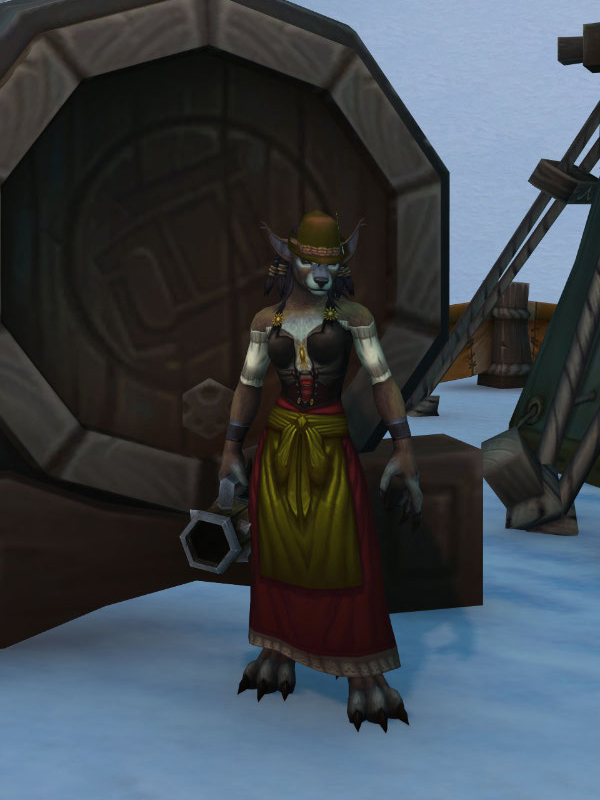 Photo:Kazia
Model: Minona Rider
Minona was standing prideful in that spot when she caught my attention, and how wouldn't she! The female worgen spills fashion with every step. I must admit that worgen wear hats like nobody else can, the hats adorn the fur giving them real classy vibes right? Apparently she's a regular at the "Party Collections'' store, yet living in Ironforge it was clear she had visited "The Fashion Hornace" store to get that delight of a dress she's wearing. Therefore all of her garments can be found in "Party Collections" except for the dress. I'm in love with this outfit!
Clothes:
Hat: Green feather hat- 80 silvers
Dress: Red Brewfest dress- 2 golds
Corset: Brown leather corset- 1 gold
Necklace: Sun golden necklace- 99 silvers
Bracelets: Brown leather 1.3- 60 silvers
---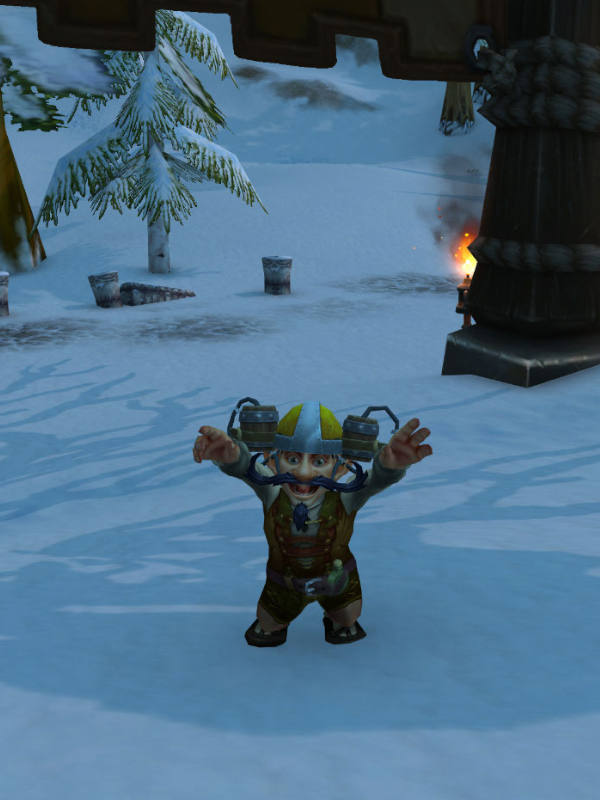 Photo:Kazia
Model: Manrick Boltrust
Who said science couldn't be fun? No clue! But sure it's practical, and Manrick proves this with his new invention. Tired of not having his hands free to dance and what-not, this witty gnome decided to create the Brewhelmet. Not an original name...I agree, but as useful as it can get. Might not be fashionable, but it had to be shared with you lot. This gnome didn't complicate himself too much, once he went for a walk to get inspired for more of his inventions, he discovered "The Fashion Hornace" and just bought what he was recommended, to look gnometastic for the fest.
Clothes:
Overalls: Brewfest typical overalls- 5 golds
Shoes: Black bumas- 2 golds
Socks: Beige woolen socks- 20 silvers
---