Issue No.11 : A fashion show in Dalaran
Kazia is always looking for more models - if you want a chance to be featured in the Kaz-Shion magazine then contact us!.
---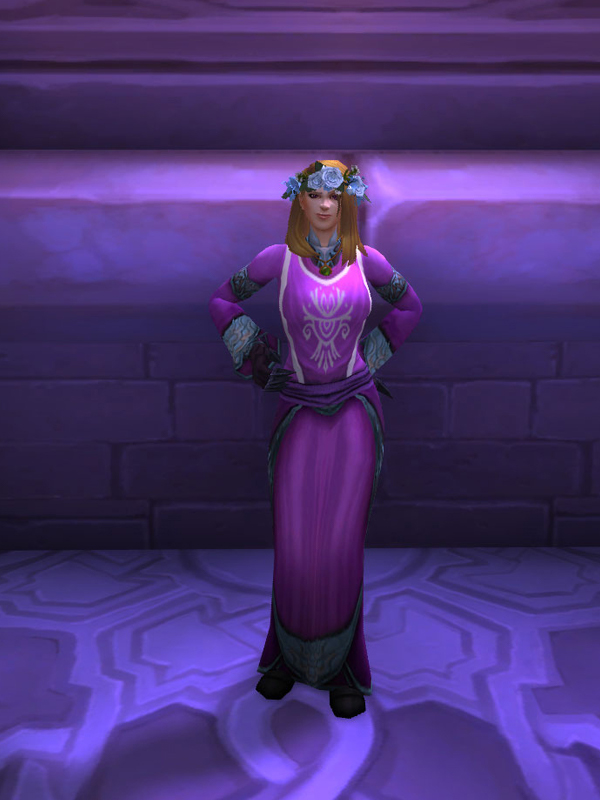 Allow me to introduce the winner of the "Dinery Finery!" category of this Dalaran fashion show I hosted along with my friend Khari, from KT Studios. Her name's Raspberry, a sweet girl with a spectacular taste for all things pink as she stated with this outfit she presented. I feel that combining pink successfully is a hard task, yet the baby blue details on the princess-like puffy dress, matched with the flower crown make it perfect to wear at a posh dinner with the Dalaran mages. The whole outfit was tailored specifically for her, that crown was made with her own hands to delight you all!

---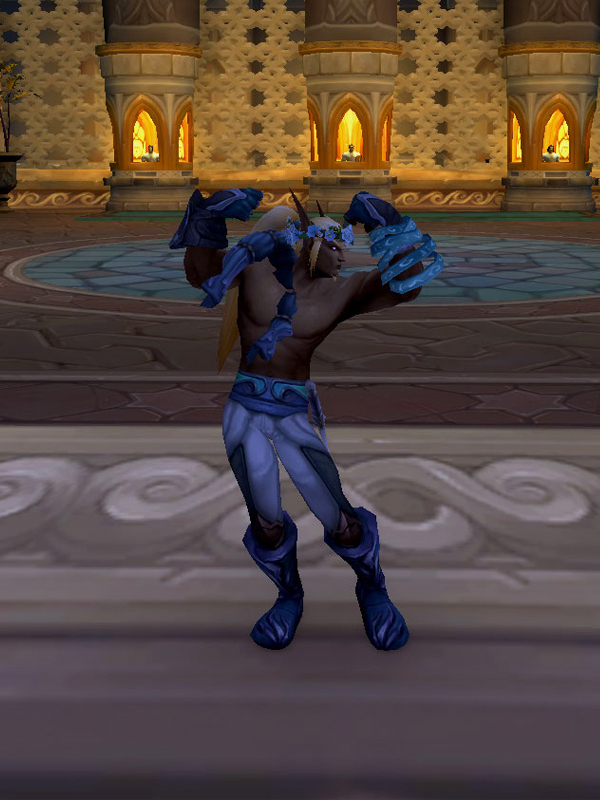 Sel' mator flexes his muscles for us, the blue flower crown was the latest trend this season and it clearly reflects on the choices of the participants. Did he win anything for the casual outfit he presented? No. Did we enjoy his flexing and sway? We sure did! Do please appreciate those handmade gauntlets that simulate ice shards curled around his forearm, they dignify the outfit and give it a moody touch.

---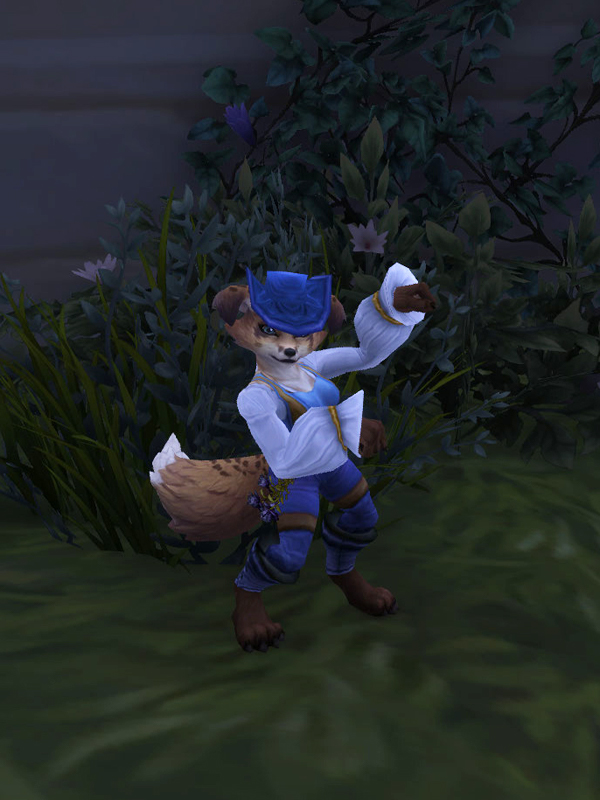 Next up! The most spicy vulpera I've come across….PEPPER! This was the winner of our Back to Basic category. She looks stunning, each piece of the outfit is well matched and her poses left us at a loss for words! There were lots of blue outfits during this contest, but wearing blue overalls with a hat and managing to not look like some handywoman... That's just crazy. I'd say Pepper deserved that win, no doubt.

---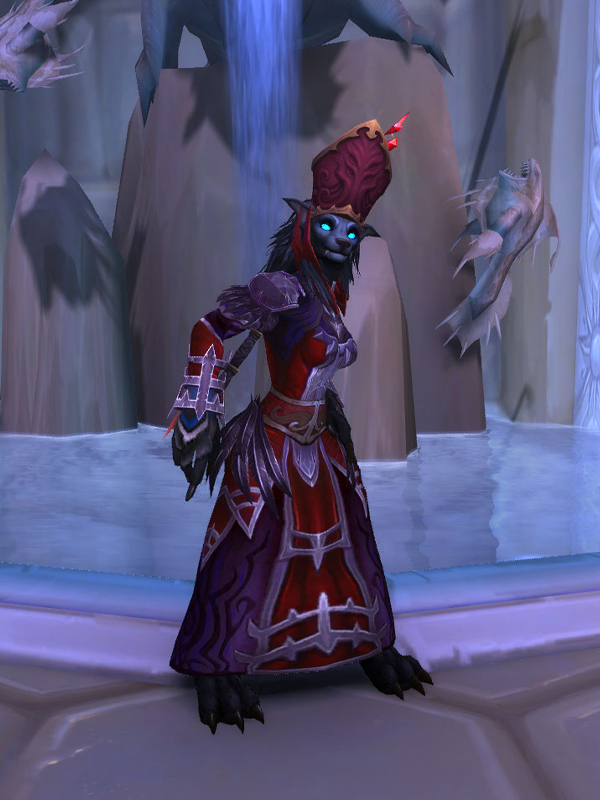 Liliana took a risk to win, and it paid off as she came in first place for "Magical Outfits". Personally, I appreciated that this was not the usual way to go about this, but instead she gave it some thought and came up with something leaning towards the occult. Her decent attempt at a hemomancer look made her come out victorious in this show, nonetheless who knew hemomancers could look this cool?! It makes me shudder just to think about those magical powers, but Lilliana's outfit attracted much applause. Thanks for that display of style and originality!
---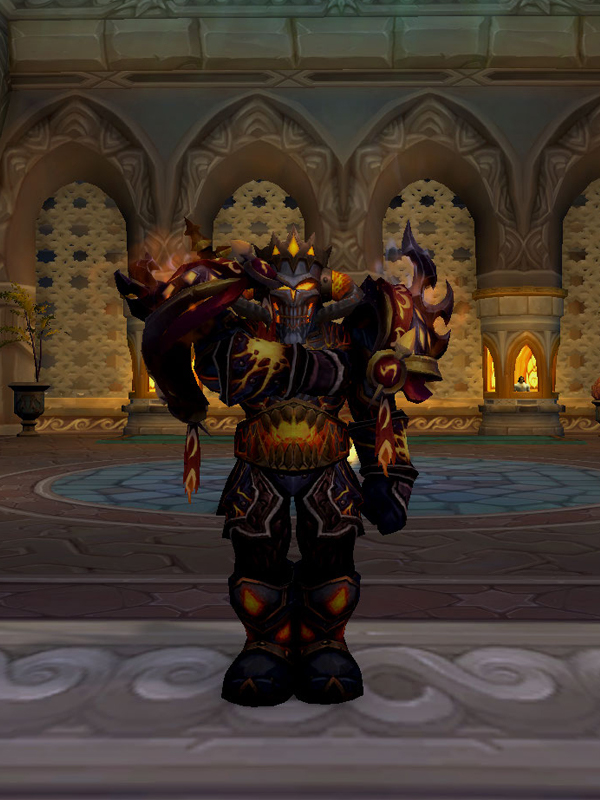 The lord of magma and fire, Ragnaros? Nope! Mardock. This huge man made a huge point as he stepped into the cat-walk, displaying his personal extravagant style with this array of magical forces. Once more, when asked for a magically inspired attire, they took it a step further and didn't just stop at the basic schools of magic, but rather he took a more shamanistic approach to the challenge. A knight of fiery forces is what I thought as soon as I spotted him, perfect execution Mardock!

---