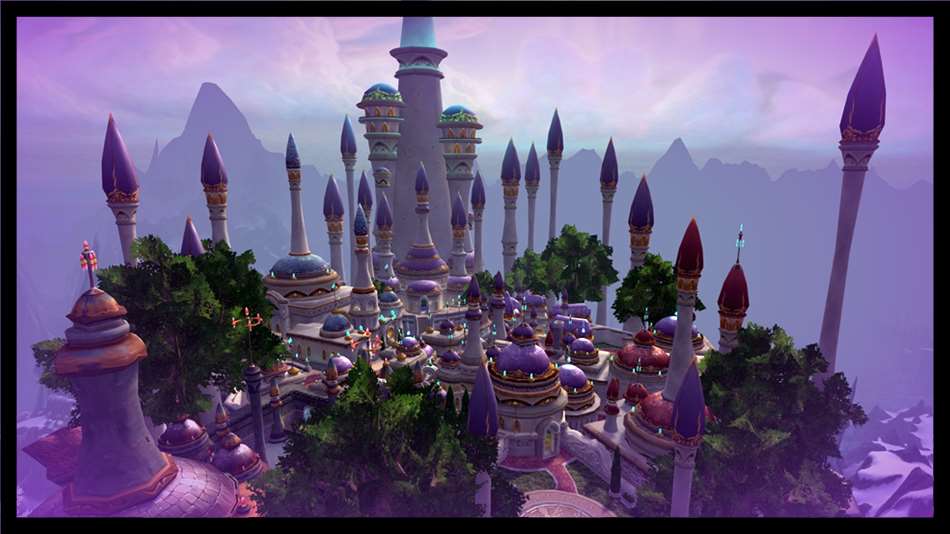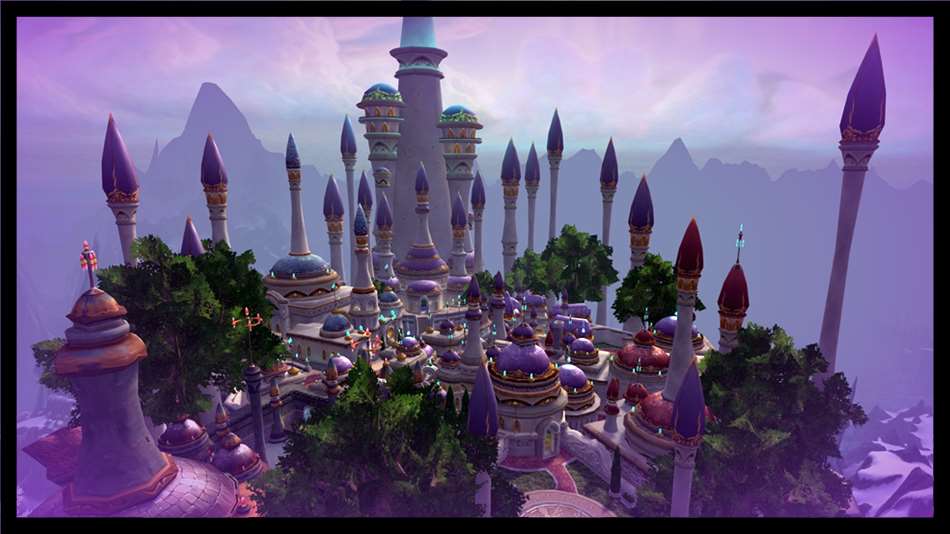 The floating city opens up!
As part of a new policy to attract more visitors to the magic city, Dalaran has started a new tradition. Tuesday markets.
F
or two weeks now, Dalaran has opened its shops to the public - encouraging people to visit and tour the city and the shops. In preparation for the third one this Tuesday I decided to talk to a few of the local business owners and organisation leaders about what to find in Dalaran, and what makes the city so special to them.

Potions and Lotions Owner of shop: Leliti Location of shop: Dalaran Greenhouse Opening hours: Tuesday, 20-21:30

"Potions and Lotions" is the name of a small shop in Dalaran run by Alchemist Leliti who loves a glass of wine and experimenting with herbs and fragrances. We here at Lion's Roar hope the experimentation does not happen at the same time as the wine-drinking. But it's Dalaran, maybe it does. At Potions and Lotions, you can find items to care for your body, potions, elixirs, lotions, in a friendly and helpful atmosphere. Potions and Lotions is a shop that has grown from stocking a few products to opening up in Dalaran and expanding the product list as well as a substantial client base. Give it a try if you think your body deserves better than the fragrance of Stormwind Canal.


Kirin Tor Intelligence office Owner of shop: The Kirin Tor Location of shop: Aegwynn's Gallery Opening hours: 20:00-22:00 every Tuesday, plus appointments

Not exactly a shop, but Director Acheleus Moonblaze has told us that people with information about magical threats to the city, whether individuals, groups, artifacts of happenings can be reported to them and they will open an investigation and with their team of analysts and field agents they are always ready to protect the city - and beyond. They also offer coffee. Good coffee apparently.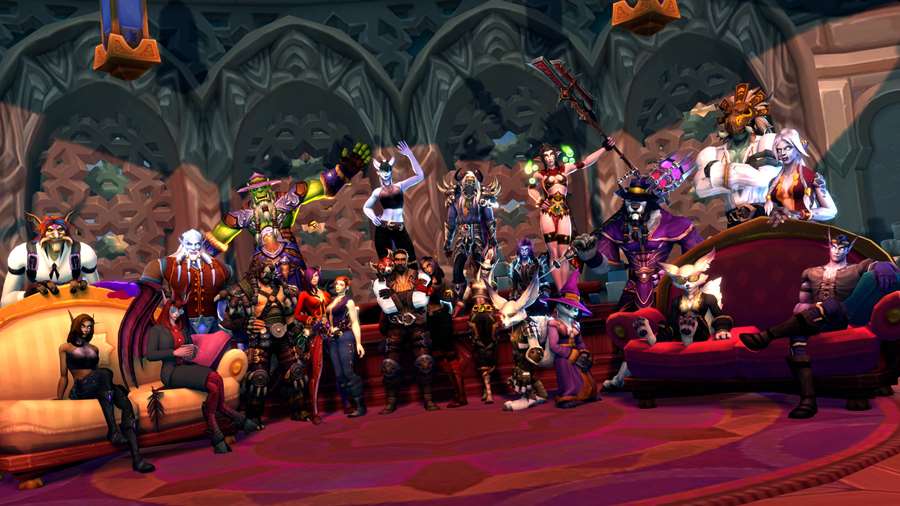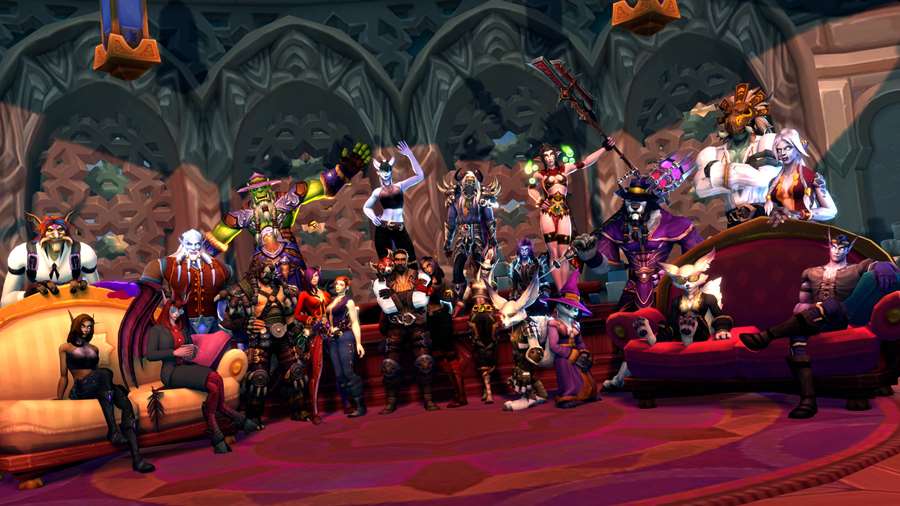 Legerdemain Lounge Owner of shop: The Unbound Brotherhood (Being led by Aamyr) Location of shop: Legerdemain Lounge (Legion Dalaran!) Opening hours: Pretty much every day. Expect service and things to get busy from around 19.00- 20.00

Few who have visited Dalaran have not visited the Legerdemain Lounge. Whether to sample their drinks and food or to rest for a night or two. No other place in Dalaran is equal to the quality you will find there. The Unbound Brotherhood also hosts various events - not just in Dalaran but all over the world(s). In the Legerdemain Lounge everyone is welcome, whether you are an orc with tusks the size of a tauren... or a human rushing through life (we don't have that much time after all), or one of the many types of 'doreis. As long as you are looking for a drink, a nice chat, and a good time then The Legerdemain Lounge is a place to visit.

Silvers Oddities Owner of shop: Jack Silver Location of shop: "The things of the past" Opening hours: 20:00 - 23:00

A little gem of a shop. If you crave custom made plushies, artifacts, relics, or trinkets then Jack Silver is ready to help you. The warm and friendly atmosphere guarantees you a relaxing time while you shop to your heart's content.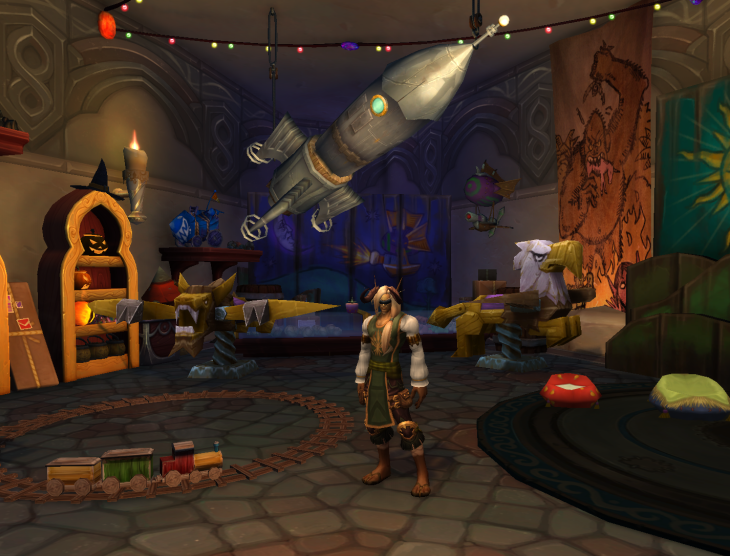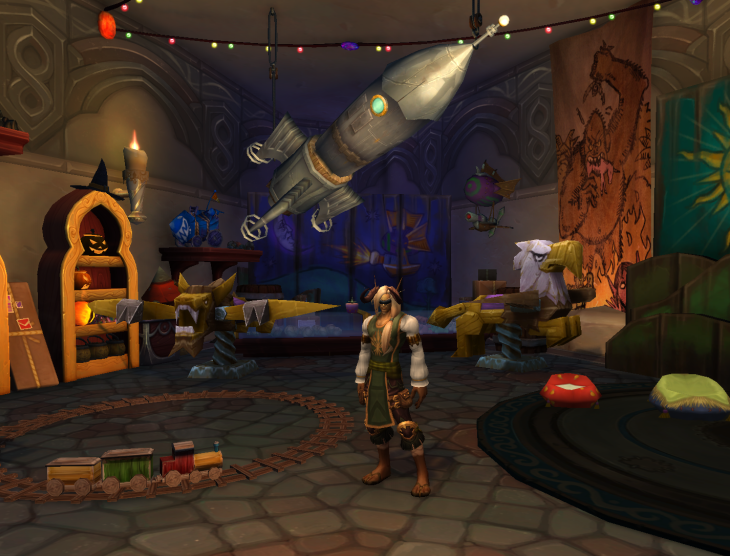 The Toybox Name of shop: The Toybox Owner of shop: Tavari Dawnwalker Location of shop: The old Wonderworks shop Opening hours: 20-22 Tuesdays, and as advertised

After a long trip from the Broken Shores, to Uldum and the friendly community there to slowly being integrated back into society this Illidari makes toys. Most of them are wooden, and not all entirely innocent. From children's toys to glitter bombs and bubble wands. When entering this shop you can expect a focus on fun, excitement, magic, a lot of Heartstone products, and a never-ending supply of tea.

Windfarer's Mystic Métier Owner of shop: Siavash Windfarer Location of shop: The Violet Gate Opening hours: Drop-in session 20.30-22 during Night Market and by booking through the rest of the week.

Siavash is a bit of a name on the cultural scene. Known for hosting events with a theme of neutrality and wholesomeness - and now he has also set up shop in Dalaran. The main service in his shop is card reading, but it is also possible to get more detailed counselling after the initial reading and help in digesting what the reading meant for you in particular concerning events in your life. If you are looking for self-awareness or deciding on an important life choice, or you are looking to unlock personal growth, then stop by Windfarer's Mystic Métier for a session.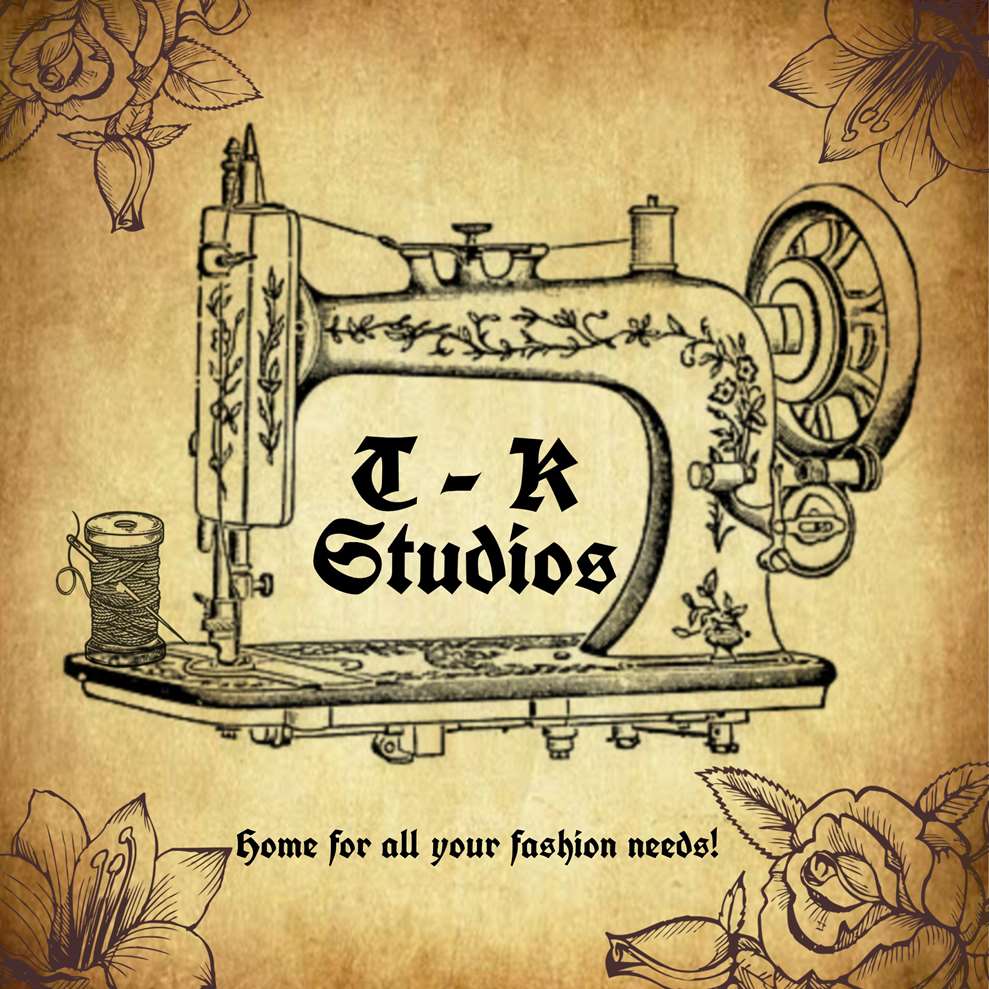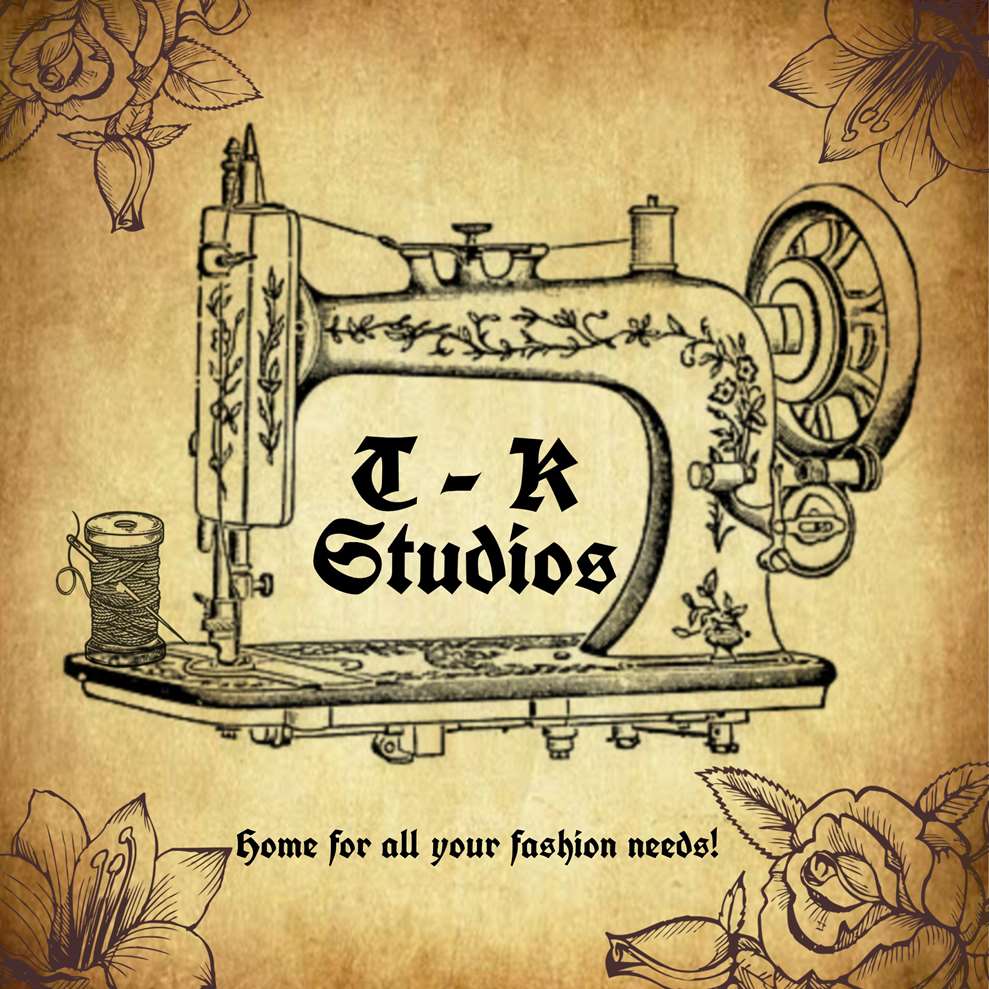 T-K Studios Owner of shop: Owner/CEO - 'Fashionista' Khari (Joint CEO - Tristian Jones) Location of shop: Magus Commerce Exchange Opening hours: 10:00 - 22:00

Khari has always been interesting in fashion and things related. From a family of priests and paladins, it was not exactly in the cards what Khari would end up a fashionista but sometimes we have to play the hand we are dealt, and here she is. In T-K Studios you can get advice about clothing, custom-made orders, repairs, and dying, all delivered with amazing customer service and friendly personal assistants. There are of course more shops, businesses, and services to visit, this was just a few of those who take part in the Tuesday night markets. Stop by yourself and explore. If you are having trouble finding your way around and picking and choosing from the many sights of the floating city - then we have made a map available for you. [MAP HERE]