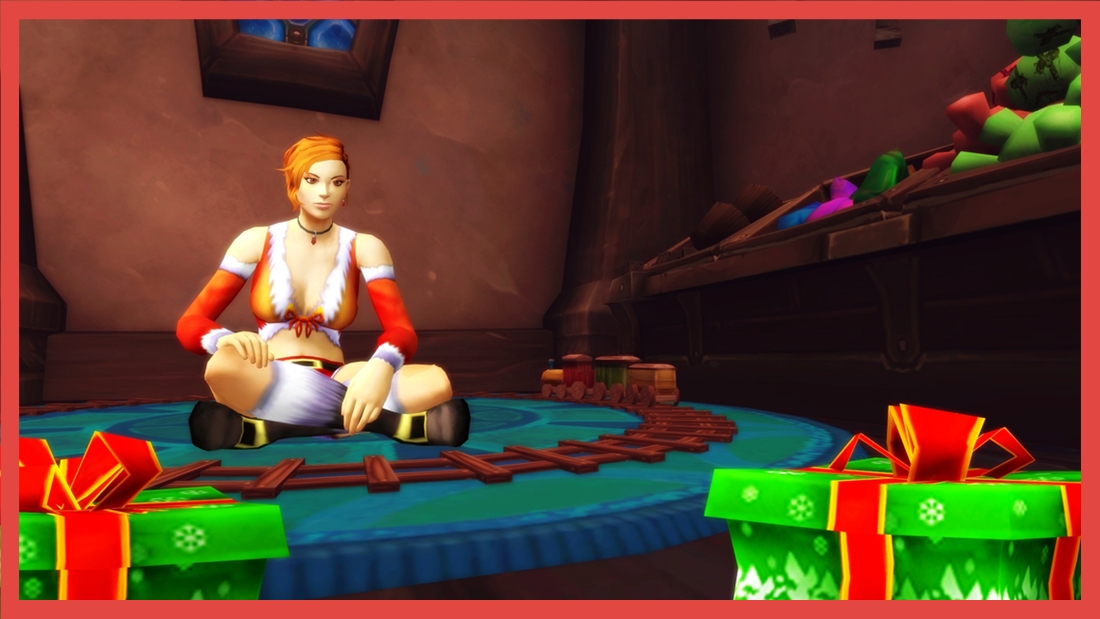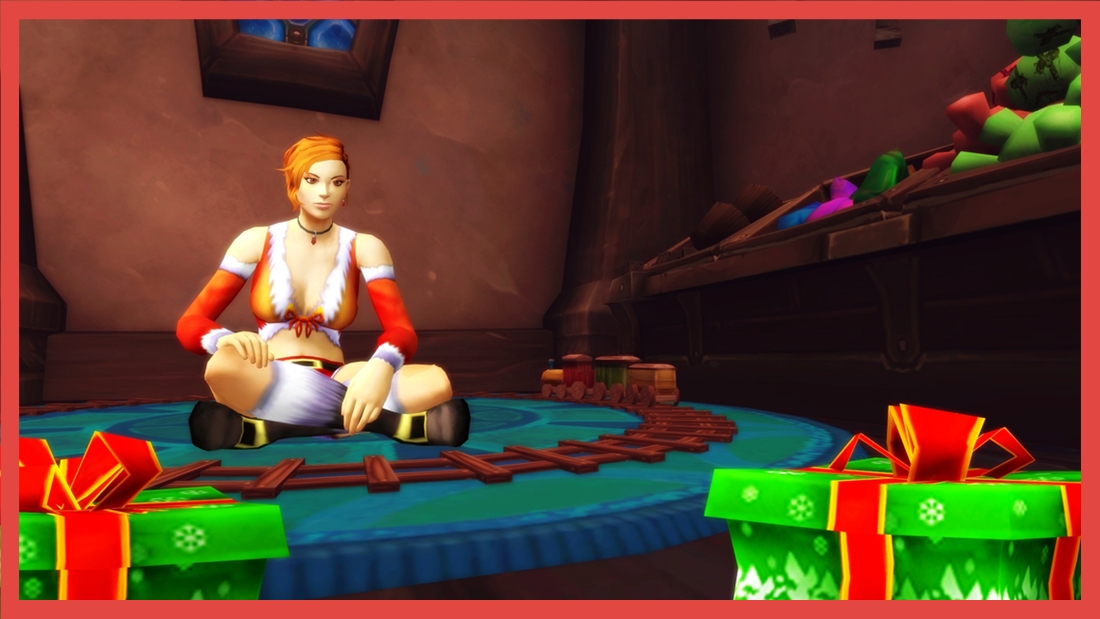 Winter Unveiled: Picking the Perfect Present
As the holiday comes closer, many of us are still searching for the ideal gift for their loved ones. After all, giving each other presents seems to be the most common way of celebrating this joyous occasion.
I
n the last article, I've interviewed a great many people from all over Azeroth about their Winter Veil customs, trying to find out how they celebrate this holiday. Now that I've learned that most everyone on this planet likes to make their loved ones happy with some heartfelt presents during this time of year, it's time to figure out what exactly it is that will await friends and family under the Winter Veil tree. What's that you say, dear readers? You have no idea what to get your mother, your spouse, your friends, your uncle or your cousin-twice-removed? Worry not, for in this article, I will be giving you all some ideas for Winter Veil presents to those you wish to make smile this season. And, because it's a festival of gifts and generosity, a number of businesses were kind enough to allow us to print coupons for discounts in their stores, which you'll find at the end of this article. Now, let's not waste any more time, and start looking at some gift ideas: The absolute classic, of course, is chocolate. No matter whose day you're brightening up with your present, chances are that adding a bit of chocolate to it will make it even better. And while you can get some run-of-the-mill chocolate bars anywhere nowadays, real quality is harder to find. Kialandi Rhodar from the Hummingbird Emporium has some of the best sweet treats on offer, and her family's business has provided us with a coupon for a twenty percent discount. From a box of pralinés to the classic chocolate heart for two with your present inside, this should likely be the first stop on your shopping tour. Because who doesn't appreciate some chocolate to warm the heart in winter? Others, of course, prefer a more hearty meal, and there are many Winter Veil traditions all over the world on what exactly makes up the perfect holiday dinner. While some may prefer to dine in the comfort of their own homes, many people use this joyous occasion to treat themselves and their partner to a professionally prepared meal in a restaurant. If you haven't gone out for a proper date with your partner in a while, perhaps they'll appreciate this special gift, and the Amber Foundation and the staff of the Blue Recluse have got you covered there. Offering up a special three-course Winter Veil dinner at a discounted price, this establishment in the Mage Quarter of Stormwind is ready to receive you for revelries. And, with the coupon from this article, you'll even save a pretty penny while doing so. Chocolate, steaks, gingerbread, eggnog. All those things are part of Winter Veil, but many would like to receive a gift that is a bit more lasting, and less edible. The absolute classics in this case are, of course, the ugly Winter Veil sweater, and matching socks. A long-lasting tradition that has become somewhat of a cultural thing for the people of Stormwind and around, these sweaters fill the streets in every city for the weeks before and after the celebrations. If you have someone in your family who is not yet part of this movement, or know a person who you think would look really good in an ugly sweater, look no further than the Dustcloud Corporation's store at the Cathedral Square. The clothes they offer even come with a ten percent discount with our coupons, and are sure to get at least a hearty laugh out of their recipients when unveiled beneath the tree. As fun as that tradition is, though, at some point, everyone already has a sweater. In that case, you'll need something different, perhaps something more personal, and ideally something that still keeps your loved ones warm during these cold times and short days. Because what is more delightful to receive than a custom-made plushie to hold close on these winter nights? Exactly, I can't think of anything either. Silver's Oddities in Dalaran offers these custom plushies for half the price with our coupons, and believe me if I say: Plushies are not just for children, despite what some might think. There is hardly anything better than being warm and comfortable in your bed, and especially those of us who might not have anyone to share their quarters with this winter might appreciate something to keep both their heart and body warm. If the one you're looking to give a present to, however, already has you to share the bed with, I have another idea for a gift that both you and your loved one will profit from. The Golden Emporium in Boralus' Upton Borough offers fragrances for both men and women, and though they can sometimes be a bit pricey, there is a twenty percent discount waiting for you at the end of this article. The timing is even perfect, as this Saturday, the Emporium launches a new fragrance with a large party, and everyone is invited to come and see (or smell) for themselves the type of aftershaves and perfumes offered in that fine establishment. I could go on and on with more gift ideas, but the newspaper's not supposed to be a book, so these will have to suffice for you dear readers. As for me personally, I'm currently trying to find the best way of treating worgen fur, to give a dear friend something he's been after for a long time: A proper grooming, with no dog products used. So you see, there's something for everyone, and each individual has their own favorite gift to receive. You know your loved ones better than anyone, so I can only make suggestions, but in the end, the decision is in your own hands. But no matter what you choose to give, the most important thing is that it's from the heart. Cassie, signing out.