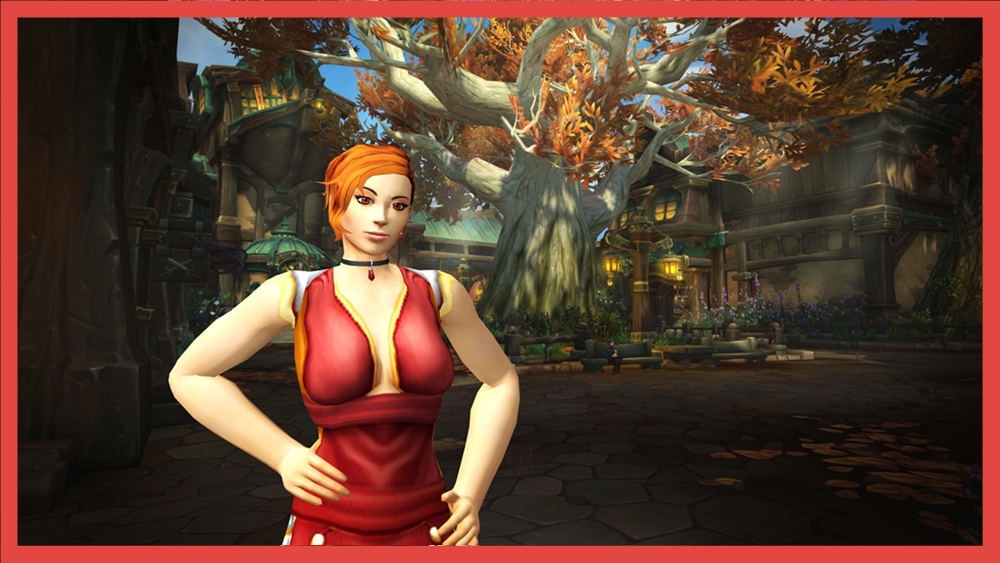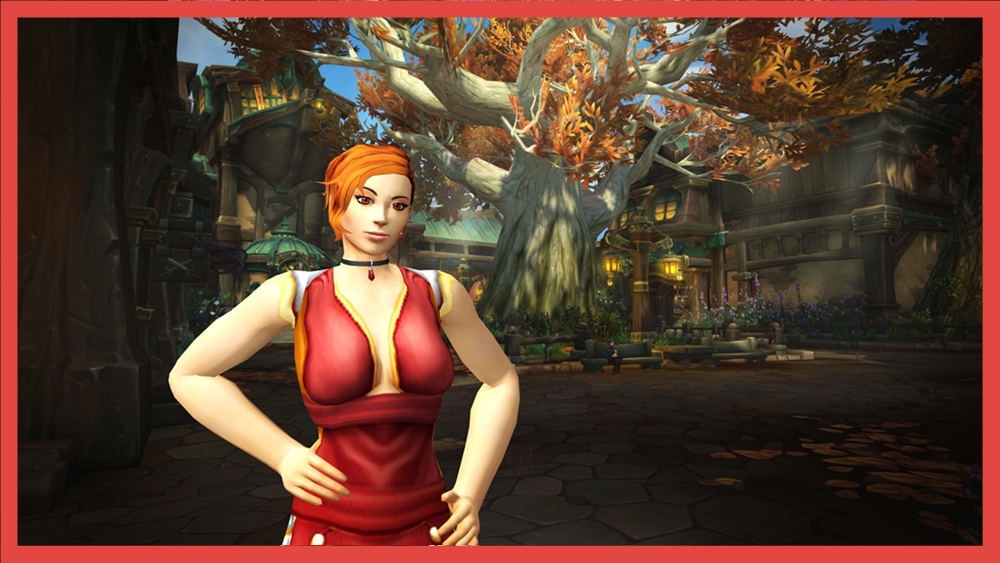 Bustling Businesses in Boralus: Upton Borough
A recent surge in shops and stores in Boralus has caught many people's attention. Here are short reviews of some of those stores, located in the finer part of the city.
L
ately, especially with the chaos engulfing Stormwind and its surroundings, a number of businessmen and -women have decided to set up shop in the city of Boralus, on the islands of Kul Tiras. Naturally, I had to see those for myself, to inform you dear readers about some of the places you can visit in this city that recently experienced a large business boom after the end of the war. I figured that the best way to get a proper picture of these newly opened stores in Boralus was to go there in person, inspect their wares and buy something, to get a good overview of the customer's experience. In this article, I'll feature three stores that particularly stood out.
The Trader's Initiative
This particular store, located at what used to be Tucker's Toys in Upton Borough, is an off-shoot of their business close to the Cathedral of Light in Stormwind. In fact, they might not remain here in Boralus for long, as the Alliance capital is slowly opening up for business again. Nevertheless, I chose to take a look. What I found was a very professional setting, and a capable businessman treating me with a formal respect that sincerely impressed me. I first asked, of course, what kind of wares I would find in their store, and found an answer from a manager who just goes by the name of 'Iggy'. Cassie: So, tell me: What does the Trader's Initiative offer in this store? What is a customer to expect when they walk in here? Iggy: Well, as our motto states, we offer anything and everything. For a price, of course. When a customer enters, they can expect to be served as quickly as possible and to be given the opportunity to take a look at our wide range of wares from our catalogue, in which they'll surely find something they need. If we don't have what our customer wants, we'll definitely take a request to get it. Of course, that is a big promise. Basically, what the Trader's Initiative is saying that if they don't have it, they can get it for you. I decided to go for something not too difficult, and ordered fifty sheets of poster-sized high quality paper. Surprisingly enough, they had it in stock already, and it did not take five minutes until the transaction was done in a very professional manner, and I had gotten my paper. For a very low price, too, in fact. If you're looking to procure something exotic, and need it to be treated in a professional manner, the Trader's Initiative definitely is the place to go, at least for now. How long they'll stay in Boralus, that's a different question.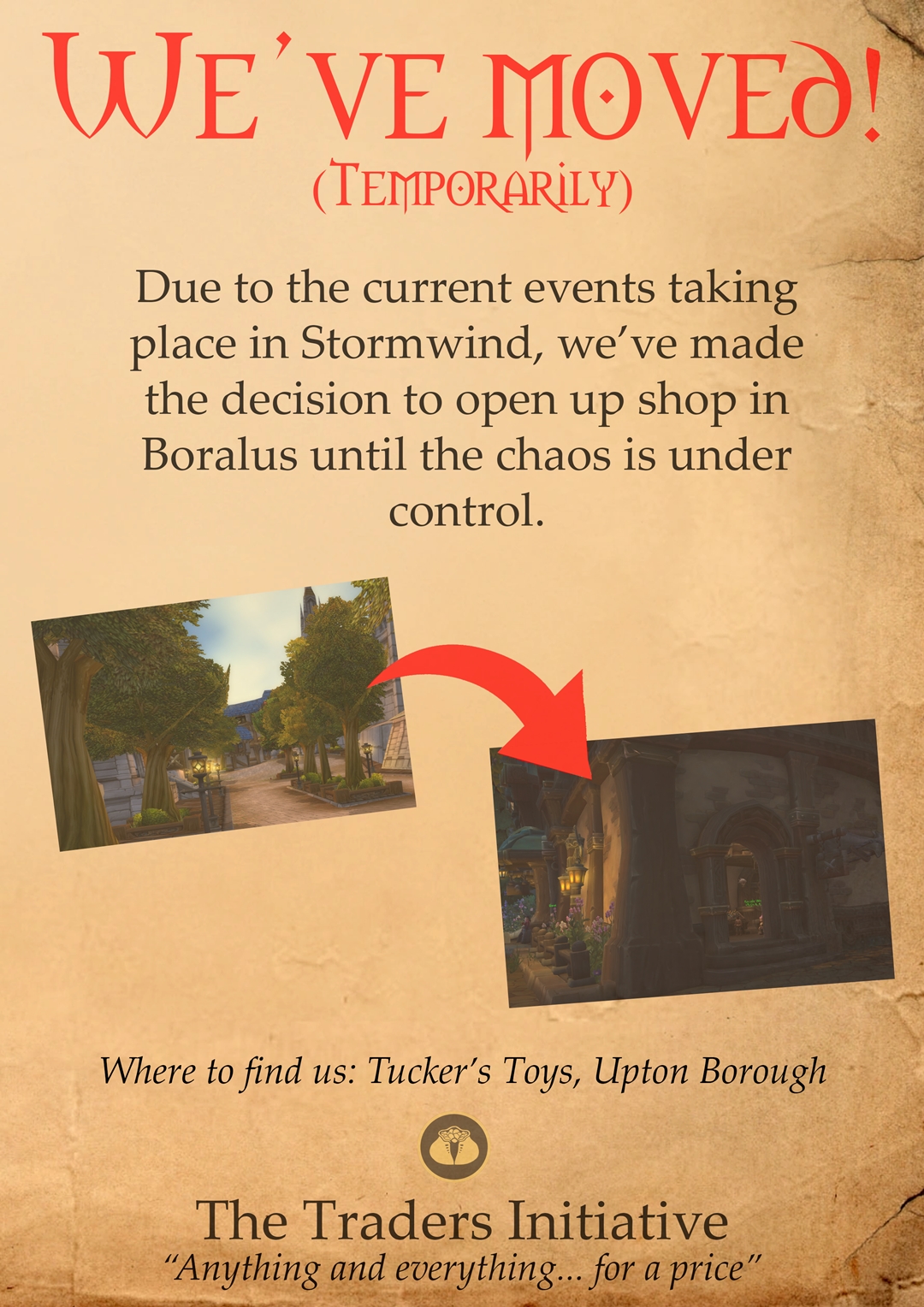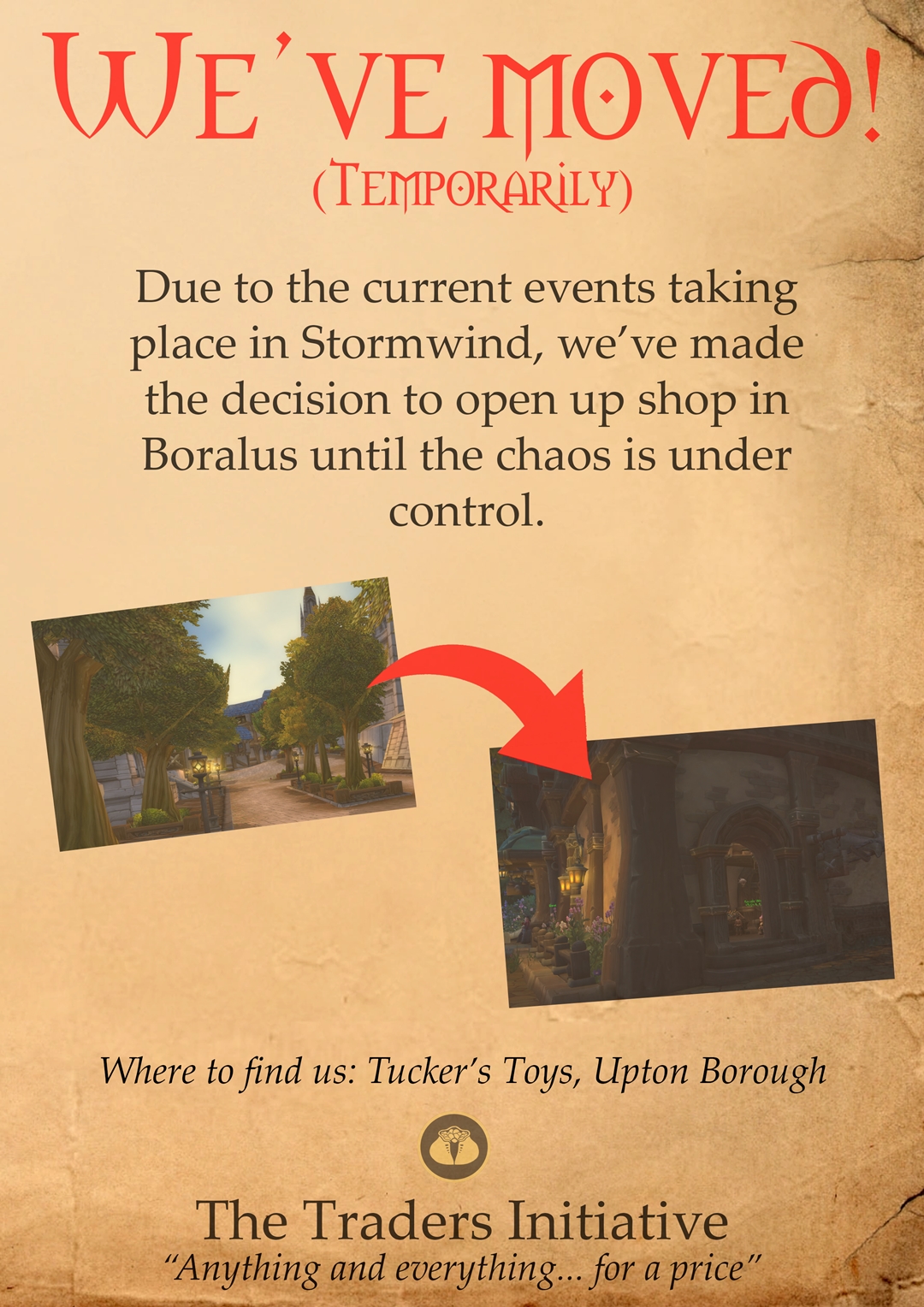 The Golden Emporium
With a catchy name like that, I was curious to find out what this store is all about. When I entered, a pleasant smell welcomed me immediately. The manager I spoke to, who calls herself 'Kiss', is quite a lovely person indeed, and offered me crisps and biscuits as we sat down on some very comfortable armchairs on the top floor. I knew immediately that this store was targeting both the high society, and the average fisherman here in Boralus, with a wide range of products, some affordable, some more exclusive. Kiss had this to tell me about her store: Kiss: The Golden Emporium is a business that focuses on selling fragrances of different types, jewelry whilst also offering courier services across Kul Tiras and the Eastern Kingdoms primarily. We sell high quality products to our customers whilst also providing a pleasant experience and safety with our no weapon policy for all people within. It is important to us to not just target wealthy people but also those of the working class with the wares that are sold currently and the new things that will be sold in the near future. That definitely did explain the wonderful scent of the entire building. As I sat there and enjoyed the hospitality, munching on some biscuits, Kiss also let slip that there was some sort of business expansion coming up, but quickly mentioned that she couldn't talk about it yet. Deciding to get some first-hand experience, I asked to sample some of the perfumes they had on offer, and I can say with certainty that they are some of the most pleasant scents I had ever had the pleasure of smelling. I ended up not buying anything, though that was mostly for monetary reasons: The cost was just a bit too high for me. Nonetheless, I definitely intend to come back once I've saved up a bit, to perhaps treat myself to some jewelry and the lovely welcoming atmosphere.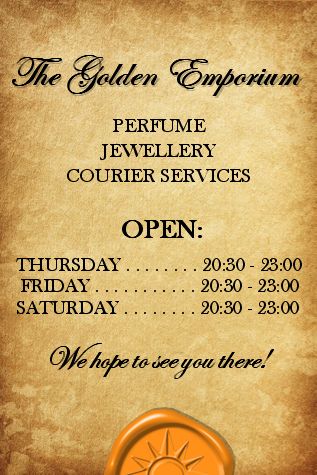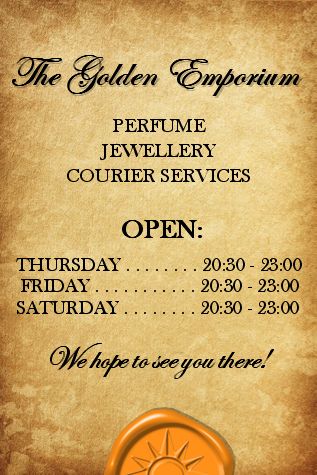 The Hummingbird Emporium
Now, the last store I will feature today, and admittedly my favorite of the three, is the Hummingbird Emporium. Their main presence is in Stormwind, but once a week, they also now operate out of Dock 1 Exports here in Boralus. As soon as I entered, the smiles and laid-back atmosphere made me feel like I was coming home to a family I never knew I had. This might sound exaggerated, but the Hummingbird Emporium knows how to treat a customer, and how to make them comfortable. I had the pleasure of talking to the Ladies Rhodar themselves, Sianan and Kialandi, and asked them to tell me more about their store. Cassie: What type of wares are you offering here at the Hummingbird Emporium? S. Rhodar: From high quality bespoke clothes to magical watches. We'll be selling off the rail clothing also and jewellery, books, beauty products and potions as well as Kialandi's chocolates. Cassie: And what can a customer expect when they come here? K. Rhodar: Oh, to be warmly greeted upon entering. All our employees are charming ladies that will service a customer patiently and with attention. We show our wares freely on the racks and shelves, but custom made items are looked after carefully. I can whole-heartedly confirm those statements. In fact, when I entered and was offered a seat, I even got to sample some of the Rhodar's famous chocolate, the 'Hot Passion' flavor. The name is definitely on point, and I found their dresses to be both beautiful and comfortable at the same time. Coincidentally, these are definitely words to describe the atmosphere inside the shop as well, though in that case, I'll add 'welcoming' to the list. While all those businesses I mentioned in this article seem to be lovely, professional, and produce high quality wares, the Hummingbird Emporium won out as my personal favorite simply because of the lovely treatment a customer can expect to receive from the Rhodars.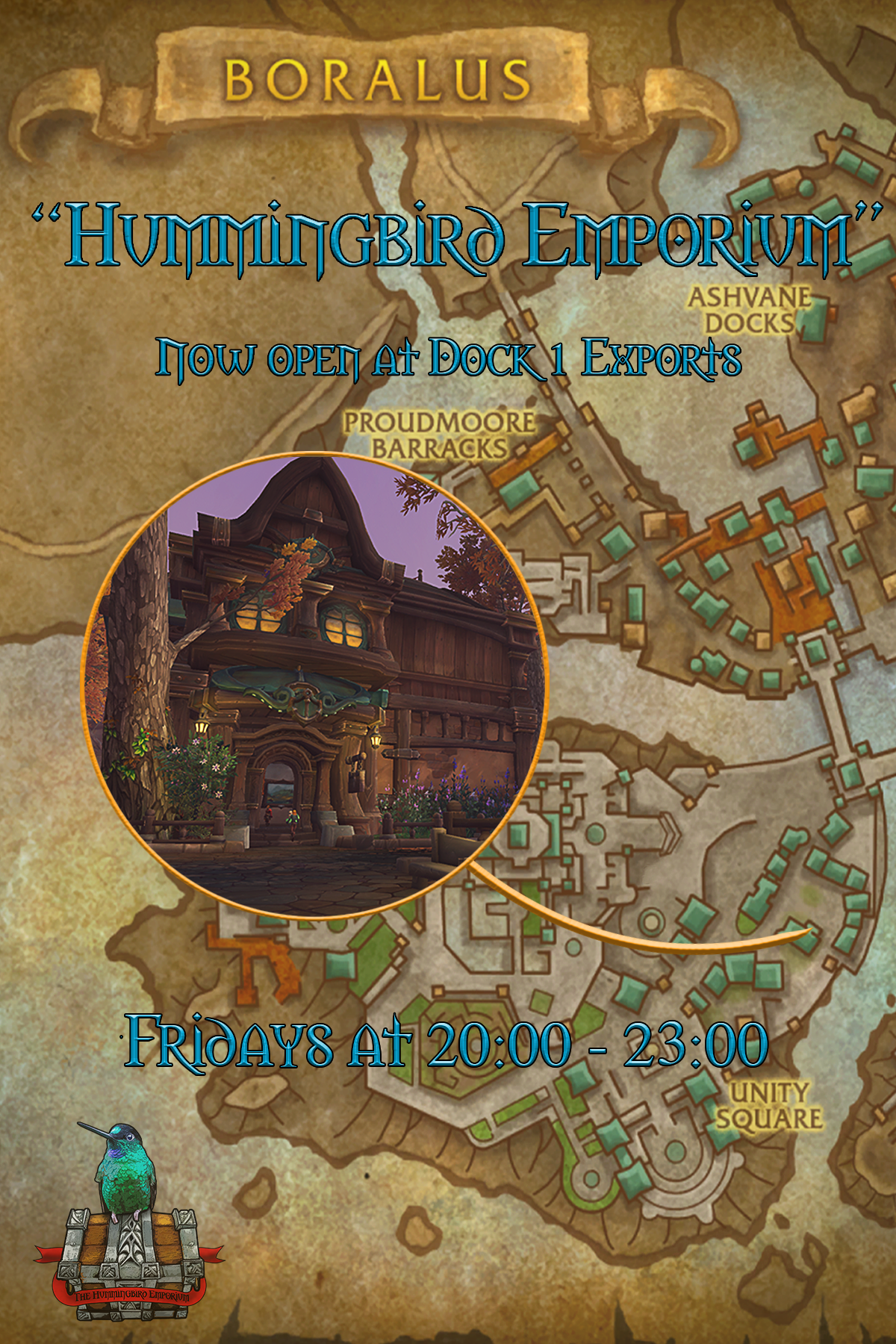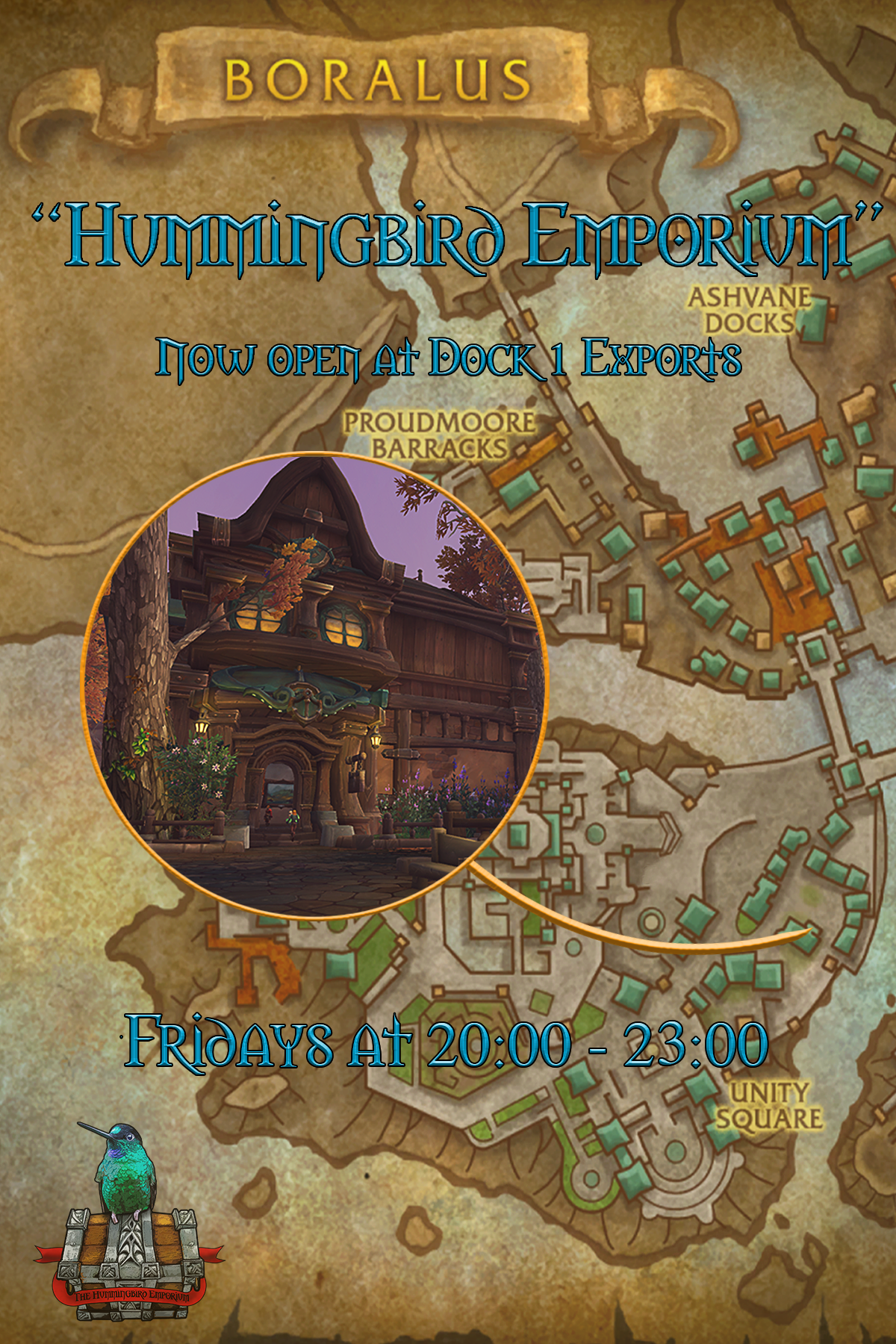 That's it for now, though if you dear readers are interested in more reviews, do let me know in a letter, and I'll be happy to tour some more places for you. Cassie, signing out!