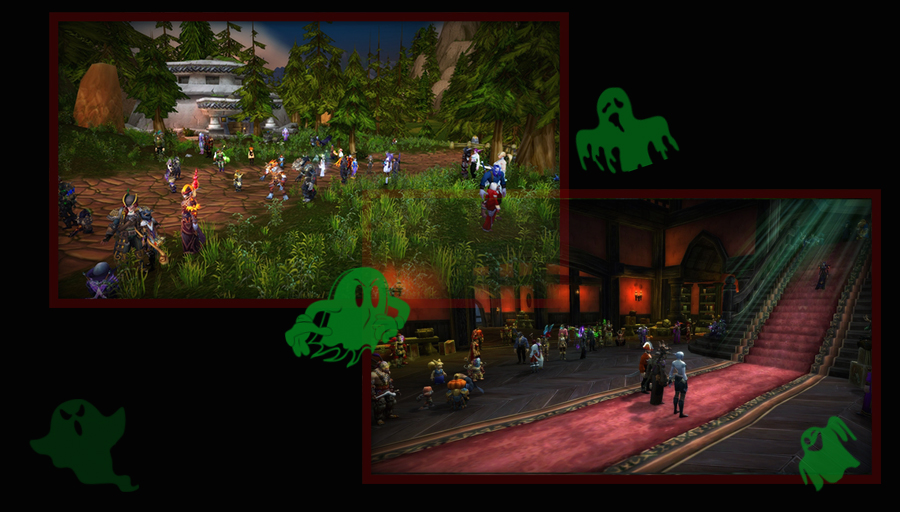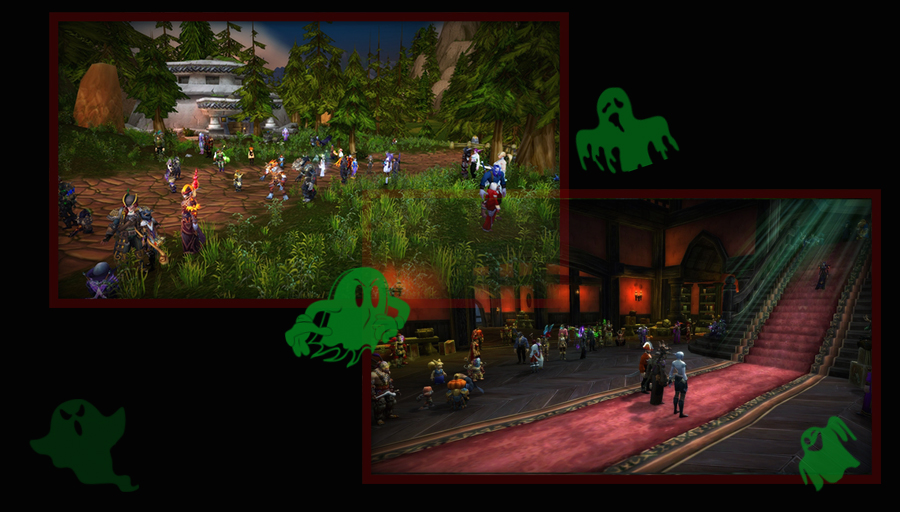 Creep it real!
Hallow's End, and with that, The Day of the Dead is upon us. It is time for costumes and parties.
I
t is a time of year where most people enjoy dressing up and being someone - or something - else for a night. The Lion's Roar had a look at a few of these parties and costumes, sing it with me, "Ghouls just wannaaa have fuuuuhhuuun" and read on!
The party of the year?
Saturday the Haunted Ballroom party took place in the Old Raven Hill Manor in Duskwood. It was a ballroom party with varies competitions such as the famous Ironbelly Contest, won by Lord Dranos Imperiosa - who managed to down 24 sausages and upon winning exclaimed "I'm still hungry!" - and downed another three sausages. Speaking of food then the Ballroom party also featured spookily themed food such as Skeleton Fingers, Midnight Burger, Rat droppings, Hog ear wax and a Veggie Mummy. Of course no party is a Hallow's End party without a costume contest, which was won by Charity Serelaine dressed as Admiral Jaina Proudmoore. Kialandi Rhodar, of house Rhodar, one of the organizers of the party (the others being Sianan Rhodar, Antoinette Rhodar and Feyma Starfate) was very happy with the turnout, last year apparently only a few dozen people showed up, this year the place was crowded and the costume contest alone had almost 50 contestants.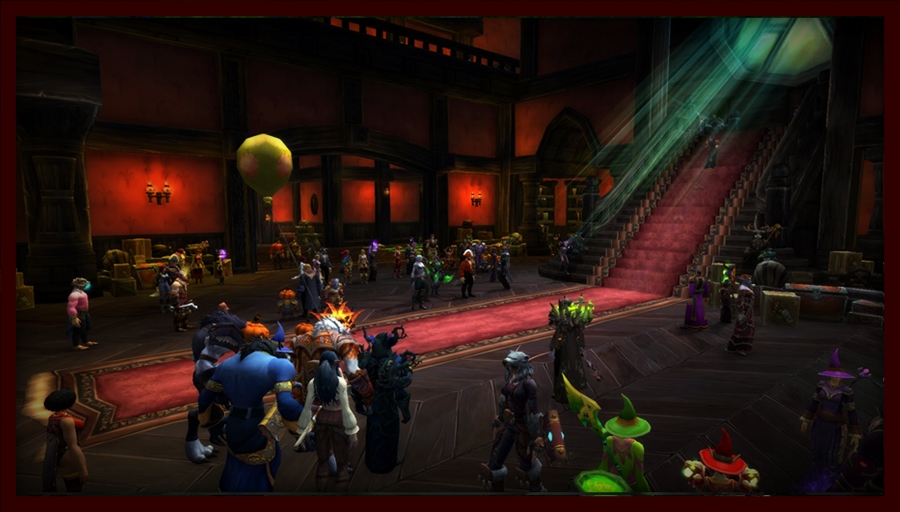 The Peak of parties!
But we are not done yet, besides all the other things going on this weekend, from book signings to the market in Booty Bay to "touch your inner skeleton" meditation courses, then tonight another Hallow's End themed party - albeit with a serious dwarven twist - was held in the Hinterlands at Aerie Peaks.