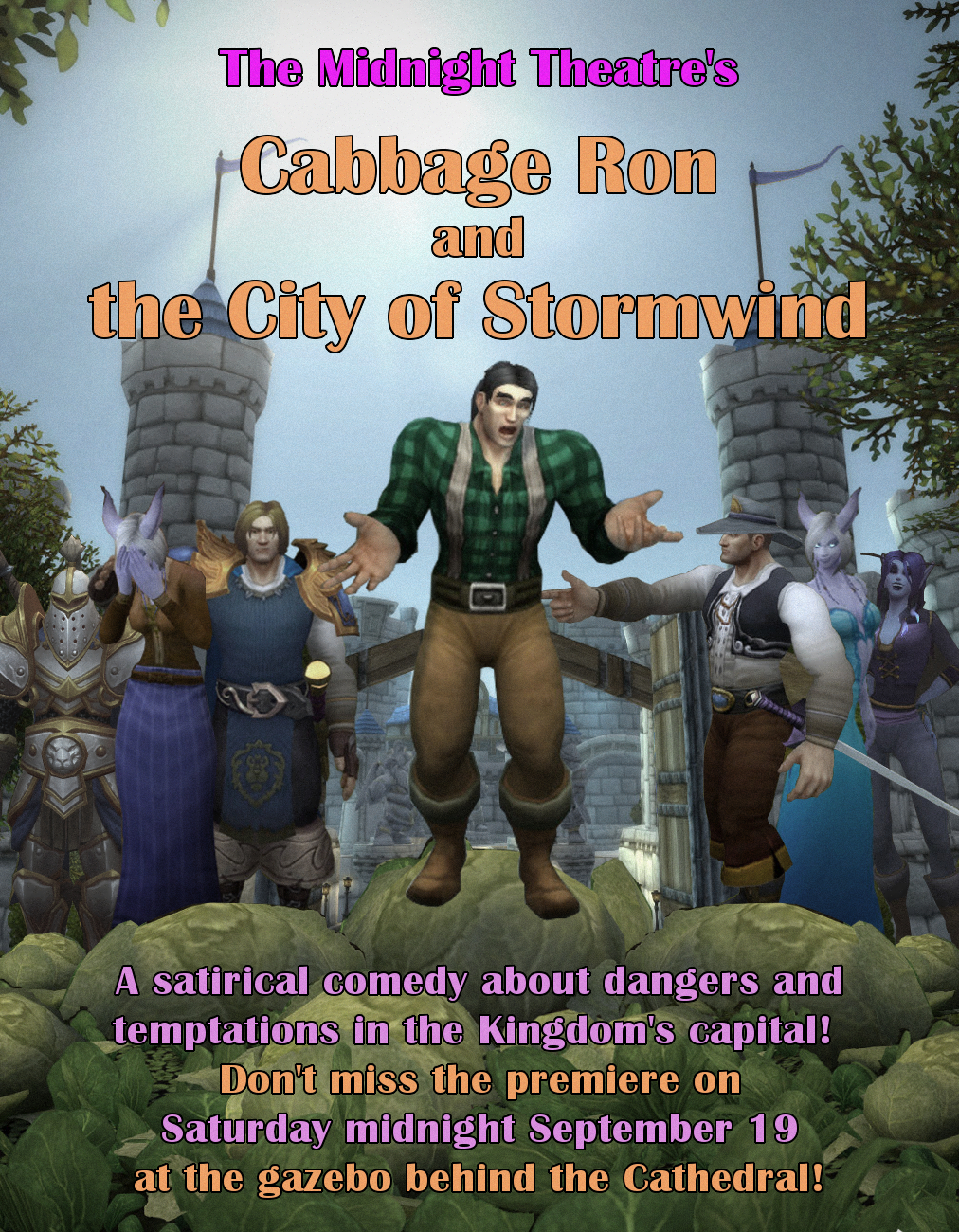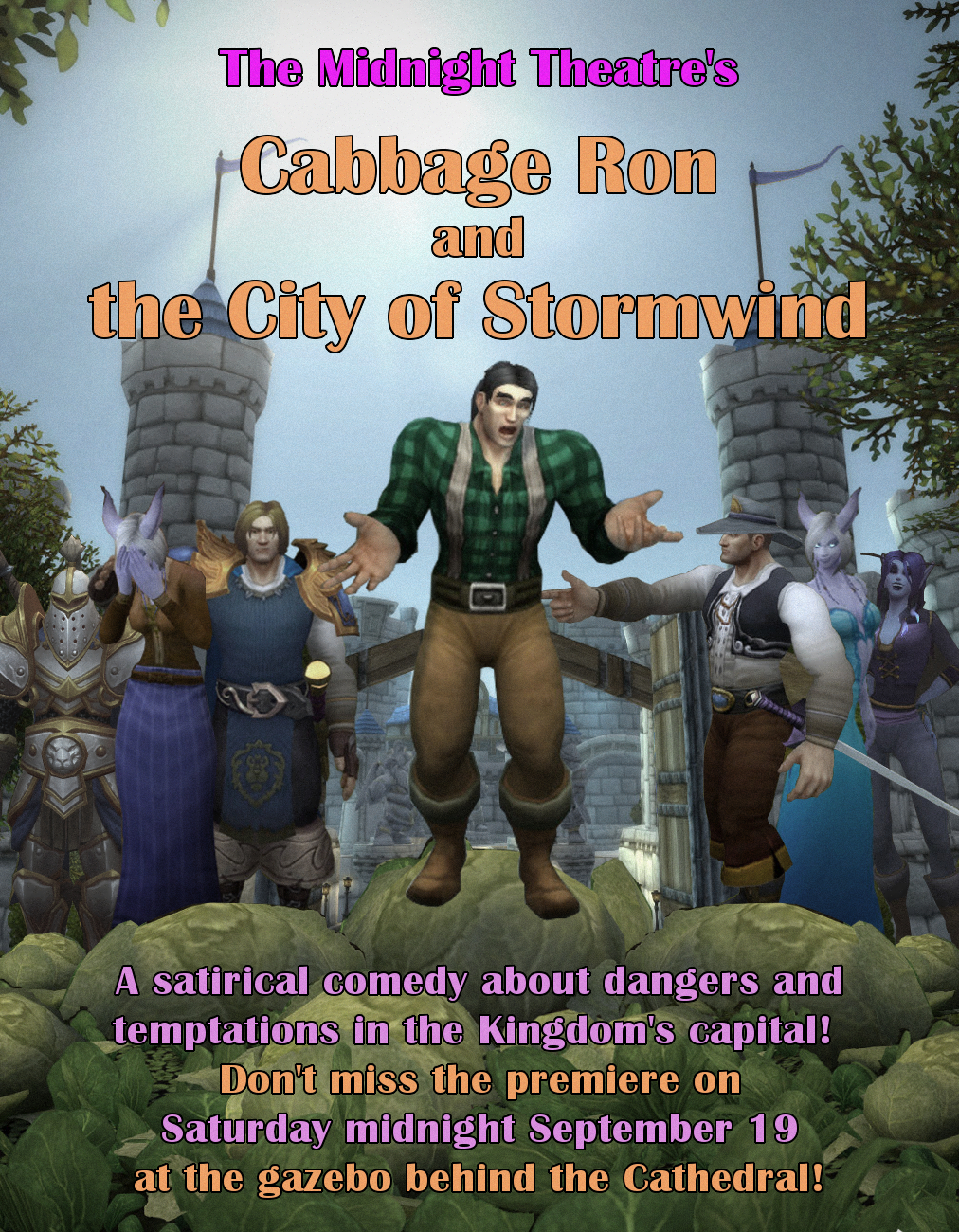 Theatre? at midnight? Madness? No. Cabbage Ron and the City of Stormwind
Satirical comedy about dangers and temptions in the Kingdom's capital. At least that is what the flier promises we get from The Midnight Theatre's new play.
T
onight, at midnight a theather group performs their original play - Cabbage Ron and the City of Stormwind. As a leadin to that we decided to track down one of the members of the group and ask him a few questions about the upcoming play on the shore of make-out-pond. H.Lester: This good? K.Lachlan: Yeah, this is grand. We actually practised here. K.Lachlan: Yeah, easy enough spot to all meet up without getting interrupted. Add in the refugee's boom. H.Lester: Before we get to far into it, could you introduce yourself? and the troupé? is that what it is called that you are part of? K.Lachlan: Kyndon Lachlan is my name. A part of The Midnight Theatre. H.Lester: Is this the first play you do in public? K.Lachlan: It is yes, first for all of us doing it. Though I've a slight edge with Barding as well so I'm use to a crowd. H.Lester: How many are involved in it? and it is an original script? K.Lachlan: The script is original yes, made by the very Eugene Ross. Currently there is me, Eugene, Kaorra and two or three more. H.Lester: I believe three om them performed at the poetry meeting last week? K.Lachlan: Indeed so, that would be Eugene, Kaorra and the last one escapes me. She's new to the play and group. H.Lester: What can you tell us about the play? what can we expect? K.Lachlan: Well I cannot give too much away sadly, else it will ruin the play. But you can expect some bits of it to poke fun at certain types of people, a good laugh as well, maybe some facts of what goes on within the kingdom itself. H.Lester: Political satire? K.Lachlan: Hmmm. There isn't very much of that within it, just maybe the 'King' showing up and giving a speech. Doing what he does best. H.Lester: Hah sounds interesting at least. And it is at Midnight tomorrow? behind the Cathedral? K.Lachlan: Indeed it is, we'll be using the bit with benchs and gazebo type thing. H.Lester: Tickets? or free admission? K.Lachlan: Free admission. H.Lester: And I assume if this is a success then it won't be the last we see of your group? K.Lachlan: Maybe so, there might be a tale for a other time. H.Lester: I look forward to seeing it, any beverages? hotdogs? K.Lachlan: Not as far as I'm aware sadly, might be something we'd look into for next time. H.Lester: I'll make sure to bring my own then, thank you for your time Kyndon.