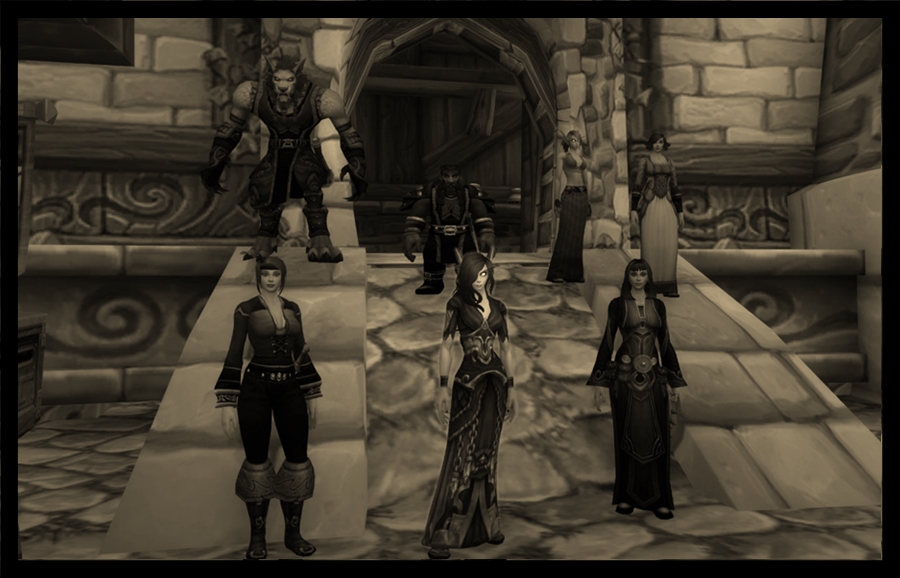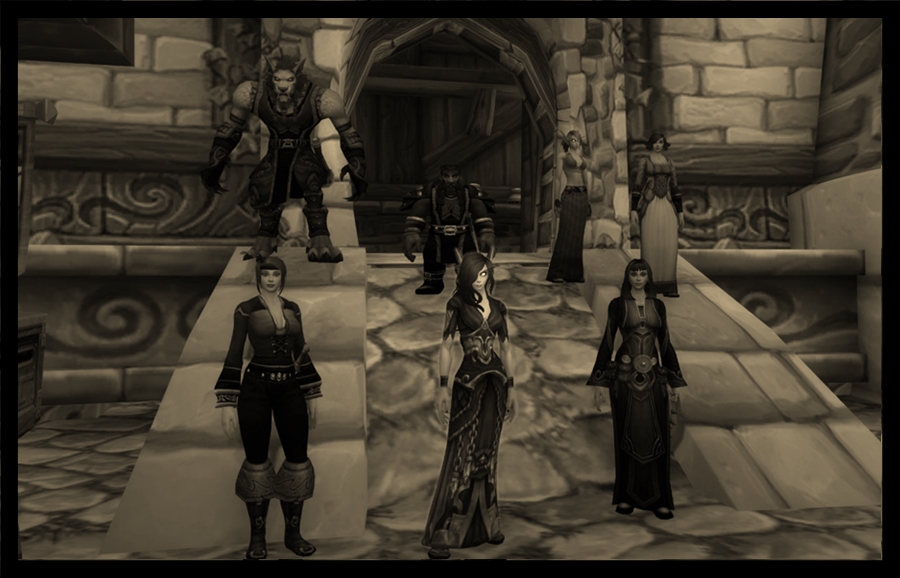 Blue Recluse under new management
Tavern owner, the lovely Madame Redgwyn teams up with a charitable organization to help make the world a better place while serving wonderful food and drinks.
E
arlier this week Madame Redgwyn was proud to announce to us that she had upgraded to a more developed tavern, moving out of Old Town to the Blue Recluse in the much nicer Mage District. Though this was not a venture she was undertaking herself but in conjunction with the charity organization, the Amber Foundation. She very kindly invited me along as she met with their organization to finalize their agreement and sign the paperwork. And so the Wednesday evening I met with Miss Tinka Bartenson, catering manager for the foundation and Lady Guenhywir Talan, head of the Amber foundation, along with of course the lovely Madame Redgwyn to witness the start of their new business relationship. I watched as both Lady Guenhywir and Madame Redgwyn signed the paperwork before toasting over a glass of wine. Redgwyn Hearthland: I offer a toast for a long and productive cooperation, for success in the tavern and to help the people in need. May the mage district flourish under the new management and cooperation. Guenhywir Talan: To a fruitful cooperation indeed, and to once more providing high quality services in this age-old establishment. To a new era for the Recluse. And with all the official stuff out of the way I got a chance to ask a few questions: Mel: Now... The business deal. What are the terms and what role will the Amber foundation take? Tinka Bartenson: It is relatively easy deal really. We will be helping in inn; our workers will work side by side of Miss Red's workers. And against our workers, Miss Red will donate some of profits to Foundations work. Mel: Oh, Is this charitable work? I believe Red mentioned some funds going to charities. Guenhywir Talan: The money that the Foundation receives from our operations in the Recluse will go towards our soup kitchen projects, helping the homeless and unemployed here in the city. Mel: I must admit I do not know as much about the Amber foundation as I perhaps should. You do a lot of charitable work? Guenhywir Talan: We do indeed. Our projects include the construction of shelters for the many refugees displaced by the Fourth War, as well as donations to orphanages, the aforementioned soup kitchens, and donations to various other charitable causes, such as a care centre for injury-induced amnesiacs. It's our goal to make all of Azeroth a warmer, more caring place - while taking care of those who otherwise wouldn't have anyone. What beautiful sentiment. So, it seems not only is business booming under new management with a warm atmosphere and bright, friendly staff but the profits will also help aid those less fortunate and benefit our fine city as a whole. I think this is quickly becoming my new favourite tavern. I am sure before long we will have someone back to sample and review the fine food and service the Blue Recluse now has to offer.