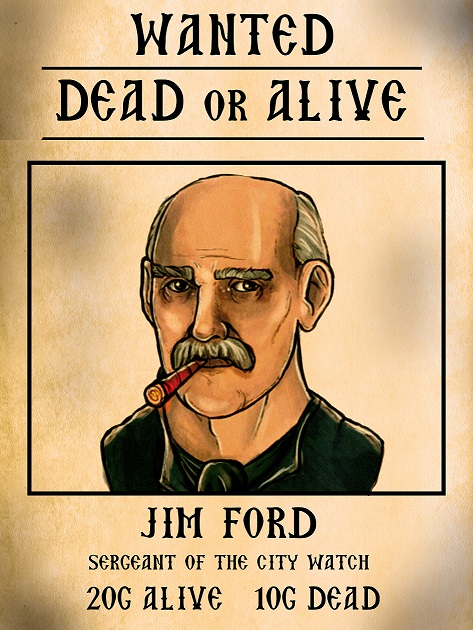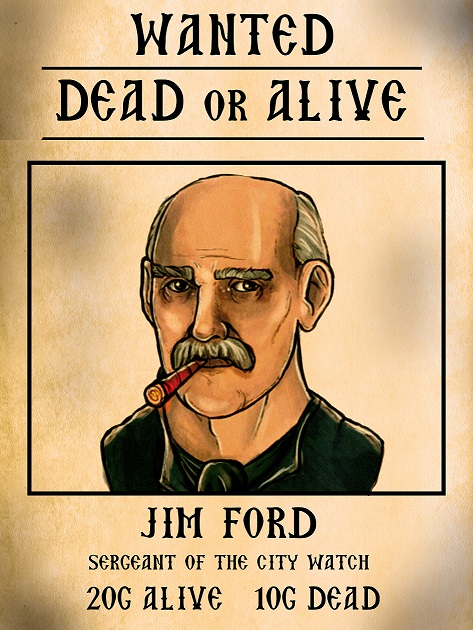 Sergeant Ford wanted for Murder
Justice finally catching up? We have been asked to bring this wanted poster of Sergeant Ford of the City Watch.
C
aptain Walden of the City watch informed us that one of their own, a Sergeant Ford is wanted for murder. He granted us a brief interview in which he divulged very little information. He refused to tell us anything about the murder or the victim. He did tell us though that this murder is the only charge against Sergeant Ford and refused to make comments when we asked about the assault on a woman a few weeks ago and the many other accusations of corruption and abuse that have been made against the Sergeant. Though he did promise us, and I quote:

Once we have him in custody, any and all accusations will be investigated.

We strongly suggest anyone who has information about Sergeant Fords illegal activities contact the City Watch and report it. The Captain has told us they prefer to deal with stuff internally, so reporting it to the guards will most likely not do much. If you have any information regarding the Sergeants whereabouts should report that to the City watch in their new office just outside the mage quarter, and if you happen to have any information on the Murder or even the victim we would very much like to hear from you here at the Lion's Roar.