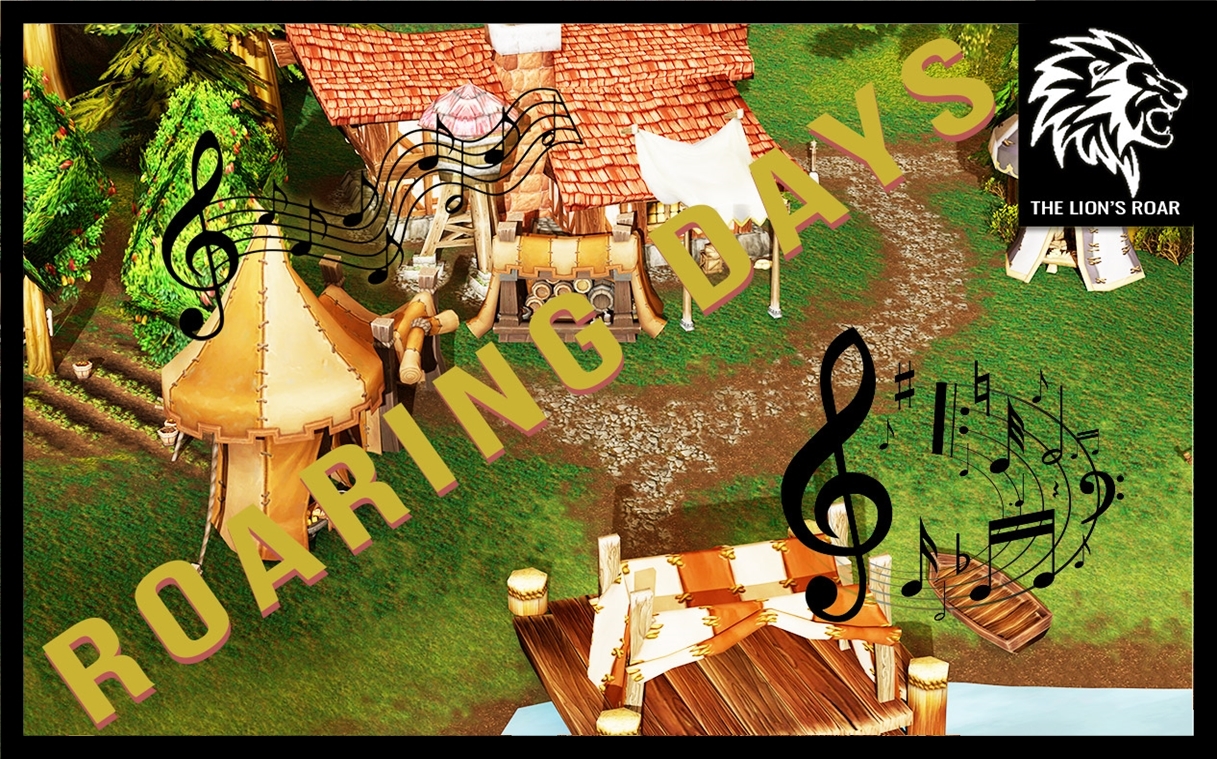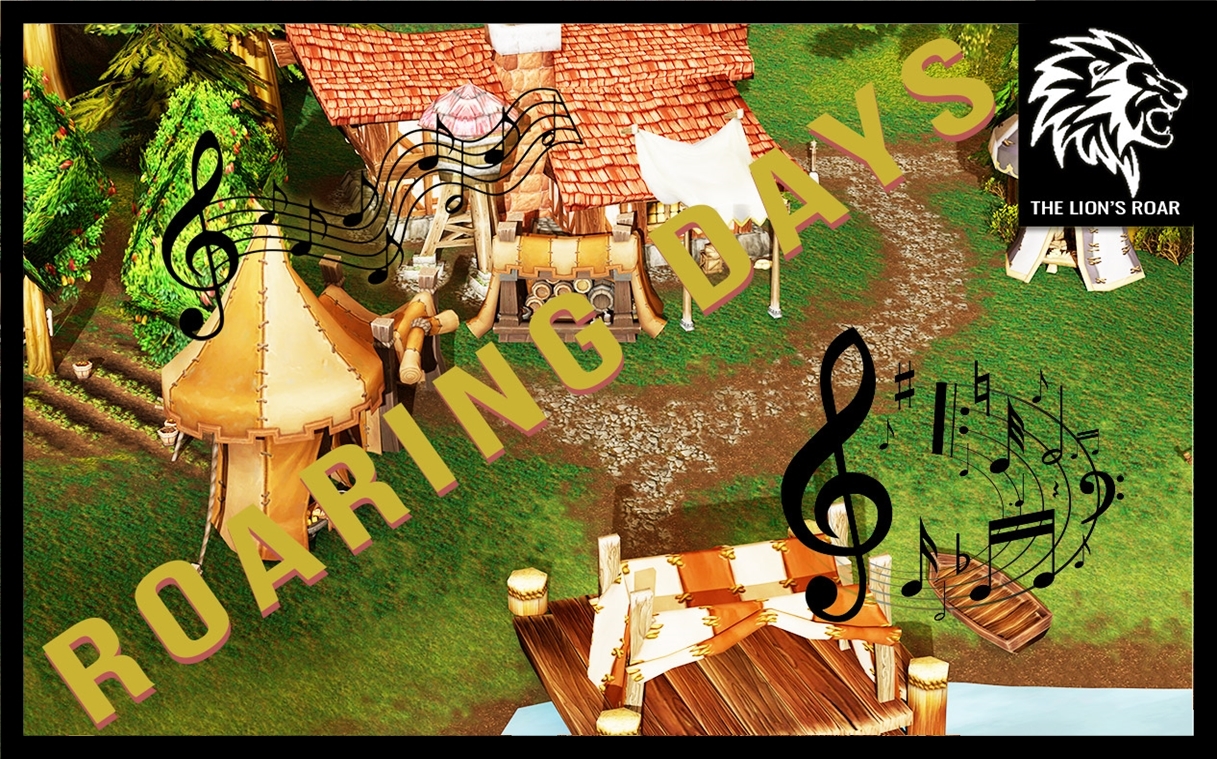 Roaring Days - Music for all
T
he Lion's Roar has put on small events for a while. Pub-quizzes, Joke-contests, Magazine launch-parties and more, but the 13th and 14th of July everyone's favourite newspaper will attempt their first go at a truly epic event. No other event to date has gathered as many talented artists as Roaring Days will. Two days where musicians get to show off their skills. From the experienced fan favourite and Partymaster Baldemar opening the festival with upbeat dancing music on his intoxicating Lute, over the relatively new Pirpir Sisters, to the never disappointing Barovar Sunwhisper, and of course the ever-bubbling Vivian who never fails to get the audience jumping with good mood. Those are just some of the talented artists taking part in Roaring Days. Over 10 different acts will take the stage over the two nights the festival is planned to last, from fan favourites to people new to the music scene. The Dandred's fold farmstead is located on the southern shore of Lake Lordemere, in a neutral corner of the Eastern Kingdoms which both sides have laid claim to in the past, but for Roaring Days, music is the true claimant. An area known for its lush green rolling hills and stunning lakeside view. The festival area will be buzzing with festival goers, food and drinks vendors (like the famous Yumplings), and several small events outside of the main program. Bring your tent and your guitar, the official program runs from 20:00 to 23:00 on both days but there is nothing stopping you from carrying the atmosphere of the festival into the night. It all concludes in a grand main event consisting of a musical fashion number by TK-Studio and followed by the main act, the band everyone loves, with the people everyone loves more, Shredding Accordingly. If there is one thing you should make sure not to miss this summer, then it is Roaring Days.
Full musical program:
Wednesday the 13th: 20:00-20:15 Official Day #1 opening 20:15-20:30 "Partymaster Baldemar Sweet-Stonebridge" / On Lute 20:45-21:00 "Dink Battlewar" / On Accordian 21:15-21:30 "The Pirpir Sisters" / On Violin and Piano 21:30-21:45 "Kraanos" / On Lute 22:00-22:15 "Raithos Starstreak" / On Lute 22:15-22:30 "Derenly Winterdawn" / On Harp 22:30-22:45 "Vivian" / On Piano and Accordian 22:45-23:00 "Hatir Raveneye" / On Lyre Thursday the 14th: 20:00-20:10 Official Day #2 opening 20:10-20:25 "Güntar Bronze" / On Accordian 20:35-20:50 "Barovar Sunwhisper" / On Harp 21:00-21:30 "A Fashionable Performance, by T-K Studio" 21:30-??:?? "Shredding Accordingly"
Other information:
Besides the above then the festival also offers a camping area to put up a tent and spend the night, there will be stalls with food, drinks, snacks, music instruments and maybe even a plushie in support of the performing artists. Vendors: Yumplings Hummingbird Emporium The Hamlet Jack Silver The Wildhaven Saloon ...and more to come There is still room for a few more vendors for the festival, but it should be mentioned that this is not a market, so vendors are limited to food, drinks, musical related items - as well as merchandise supporting one or more artists. If you are interested in setting up a stall, helping as a volunteer or put on a small event within the festival then contact Hardhy Lester of the Lion's Roar.
The short version:
Where: Dandred's Fold, Hillsbrad Foothills, Lake Lordamere When: Wednesday the 13th and Thursday the 14th of July What: 2 Days of music, food, and drinks 10+ artists performing 6+ hours of music Pitch a tent, stay the night