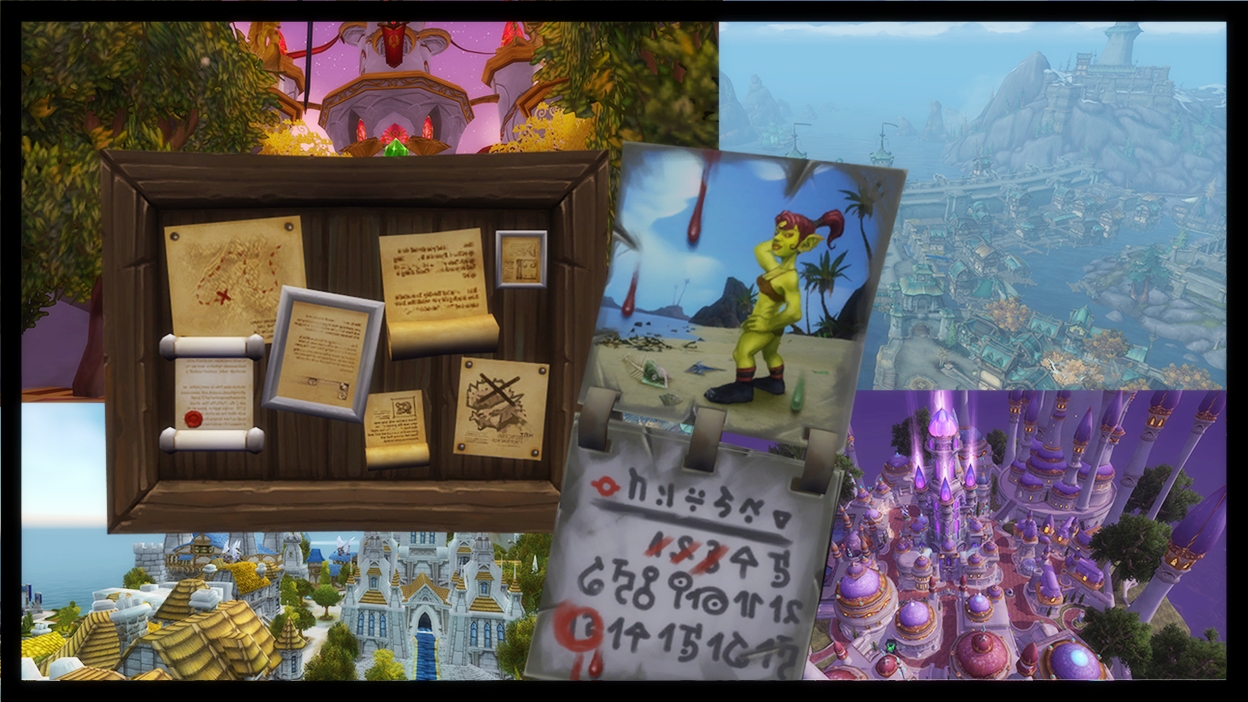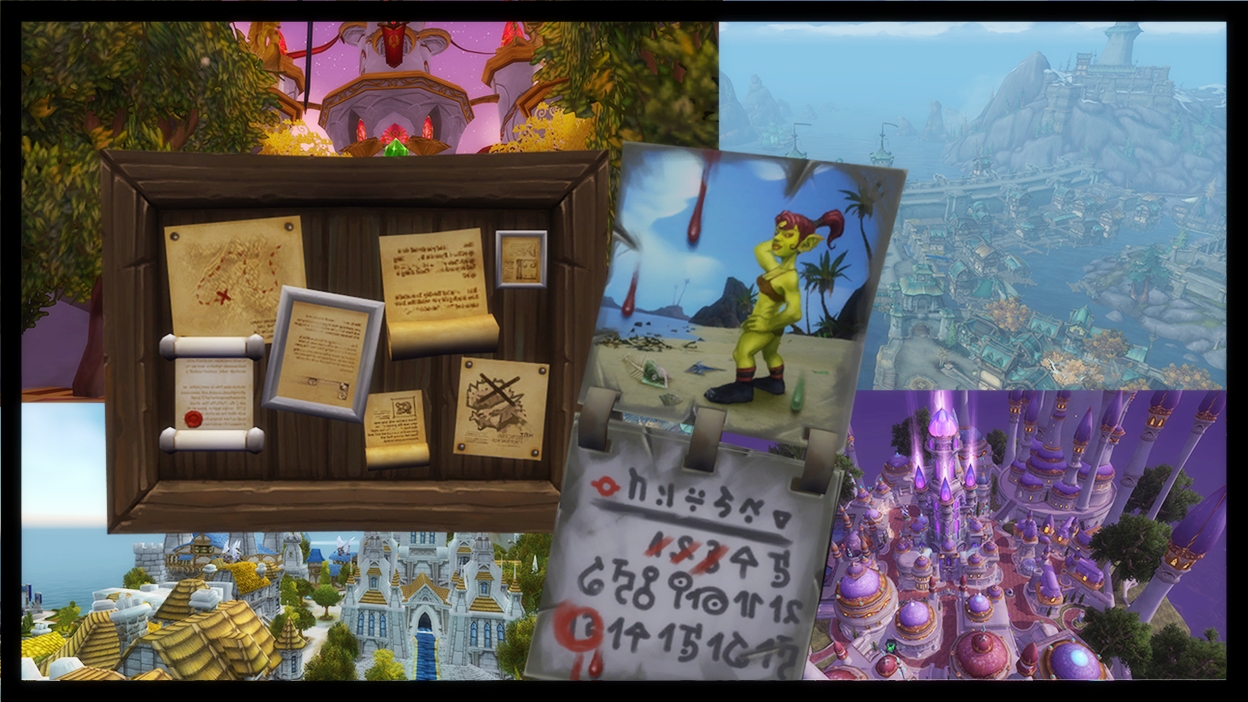 Wazzup? (Week 27)
Week 27: 4th to 10th of July
W
e have tried to make a list of what is happening in the coming week, from the 4th to the 10th of July. We make no claims that we managed to mention all of it, but we tried. Oh, the list might be slightly biased and opiniated, as well as lacking important information. Sorry, I'll try to do better next week. At least on the information part. I apologize if I got anything factually wrong. The article was made on a whim as a new thing to try. Hopefully it will prove useful to some.
Monday (04/07)
Court Council Every week the nobles gather in the Stormwind Keep. They perform their little charade, and nothing happens. Go there if you like politics and posh people trying to matter. Oh, the agenda? Check the one from the last 43 weeks. It is identical. It starts at 20:30 (in theory, usually you can show up 20:45 and they are still trying to start the meeting - wait till 21:00 and they might have moved on from some of the procedural stuff.)
Tuesday (05/07)
Enterprise Supply Co Located in the old Cordell's Enchanting shop in Mage Quarter this shop is open from 20:00 to 23:00. I actually never been there, so if you do go there - let me know what they sell! Hummingbird Emporium A stable of Stormwind at this point, they are open a few times each week and one of them is from 20:00 to 23:00 on Tuesday. The list of what they sell it quite long, so honestly, go check them out. They are located in Mage Quarter in the shop previously owned by the world-renowned Tailor, Larson. Dalaran Trade Night The weekly shopping night in Dalaran. From 20:00 and a couple of hours onwards. Sometimes more than shopping, but not always. Excellent time to get some shopping done or enjoy a pancake. Amber Foundation Open Office Hours The charity foundation opens its office (in Dwarven District near the Tram) at 21:00 and for 2 hours. It is your chance to talk to them about, well, charity.
Wednesday (06/07)
Hummingbird Emporium See Tuesday. The Backpack Another somewhat new shop, using the old armour shop of Limited Immunity located in Old Town. Their doors are open from 20:00-23:00 and you can find a bunch of adventure related gear and services for sale there. Market at the Bay A market at Booty Bay. A relatively new weekly event. It starts at 20:00 and features all kinds of traders and stalls. I really need to go visit.
Thursday (07/07)
The Underbelly Lectorate This hush-hush (okay, maybe not so hush-hush now I wrote about it) event takes place in Dalaran in the underbelly of the city (aka the sewers). It is a lecture the Kirin Tor may not be entirely happy are being given. Give it a try, if nothing else then to see the fireworks which is bound to happen if the Kirin Tor decides to shut it down. Oh it's about blood magic. Enjoy. Kilandi's Chocolates From 19:00 and onwards you can find Kialandi and Co. at the entrance to Lion's Rest - next to the harbour tunnel. As the title says then they are selling amazing, handcrafted chocolate with various fillings. Sometimes they also have hot chocolate or ice cream. It is worth your time (and money) to stop by and do a little shopping for the sweet tooth. Red Kush Luxury Goods Got that annoying friend who has everything, and their birthday is coming up for the 4th time this year? Well Red Kush Luxury Goods got you covered. Random knickknacks, gifts and curiosities, this shop has that thing you never knew you needed until now. Go check them out in Mage District in their shop. Some may remember it used to be the Ancient Curious Shop selling... well, much the same as they do! They are open from 19:30 to 23:00. The Blackrose Union They been around for a while. They sell various stuff for the happy-go-lucky adventurer type and claim it is crafted by only the most skilled artisans in their field. Whether you are an individual or a group needing gear then go check them out. They are operating out of the old Mace Shop in Cathedral District and are open from 19:30 to 23:00.
Friday (08/07)
Stormwind & Dalaran Poetry Appreciation Society This is a monthly recurring event; it alternates between being hosted in Stormwind and in Dalaran. This month it is in Dalaran at the Antonidas statue. An event for poetry lovers, whether you recite a poem yourself, or just want to listen then this is a lovely event which has been hosted by Bertel Wobblespring for about a decade. Or so he claims. It starts at 20:00. Show up a little earlier to sign up to recite a poem. Magazine launch The Third issue of the horror and spooks magazine, Walking and Wailing, will be up for sale in Dalaran at the Antonidas statue after the conclusion of the poetry event, and later on in the Lion's Roar office in Stormwind. Limited number of copies signed by the two authors, Zhakariah and Deedi. The Shady Lady brawl While the brawl is not happening until the 16th then the deadline for signing up for said brawl is on "Friday the 9th" Whoops, I think the 9th is a Saturday - but to make sure you make it in time - in case it is the date which is wrong and not the weekday then go sign up before Saturday.
Saturday (09/07)
Red Kush Luxury Goods See Thursday.
Sunday (10/07)
The Wildhaven Seashore Shindig Each week the Seeker's Outpost in Zuldazar is getting visits from the energetic and vibrant duo - Siavash and Tavari. And with them a bunch of their friends. Enjoy a cold drink, some tunes and an all-round good time. The event runs from 20:00 to 22:00. Tea Tales Tea Tales sell tea at night. I quite like the concept. I don't know if they sell actual brewed tea, but they sell the leaves. In bags. Local production and more exotic blends can be had. They operate out of the old Cordell's Enchanting building in Mage Quarter and are open from 22:30 to 00:30.

Know of something happening next week and want to make sure it makes it on to next week's list? Let us know about it! Let us know if you found the article useful, or if it should be condensed and only show non-weekly events.