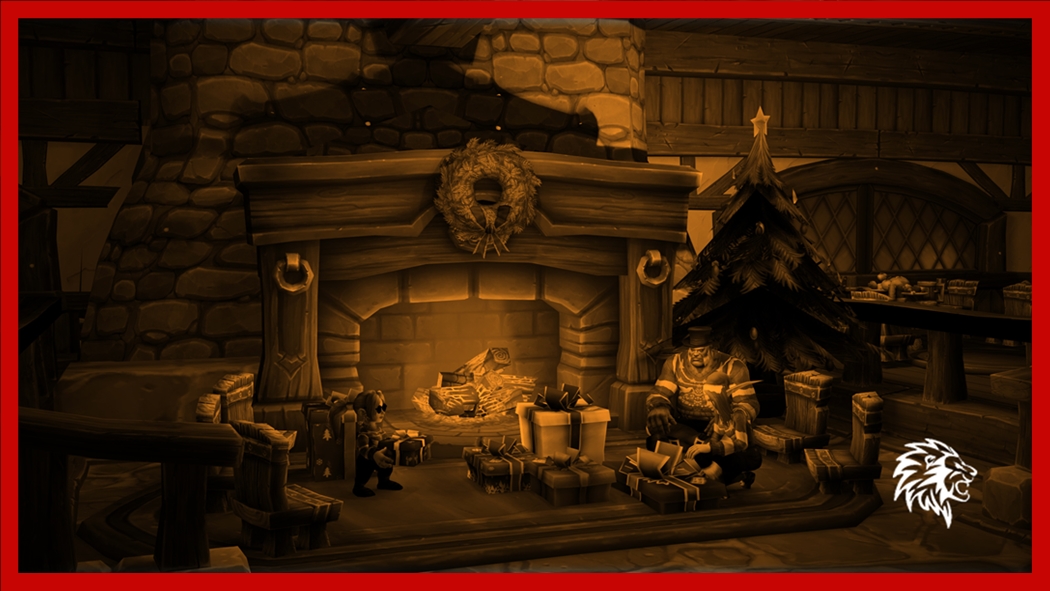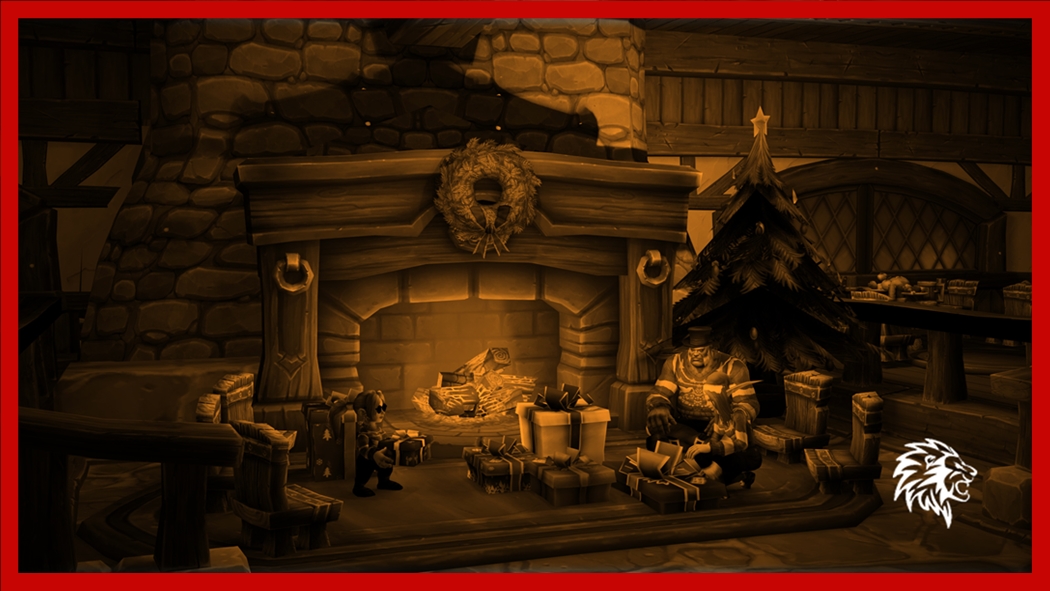 A seasonal greeting
It is the season of jolly, cheers and greetings, so here is the greetings from The Lion's Roar.
I
t is customary to send friends and families a greeting card around this time of year, a few jolly and wholesome words, a reminder that they are near and dear in our hearts and best wishes for the holidays and the future. We want to do the same here at Lion's Roar, but unfortunately, we have far too many friends - every single reader is a friend of ours after all - to do so, so instead you get this article. First from our very own, extremely productive, elven senior journalist, Gaedryel, we bring you the following seasonal greeting:

"Happy Winter Veil to all our readers from Azeroth! Whether you are spending these days with family, friends, partner or you hate the time and don't want to celebrate I wish you to have some nice time, a warm meal, and happiness. However this year has been for you, good or bad, I hope next one brings you more joy and fulfils your purposes. May the next year be filled with good news, and more stories for us to write about."

What Id expect from Gaedryel, a wholesome thought out greeting focusing on the real things in life. Next up are these profound words from the gnome who makes the Lion's Roar work. The secretary who keeps the cogs in the machinery oiled, and the pencils sharpened, Halite:

"The Lion's Roar and Greatfather Winter's operation suspiciously similar. The big man on the cover needs his favourite drink to function, if you're naughty he might have to write you down, and sometimes he delegates work to his little elves. Season's greetings from Hardhy's green little helper."

Cheeky little helper is more like it. Cassie has been with us for a while, alternating between being a freelancer and a full-time journalist, but always appreciated. Her greeting to our readers is next:

"Happy Winter Veil to everyone! And for this holiday of love and peace, remember that family can be more than just the people sharing your blood. Your close friends, those that support you through dark times, and are always there for you, those can be family as well! So, make sure to let them know how much they mean to you, and to cherish your time with them during this year's festivities."

A focus on family, but also a greeting of hope and remembering that reaching out when you need it is nothing to be ashamed of, none of us are islands floating in the Great Sea - we need people. Reach out, connect, there is no need to be alone. Oh, and I almost forgot, my own greetings to all our readers:

"Winters Veil is all about friends and family, it's about being around those you love and care about and maybe even giving them a gift. But it is also a time where most people try a little harder to be good, some because they dread that Greatfather Winter won't be stopping his sleigh at their chimney, but most just because everyone else is wholesome and it reminds them what being a decent person is all about. This year there is only one wish on my wish list for Winter Veil, that the jerks will manage to remember to be wholesome for just a few more days than normal. Go on, I bet you can do it!"

Last but not least, a thank you to all our readers, friends, sources, and other people who tolerate our nosy behaviour and opinionated words. Don't worry, we aren't done being annoying yet. Enjoy you holidays - enjoy your friends, your family, enjoy love and life. Happy Winter Veil.