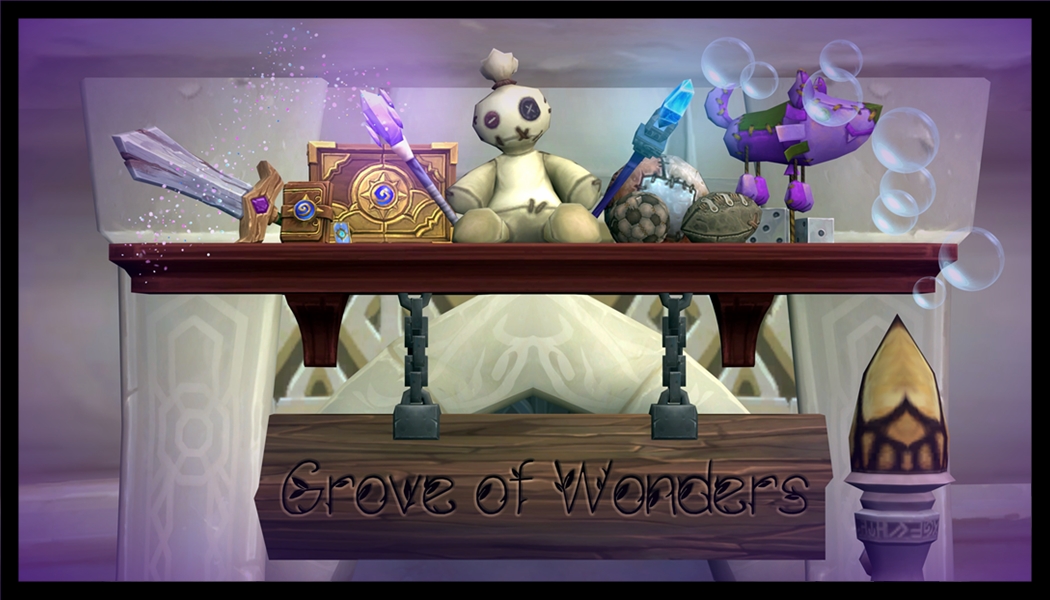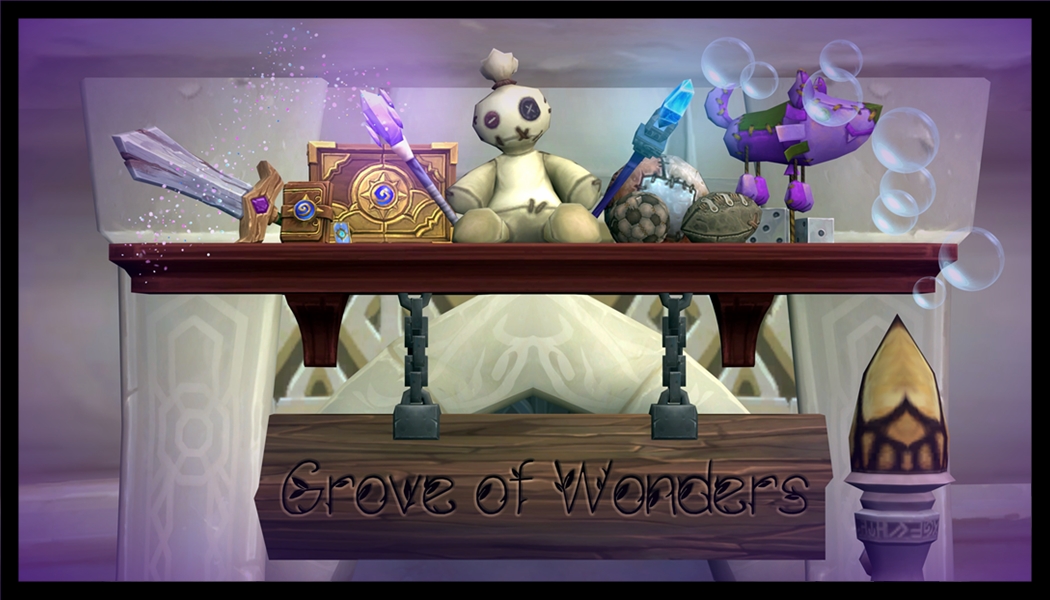 Welcome to the Grove of Wonders!
New owner and new name for Dalaran toy shop
T
his past 14th of December was the last day the Toybox opened its doors, the owner, Tavari Wildhaven, has been starting new businessprojects and it was time to close the Toybox one. But this is not the end for the shop itself, as Fyre'radell Featherbrush will be taking over the store, changing the name and a few other things. I had the chance to speak with him to inform our readers about what to expect. For those that do not know him, Fyre'radell Featherbrush, also known as Fyre, is an artist, art restorer, arcane student and has been working at the Toybox as Tavari's assistant for a few months.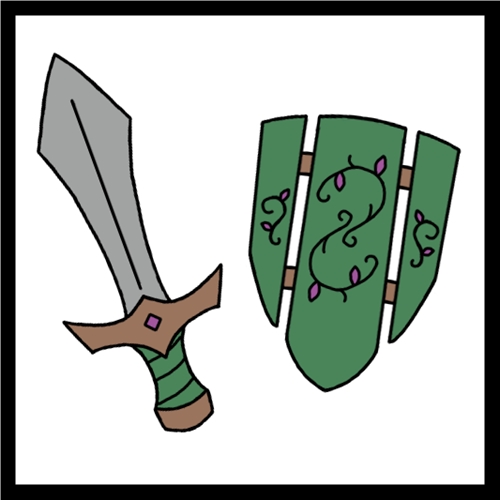 Fyre'radell Featherbrush:
Well, I live right next door. I'd been in a few times to buy Hearthstone packs... One day Tavari was saying he was in need of an assistant and offered me a job! It's honestly one of the most wonderful places ever to work, helping people find gifts for their children, loved ones and friends. We've also worked with The Know Lodge too to help Captain Azeroth come to life with some toys and I adore the comics so much!
Gaedryel Ravenshade:
It seems you are really motivated to help people find the perfect gift and makes others happy, tell me, how do you help them find the perfect gift?
Fyre'radell Featherbrush:
Well, most, if not all of the things we offer are on the shop floor to see and the others are in our catalogue. Depending on the age of the person they are buying for, their interests and such, we try to narrow it down. And if we can't find that perfect thing, we always try to point them in the direction of another shop here in Dalaran that might have what they need!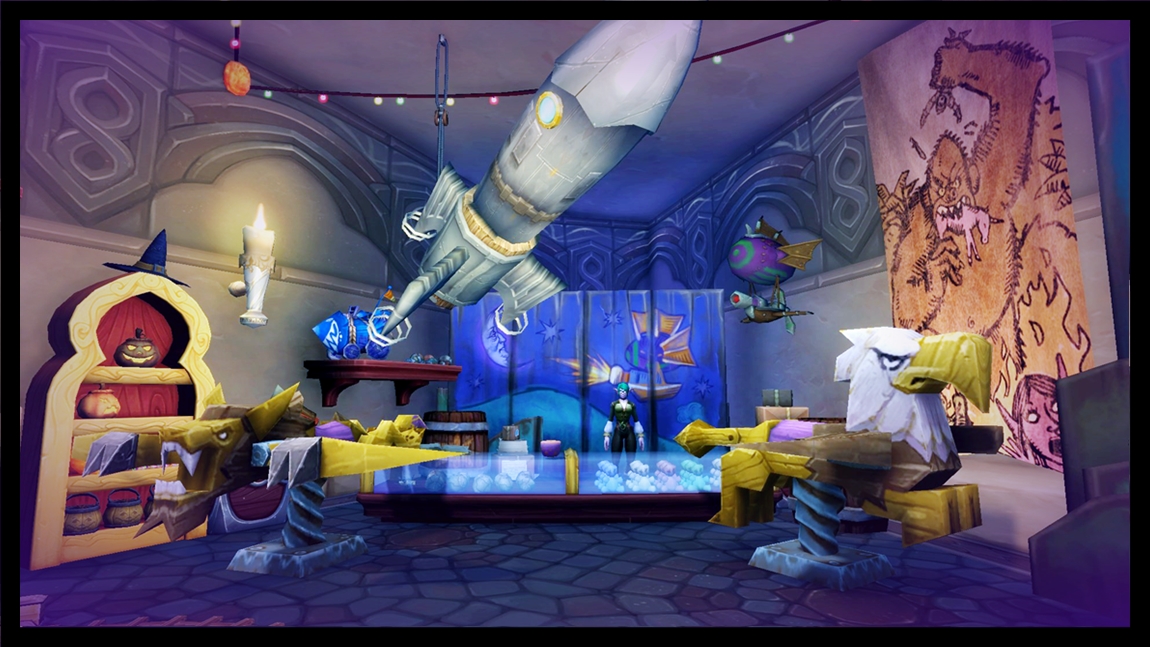 Gaedryel Ravenshade:
I see, well, we're here because the shop is changing ownership, how did this happen and what are your expectations? Are you excited with the change?
Fyre'radell Featherbrush:
Well, it actually started as Tavari, the current owner, was going to close down the shop entirely as he's been excited to go onto new ventures and businesses. One of the people who visits the shop a lot, Vivian, suggested I took the business over since I enjoy working here and we would all be quite sad if it did close... So here we are! I'm very excited for the plans and things I have in store. I hope to make it open more to people of all ages with toys, gifts and games people would all be able to enjoy together!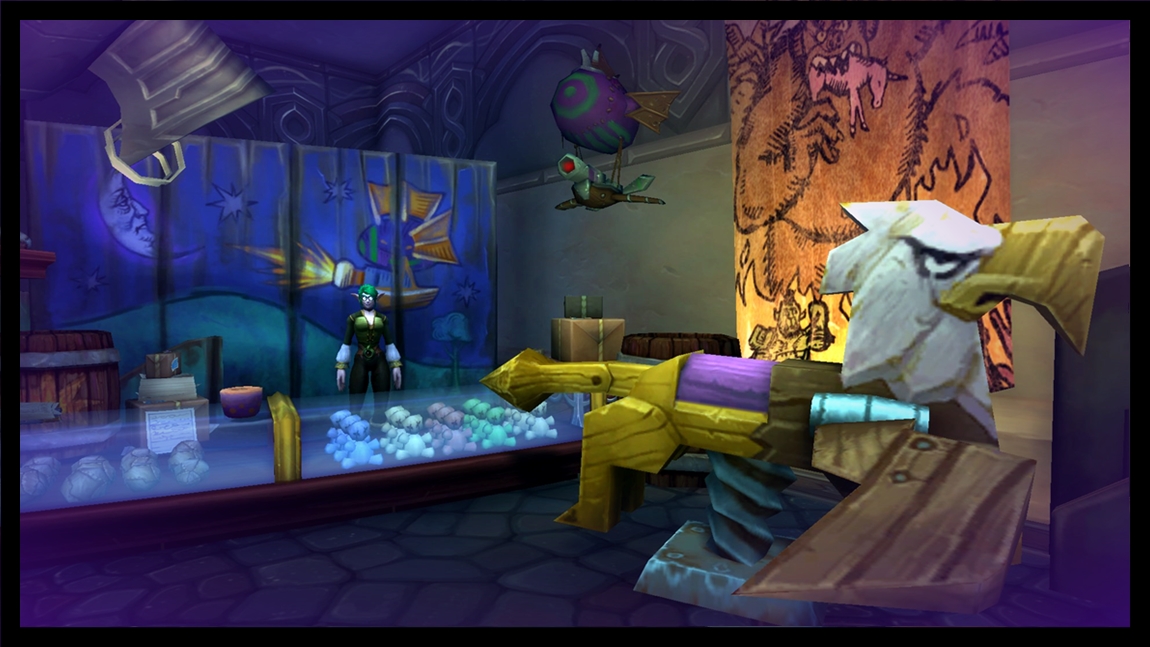 Gaedryel Ravenshade:
Oh, nice, since you mention to make it more open, will you add any more toys? Any items that will be removed? Or any particular popular ones that will surely stay?
Fyre'radell Featherbrush:
Most of the items will stay the same, there are only one or two things that are being removed. We have wooden figures that are carved by Tavari but will be changing to a couple of orphans Miss Tinka Bartenson found that love to do the sort of thing! I'm adding a couple new products such as wooden and foam swords that can be used to train or play with. (Also) frisbees, a new 'spidery' prank item, a couple of Hearthstone accessories and more!
Gaedryel Ravenshade:
So, for those interested in coming by, when will the new shop open and what will be the schedule?
Fyre'radell Featherbrush:
The new shop will have its first opening next year on the 4th of January. I plan on only having it open bi-weekly for now but it might change to every week in the future if I can find an assistant of my own to help me.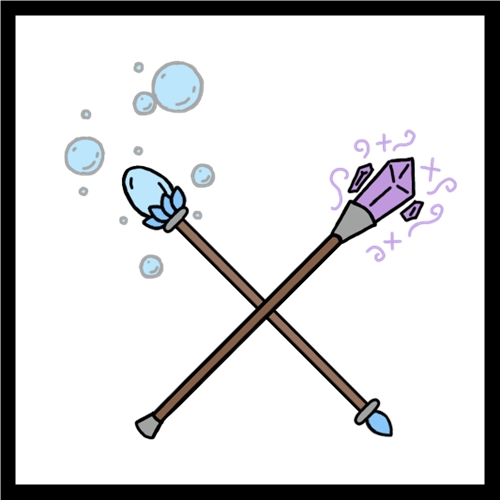 Gaedryel Ravenshade:
So, it will open during the Trade Night, I assume, at eight bells?
Fyre'radell Featherbrush:
That's correct, yes!
Gaedryel Ravenshade:
And by your last comment I see you're looking for an assistant. Any requirements or good skills to have for the position?
Fyre'radell Featherbrush:
I would love one, yes! Hmm... They must be friendly and able to help out on trade nights of course. No prior work experience needed. Any and all races accepted, I can get ladders and stools ordered if they're of a smaller race and all of our things are written in arcane ink for people such as Illidari to read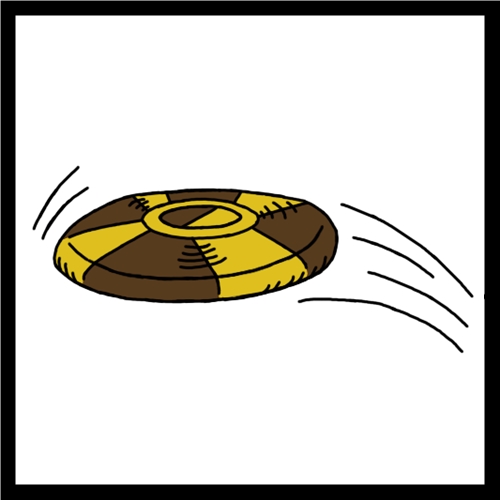 Gaedryel Ravenshade:
And are you looking for anything else? Like someone to craft something in particular?
Fyre'radell Featherbrush:
Hmm... As of yet, no. But if there are any people that think their crafts or products would fit here, I would love to see and maybe add them to our product list.
Gaedryel Ravenshade:
Now, a big question. Will the store keep the same name?
Fyre'radell Featherbrush:
Well, Tavari was thinking he would still occasionally sell at festivals with a small cart and would like to keep the name of The Toybox for that... So, the shop will have a new name that me and Vivian came up with... "Grove of Wonders!"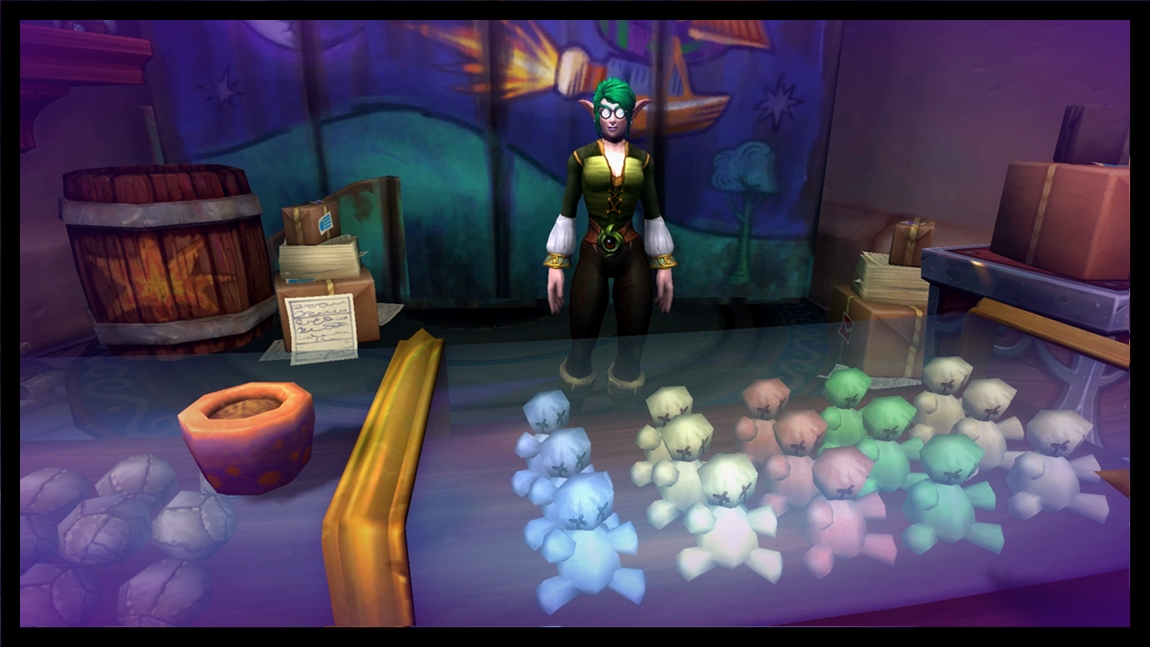 Gaedryel Ravenshade:
I can see the idea behind the name, very fitting. And are you planning on any other project related to the shop you can comment on? Any game night or tournament of sorts?
Fyre'radell Featherbrush:
In the future, I would like to hold game nights or maybe a Hearthstone tournament, but I've been so busy working on getting everything sorted I have nothing set in stone as of yet. But I do hope to hold something in the future.
Gaedryel Ravenshade:
One question, especially for those busy or that can't come to Dalaran much, do you take mail orders?
Fyre'radell Featherbrush:
Oh... Well, I'm sure it's something we should be able to sort out, we have an excellent mail office here! It would just have an extra fee for the shipment cost.