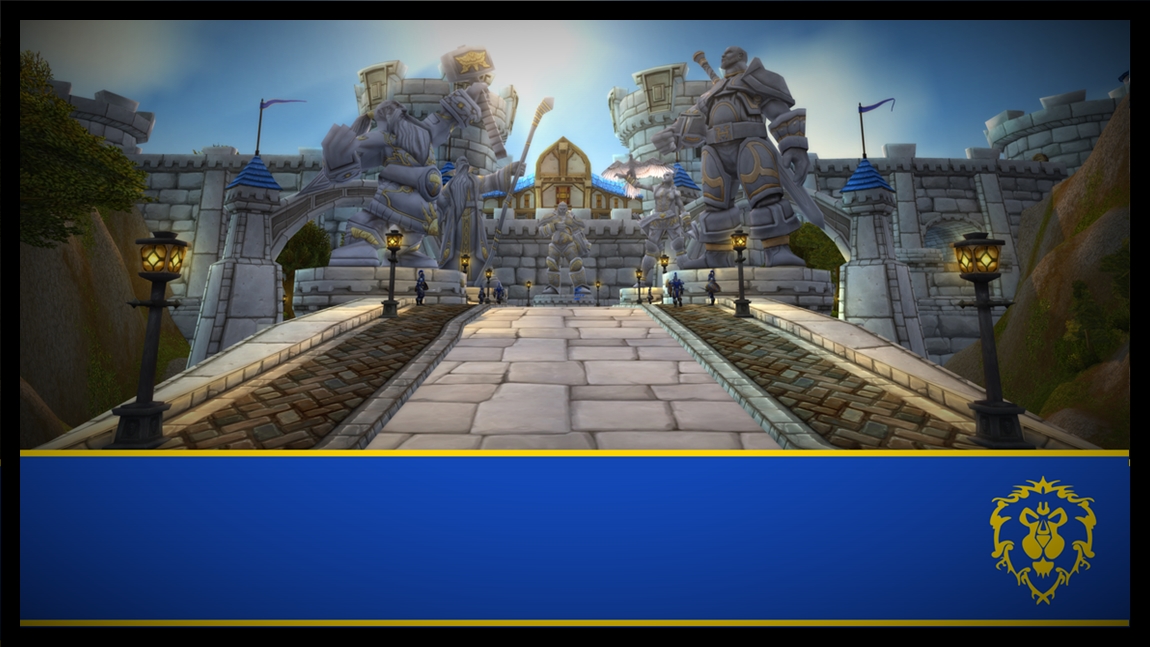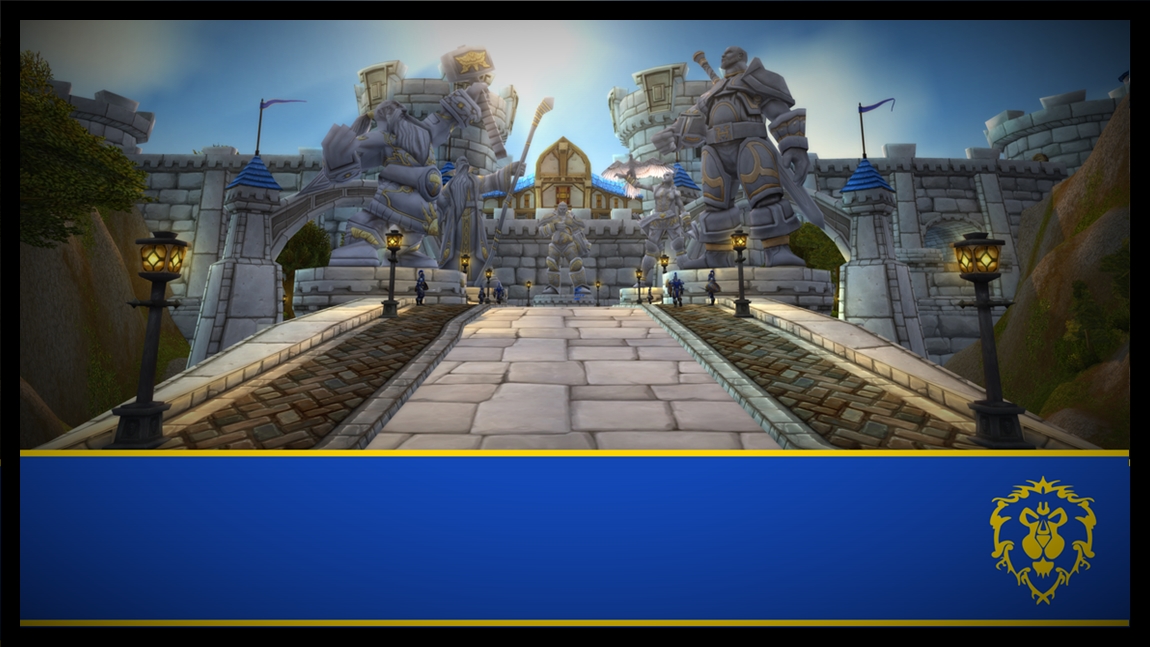 Political projects of Stormwind: An update
An update and overview of a couple of the political projects being overseen and debate in the committee for Internal Affairs
A
lmost every Friday the committee of Internal Affairs meet to debate and work on several projects and regulations which has a widespread impact on a lot of citizens in the Kingdom. We have been requested by our readers to try to cover and inform more on Court meetings, and so we will try to do our best in providing more updated information. This article is based on the latest meeting in the Internal Affairs committee, which took place Friday the 19th of this month.
Kingdom Accessibility Framework
The first point of order was the Kingdom Accessibility Framework, a project they have been working on for some time already. I asked the Secretary of Internal Affairs, Earl Michael van Rook to explain what this project is exactly: Earl Michael van Rook: "It's a framework from which we will be able to define the status of every person on Azeroth It allows us to unify a lot of the definitions and allows this to be used both by the Court and local government to define laws and regulations." This week they approved the term "traveler" and moved to work on "visitor". I asked for a copy of said document, to inform of what is a traveler right now, but since this project is still going on, and even after being finished will need to be approved by the Court I was asked to wait after its approval. This is, of course, in case it has to be edited, changed or it might simply not be approved. But for the curious reader, these terms include differences like the possibility, or not, of making economical transactions of any kind. It is a definition or category for visitors to the kingdom, and what rights they have within the borders of the kingdom.
The Regional Outreach Programme
As many might know, the situation of Stormwind or even Elwynn as a whole, is very different from areas like Duskwood, Westfall and Redridge. Areas which suffer from a sketchy safety and a lot of unemployment. As explained by Earl van Rook: Earl Michael van Rook: "As mentioned, I have had a meeting with House Dayton and it has come to the attention of the Chair that they are still seeking aid. In this matter I have moved forwards and escalated this to the Executive for consideration and to find precedence. The Clerks have found two earlier cases in which such support was extended, both in Duskwood, and both had the executive involved. In regard to Duskwood and Westfall the Chair has had contact with the Covenant of Lordaeron and Waldengarde Brigade about similar support structures for Duskwood and Westfall respectively. It is the intention of the Chair to seek a personal meeting with them to discuss these matters. It is the belief of the Chair that with these three organisations as local points of contact the Court could enact a fair amount of change and stabilization in these regions in an effort to improve cooperation and in the long run establish local government." There were two members of the Covenant of Lordaeron present at the meeting, Sir Anteus and Sir Gleynar. As the table was open for discussion Lady Langedijk commented on the following. Lady Langedijk: "I don't want to start rude or anything but I do think you need to pay the people more if you want to send them to Duskwood, because it's full of not so friendly warlocks and all that jazz. But it also reminds me, Lord Bayerlin said something about guarding Duskwood if I remember correctly that is. I briefly talked to him once before the Hallow's End market." This suggestion of working along the Bayerleyn Retinue was not well received by the members of the Covenant, due to some personal problems with them. Some insults were thrown, the Chair warned them to stop and invited them to keep participating in the meetings as agreed, as they will be one-to-one and even if the Court is open to collaboration with any partner, so far there was no talk about the matter.
The Economic Policy Initiative
This is a series of new projects to start, as there were not many people on the meeting if was suggested for members to think of any suggestion for the upcoming meeting. Earl Michael van Rook: "The first point was to discuss new projects to start, however due to the low number of attendees tonight I simply wish to urge all to think of any projects that could be used to further stimulate the economy of the Kingdom. While the recovery is continuing quite valiantly it is the opinion of the Office of Internal Affairs that there are still many things we can improve upon, especially when it comes to the current state of employment after the conclusion of the Fourth War. We are still dealing with a large portion of Kaldorei refugees that have yet to find a job in the oversaturated employee market while businesses are still holding their purses and positions closed fearful of another conflict." Even so, some suggestions were made and discussed: Lady Langedijk: "Maybe we could do some sort of office where people could register their open jobs and if someone is looking for a job, they can go there and look around if something interests them or even be guided who to ask and such." Earl Michael van Rook: "I think such a location where jobs can be marketed to employees would function well, but what we are currently dealing with is a market which has many seekers and little offerings. I think it may be an option for us to consider ways to make it attractive to businesses to hire someone at this moment." Sir Gleynar: "Like the Duchess said tax reductions may help or even some form of grants and incentives. I am sure there are plenty of skilled workers from the refugee population. Perhaps even support for those refugees who wish to start their own business?" Earl Michael van Rook: "Those are very valid ideas. I think the support for the start of a business is something that this office would be able to offer." At the Lion's Roar we have the chance to offer our opinion in these meetings, however we usually refrain from such due to wishing to remain impartial. Even more, our editor, Hardhy Lester, usually -I would say always, but there have been exceptions- refuses to speak for the same reason, as he explained to me, you cannot criticize your own idea, or definitely will not do it as with others. However, being a matter so close to myself, as a Kaldorei I decided to suggest something. [Editors Note: And I am watching…] Gaedryel Ravenshade: "I was thinking the problem isn't just jobs, but we lost so much, a home too. In short, I was thinking maybe this problem and the previous one could be solved together. There are sentinels without work that could help protect Duskwood, Westfall, soldiers need armour and weapons, we also have crafters. But for the Crown not to lose (money), maybe the Court could search for unused inns and taverns, once the region is safe, you need business, give those jobs to Kaldorei and, since the place belongs to the Court, the benefits go to Crown, paying for the whole idea and getting benefit in the way, not just in money, but safety." Earl Michael van Rook: "I think that is a rather ambitious plan, but it is something that could, when applied properly, prove very beneficial for both sides. While it will be a challenge to accomodate a guard order and the reschooling of the laws to the King's Law for the Sentinels and newly appointed guardsmen I think there is opportunity here. I will keep this into consideration during my conversations with the respective parties." Now, as Hardhy well pointed to me, this is not just about Kaldorei, but locals too, so I will correct myself saying "give some jobs to Kaldorei, others to locals", as it is a fair critique. For any concerned reader, after this small slip I will try to improve in remaining more impartial and to the side of talk and hope this explanation was enough.
The Queen Tiffin Ellerian Memorial Foundation
This was an informative note on the change of the Chairmanship. Earl Michael van Rook: "During a meeting this Monday, after Court Council, the Chair of the Queen Tiffin Ellerian Memorial Foundation, Lord Michael van Rook, Earl of Valenbard, has informed that the Leadership of the Foundation has voted to write out elections for Chairmanship. Please understand that this is not because the Chairman feels he cannot do his duties in the Foundation longer, but due to the fact that the Foundation Chair and the actions of the Foundation are supervised for conformity to its statutes by the Secretary of Internal Affairs. It may please this Committee to know that I have not seen myself do anything irregulatory... which is simple when I am supervising myself. Hence the election of a new Chairperson of the Foundation. Stay tuned for more information." For those that do not know this foundation was created after the recent Scourge incident to serve as a way to quickly help and deal with disasters. It has an independent budget and the possibility to solicit donations (it is audited by independent auditors, so donors can be sure their money is well used), since sometimes the Court due to its procedures and budget cannot act as fast as it would wish to.
Information about the Internal Affairs meetings
If after reading this, you are interested in attending these meetings please know they are open to public and everyone can speak (but please try to be considerate with people's time, or if others have said what you had in mind). Voting privileges are giving based on being related to the case and participation. A brief explanation of the procedure, for those wishing to be better prepared: the Chair will state the different points and introduce them. Then the table will be open to debate, if you wish to speak put your hand over the table, it is important that you remove any clothing covering your face to be recognized by the Chair. During this time, you can ask questions to the petitioner, if it is a petition, that will be answered later. A second round of debate might happen before voting. Any petitions out of the order should be done at the end, and refrain from insulting or speaking when it is not your turn. Internal Affairs meets on most Fridays at 20:00 bells on the upper floor in Northshire.
More information about the Court
As part of our effort to better inform readers about the Court, procedures, and laws, I would like to invite readers with questions to send me a letter with anything they wish to know about: how does the Court work, what does laws say on specific topics, what projects are going on and so on. I will do my best in looking for an answer and asking the Court if needed, answers will be published in an article after some time.