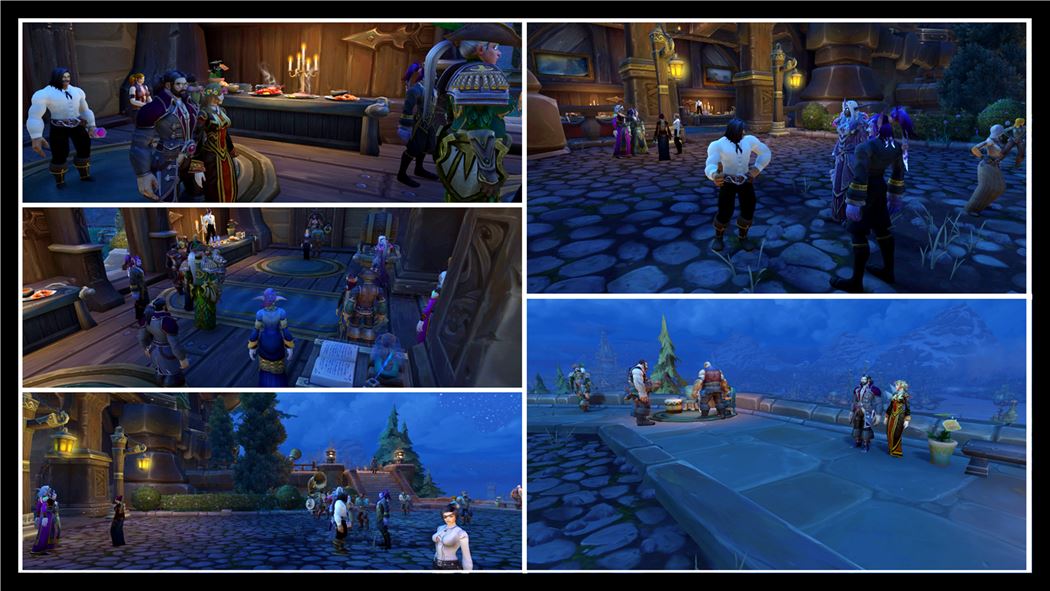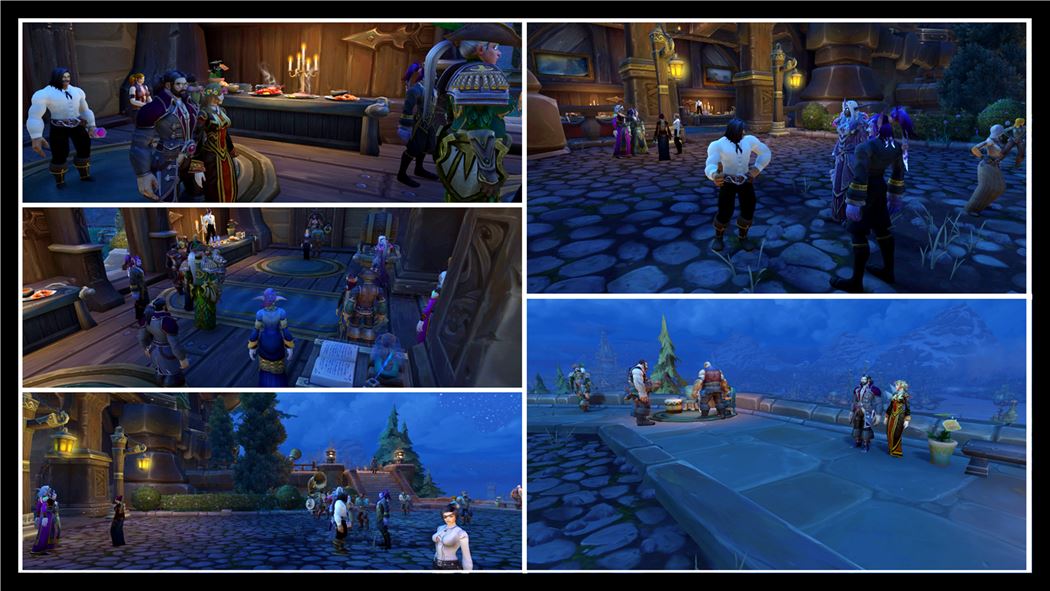 The Dockrats defeated? A gala turns violent!
The Dockrats has been terrorising Boralus for months, finally some peace or the calm before the storm?
A
fter their numerous posters in Boralus, first attacking the Ren'dorei, then claiming to just want the best for Boralus, always defending their innocence and similar propaganda, the Dockrats started to show their true colours. During a charity gala held this Friday 6th, the host turned out to be a warlock working for the Dockrats that tried to kill all the nobles and businesspeople that met there for a good cause. The gala was to be held by Selena Thorne, a fake identity created by this warlock. Many nobles and other wealthy people attended the gala, which required an initial donation of ten gold just to be able to attend. In these times of need it's always good to see those with more power and money be willing to help others. Many aren't greedy or just thinking about making more profit, nor thinking about stealing jobs as the Dockrats would love people to believe. They're people with resources and willing to put part of them to use to help others in different ways. But back to the gala.
The Gala
After more than an hour waiting the host finally appeared, and her speech quickly turned towards hate against those in attendance there, blaming them for the situation of others, asking them to serve, threatening. Hearing all this nonsense, I decided to leave as I heard enough to write this article, a wise decision since soon after I left the host attacked them, summoning demons, and using fel fire against them. I talked with a witness that informed me a bit more about what happened during that fight, the name has been omitted as this source, very wisely, doesn't wish to get in trouble. Anonymous witness: "Well the so called Baroness was gathering everyone inside, she thanked us and then she started to say a lot of weird stuff about the Dockrats being useless or something, I actually don't quite remember because she then already turned into a Warlock from what I could see, there was green fire, one of the waiter was burned from fel fire or something, someone helped him while I was already running outside to see what happened when I saw two big demon things right in front of us. (…) We fought against it, all together. Even if there would've been people you dislike, you had to help or you would've died yourself, I think. In the end we were successful and the demons including this warlock were dead. (…) Well apparently, she wasn't even a real noble, just some low life from the streets of Boralus. We tried to find out what happened to the coin we donated, and it was frozen like all the other coin of this so called Baroness."
The Law
Even if by the words of this witness it might seem that this was a member of the Dockrats going rogue and against the organisation, unsatisfied with the results, law sources point in a very different direction. This is what I talked with Philomena Seagraves, a well-known and respected guard of Boralus: Philomena Seagraves: "Well, during her 'hate speech' as you referred to it. It became known that she grew up impoverished "in the gutter, looked down upon by people like you". So, she wasn't a "Baroness" that seemed to be a self proclaimed title as part of her involvement with the Dockrats. She seemed to be one of their leaders." Gaedryel Ravenbreath: "We keep hearing and hearing about this Dockrats creating problems. I even saw some of their posters spreading hate towards Ren'dorei. Who are they exactly?" Philomena Seagraves: "The Dockrats as they currently are, are a group, or a gang if you will, who blame the state of their current economic and living conditions on the wealthy or Boralus as well as the influx of maind landers who have come here over the years and set up or taken up a job. They steal and rob people in order to give back to their own. At least, that is how it started. But it has gotten way out of hand. Instead of just that, they are now calling for a revolution where they seek to rid Boralus of the wealthy. Which was the goal of the gala. To gather as many wealthy as possible and commit mass genocide against them. (…) Well, they spread their propaganda by putting up posters all over Boralus with words that might sound inspiring for people in a destitute state. My best advice is to simply do not heed their call. Nothing good has ever come of it to join a gang that has blood on their hands. Unfortunately, though, it seemed to have worked as they have grown in number over the past weeks. They are easily recognizable by a tattoo in their neck, of a black rat and anchor. So, steer away from them. They are known to attack in groups and do not shy away from attacking guards and even in broad daylight. Currently, they are caught, often red handed and jailed until they are convicted and sentenced. Which often times result in death by hanging. Yesterday (15th) however...the Captain (Royston) has spoken out about the Dockrats and has given -anyone- affiliated with them an ultimatum to denounce them without legal consequences. (…) The locals have become well aware of the dangers. Where they were met with pity and understanding before. They are now receiving hatred the people of Boralus have begun to see them for who they really are. A gang who seeks to destroy Boralus and its foundation." But this isn't the only time the Dockrats have attacked, they set fire to the Hangman's Noose in Mariner's Row, then tried to cause trouble at the Raven's Flock Tavern, but with the help of the owner and some of the Hangman's Noose staff that were passing by, the 5 members of the Dockrats ended up killed. Then they tried to attack both establishments at the same time, and failed again, many have been arrested already, another 4 got killed after attacking a businessman. After Captain Royston's words, declaring them enemies of the state it seems many have fled the city and others took the pardon the Captain offered. Their crime has gone down in the past weeks, but are the really defeated and gone? Are they planning on something bigger? Whatever it is, stay safe and away of those with the black rat and anchor tattoo on their necks.