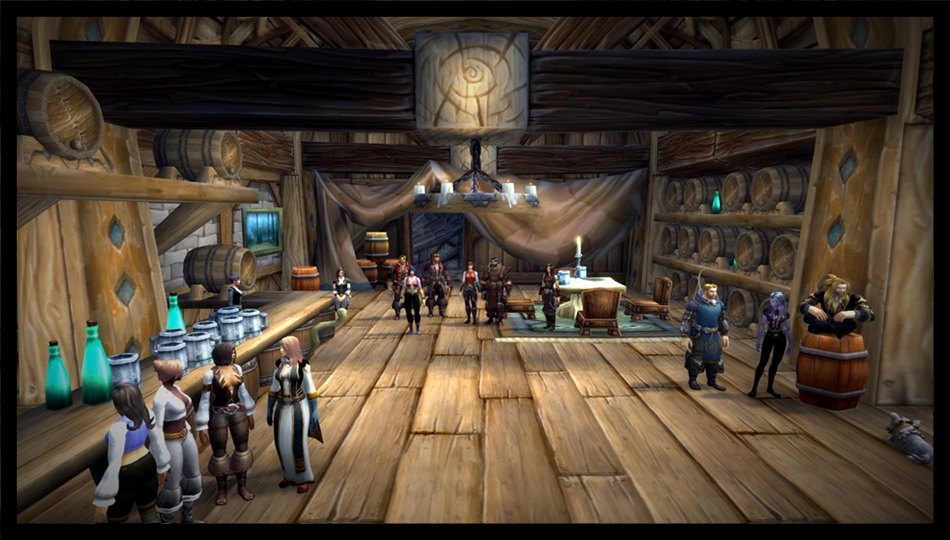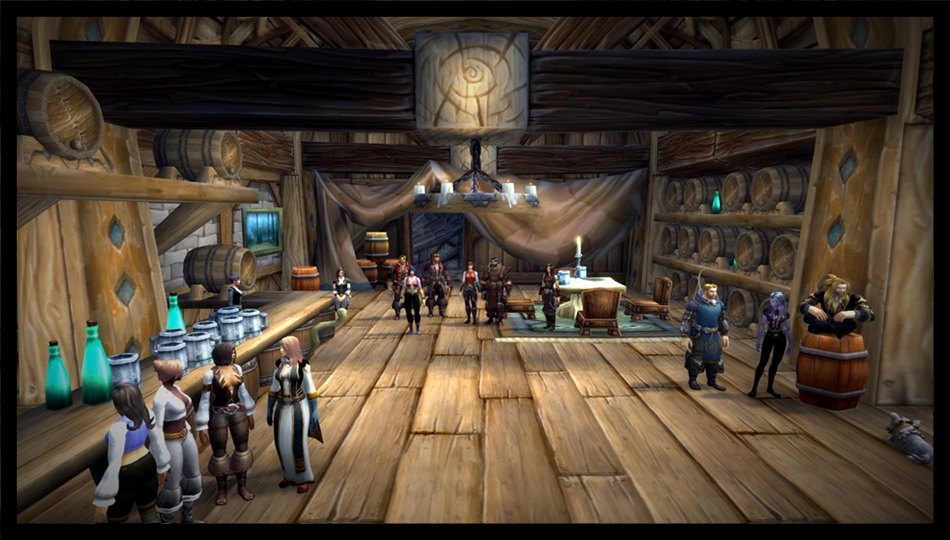 The Lion's Roar's First Pub quiz!
Status, winners and the future!
O
ne of the advantages of having a newspaper is you can toot your own horn as the saying goes, so I am going to do just that. After an initial test run a month ago, Sunday saw the first official Lion's Roar Pub quiz taking place at the Slaughtered Lamb in Stormwind. The staff of the bar was kind enough to let us use their place and helped with serving the thirsty contestants. Four teams - consisting of 2 to 5 people took part in the quiz and worked their way through the twenty questions we had prepared. Each round consisted of five questions and the winners of each round got a small prize and of course a round of alcohol to keep the energy up! Each quiz has different categories, this time it was General Knowledge, History, Magic and Languages.

Question examples: Which historical figures were king Anduin Wrynn named after? What does the Dwarvish name "Khaz Modan" mean in common? Which goblin organisation operates in the Netherstorm region of the Outlands? There are four primal elements, bound by a lesser known fifth one which is called...?

After the four round two teams was even on score, Team Wine and Crime and team Black Panther. Team Wayward Anchor and Team Princess Lizbelli's Party Adventure had to accept defeat this time, even if it was a very close competition. Despite winning two rounds in a row then Team Princess Lizbelli's Party Adventure had to accept defeat, this largely due to the bonus points both Team Black Panthers and Team Wine and Crime got for having all answers correct in the fourth round.

Final scores: 165 points for Team Wine and Crime 165 points for Team Black Panthers 160 points for Team Wayward Anchor 150 points for Team Princess Lizbelli's Party Adventure

With two teams having the same score after all four rounds we had to do an extra round. Three questions with a minute for each question. At the end we could declare Team Wine and Crime the winner of the June version of the Lion's Roar Pub quiz, congratulations to Team Wine and Crime: Osara Warren, Juniper Stites, Kori Raine and Sally Shinshanker.


Only one team can win each quiz but results and correct answers are tracked from quiz to quiz and may impact the results in a seasonal finale which will be announced later. We will also try to make room for ranking table in the paper in the future so teams can see how they are doing compared to other teams. From our point of view then the event was a success. A few questions could have been clearer in the wording, especially with Halite being a very tough judge who only gives points for very precise answers. The feedback from the teams, however, was overall positive, and we hope even more teams will play along in the next one. The next quiz will be July, Sunday the 18th, and just like this one then signups can be done ahead of time, or from 20 to 20:30 on the day, with the quiz starting at 20:30, the location will be announced later. Look for the questions in the coming weeks crosswords.