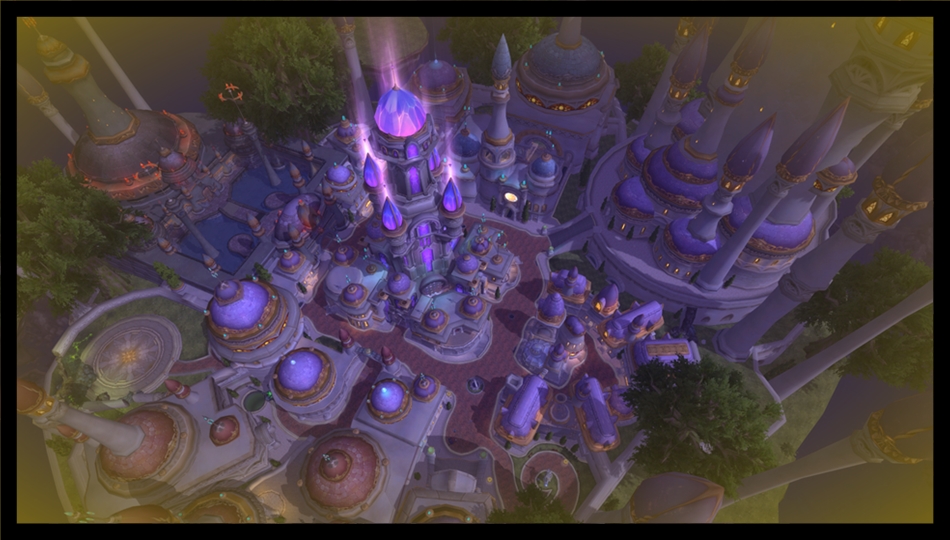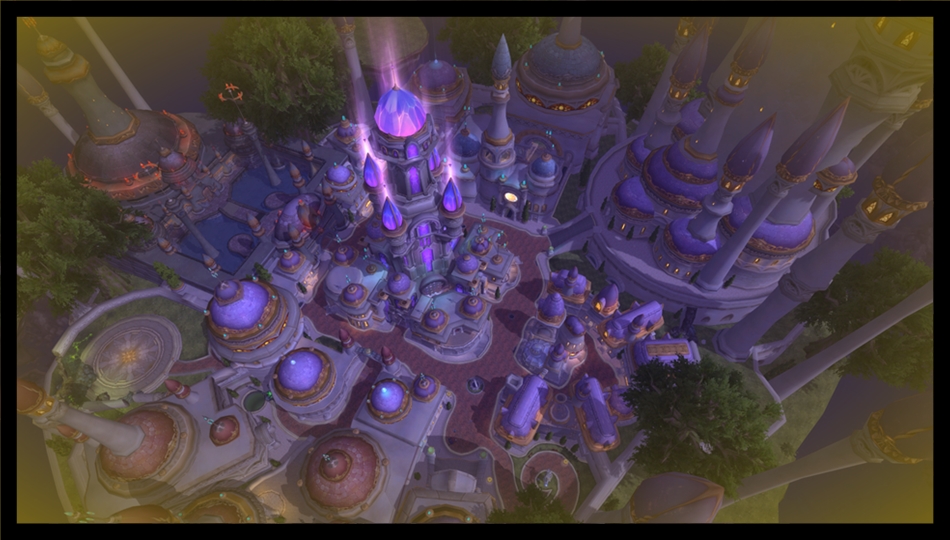 Dalaran Magic Faire – Week 1
Treasure Hunts, Fashion Contests and much much more
L
ast Monday (the 7th) the sixth Dalaran Magic Faire, which will last until the 28th of this month, began. During these weeks several activities will happen, from various lectures to treasure hunting, fashion contests and, of course, different days dedicated to magic, how it works and how we think about it. But this is also a great chance to enjoy the great city of Dalaran and visit their magnificent stores, as each Tuesday is their Trade Night. On the first day (Monday the 7th), Kelly Jendrock, one of the hosts, went over the schedule of the Faire, if you are curious about the coming weeks, you should be able to find a folder in one of the major Alliance cities.
Day 1, Treasure Hunt
The first event of the Faire was a treasure hunt, where teams up to three people had to find some objects based on the following puzzles: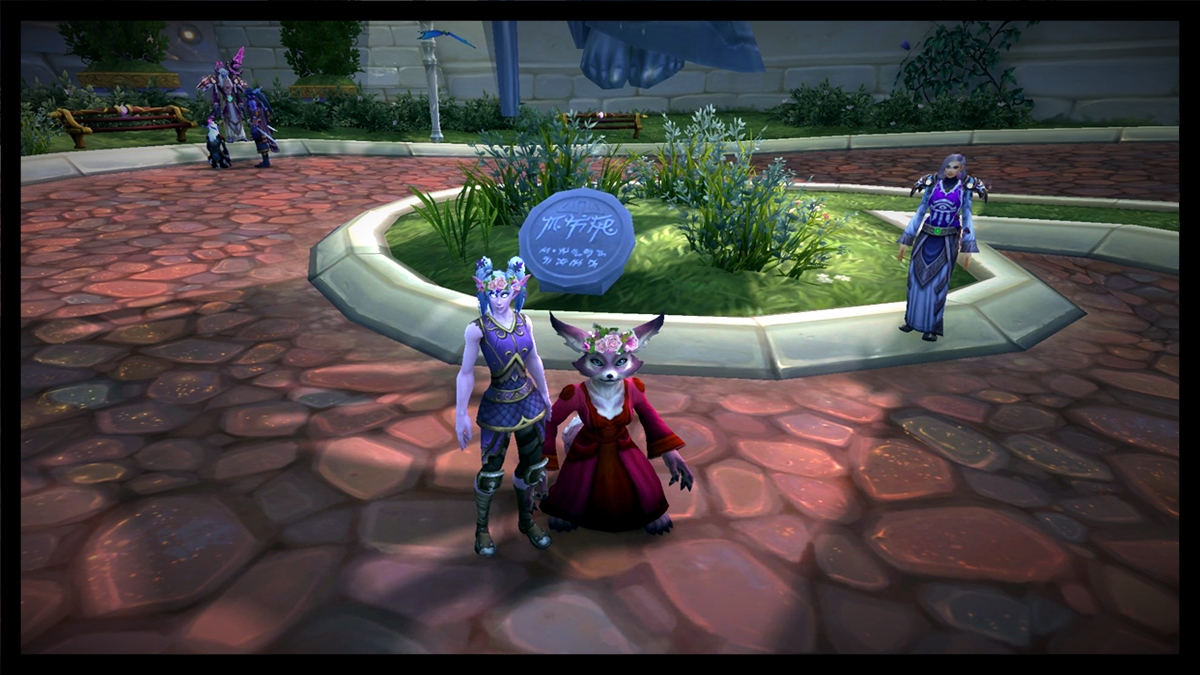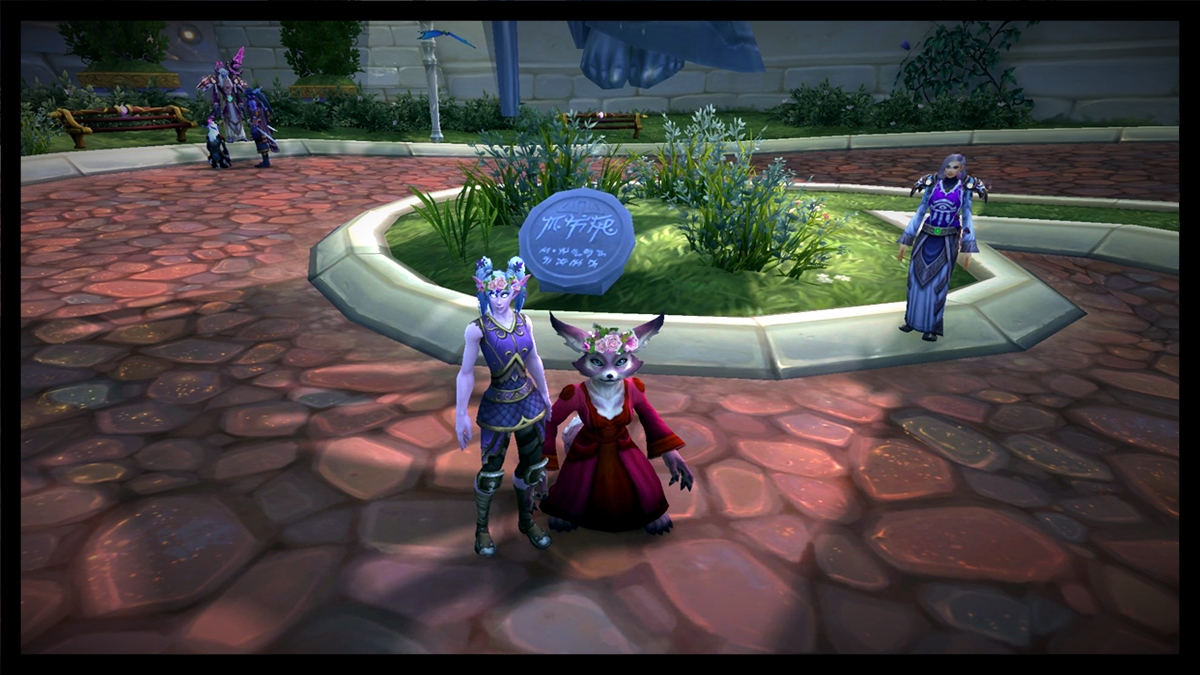 • Crafted in the Forge, A further challenge awaits in Store • At the Home of Learning, start School from the Beginning, and recieve your treasure! • Dalaran presents a Clean start, but a Fizz of Magic will set you going! • Unbox the fun of young and old, request a new a game from the Hearth. • Lounge with Drink and Food, claim a Vessel and enjoy the Faire!

Want to try to solve them? Well, you will need to check the catalogues of some stores, but not for every hint, if you are going to try, stop reading here until you are done. We have included the solutions at the end of the article, but the questions we asked to some of the teams will spoil it too.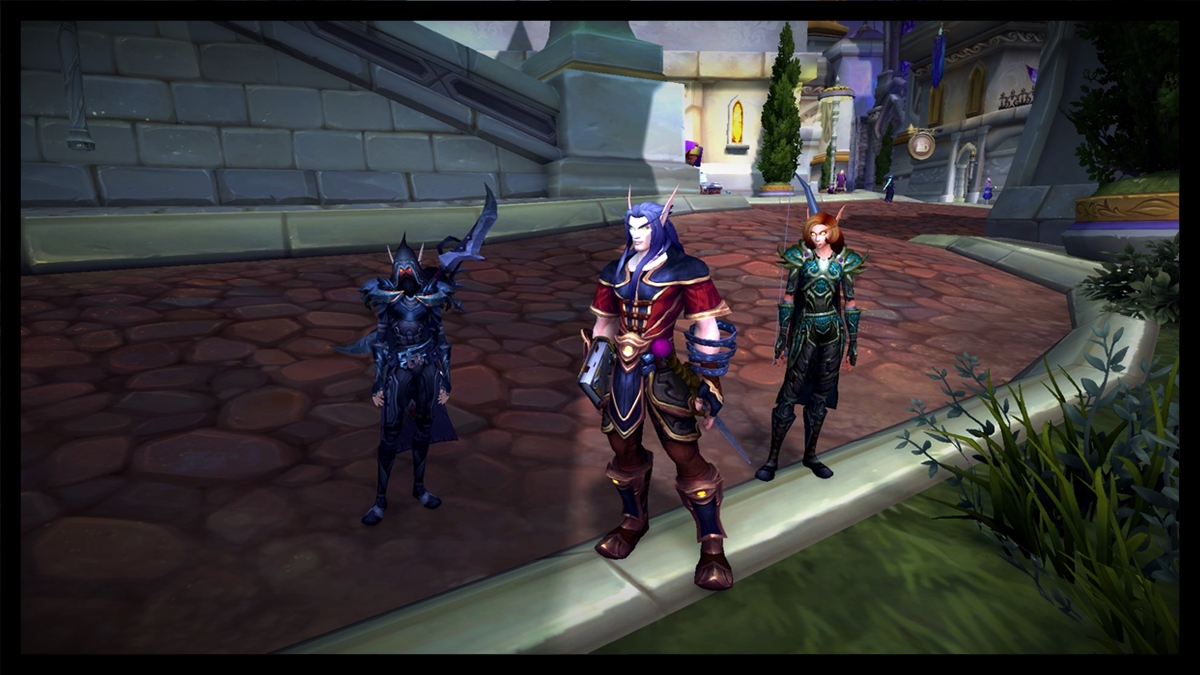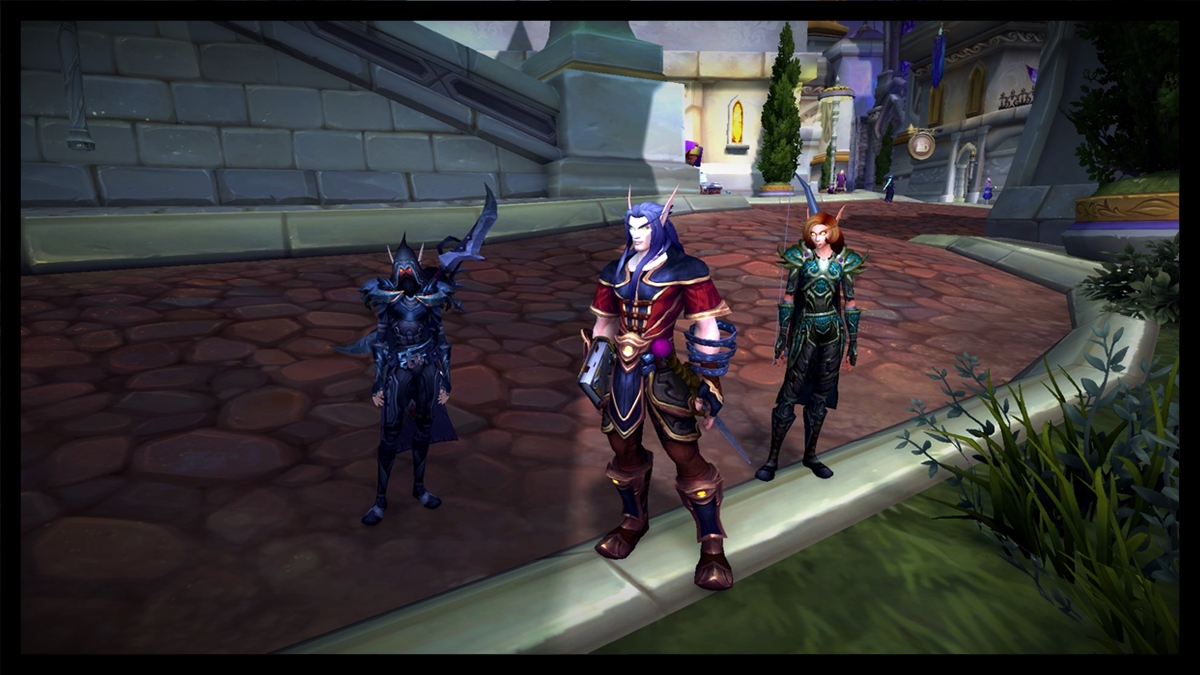 Three teams joined the hunt: Ettia and Krissy - Team Ice Cream Taneren, Thoi'lanne and Valea - Ashen Victors Aavi, Jack and Alice - Plushy Team

During the hunt I tried to keep an eye on the three teams but running all around Dalaran finding them was not easy, so I mostly focused on Ashen Victors, as they were the fastest team to solve the first puzzle. It was interesting to see them work, asking questions at the shopkeepers trying to get more information, to discard ideas. But in the end, it was Team Ice Cream who managed to find all the objects way before the time limit. I asked the winners about how they did it: "Teamwork, we work well together. And the game one was easy; we go there all the time." I also asked Ashen Victors about how they solved some of the riddles, about the first one this is what they said: Taneren: "It took a while to find the right clue, but once it became clear that the answer could be found by comparing the words used, with the drawings within, it became clear what their intention was. We had to find the "rest" of the clue, which was-.. "Resting" on the bed." Thoi'lanne: "I remembered it required the sister and not the smith." Thoi'lanne also commented on the second one: "Know-Lodge was my guess, I looked at the beginning tomes and noticed 8 schools of magic when there are normally seven, so I had gone to guess the one labelled as "Introduction" was the target."
Day 2, Trade Night
On the second day Dalaran hosted it's traditional Trade Night, where you can find all the shops open for you to enjoy, it is usually a busy night, filled with people browsing, buying and selling, but I wanted to ask the shopkeepers themselves if the Faire was bringing more people than usual and about their experience, we will keep asking other shops the next week, but for now here are this week's impressions: From the Know-Lodge, here is the team's answer: The Know-Lodge was and very much is excited to be a part of the Dalaran Magic Faire, our extensive range of books for the studious and non-studious shoppers keep our regulars coming back. While we may not stock everything, we are constantly on the look out to get advice on topics and authors that our customers would like to see in stock. We have found the Magic faire has Brought some nice and not so nice results to the store. In the words of one of the employees, Kay, about more people coming: "I personally don't think so. Not to the shop at least, I don't know what it's like for other shops when I'm working, but we have seen a decline in people coming by, maybe they're too tired from the faire, maybe people are staying away from the crowds. But a couple of calm evenings is nice! We get to catch up with friends who stop by. My experience so far is that it's amazing to see and meet so many people. There are so many nice people around! I had hoped that perhaps we could attract more authors, as we publish books too, but sadly none so far." As a final note they asked to remind our readers that the Know-Lodge are also a publisher, any would be authors should stop by and pitch their book ideas to them! From Cal's Barbery, the owner, Cal'trana, commented the following: "The Magic Faire is indeed attracting more people to this airy flying city, and to my little Barbery by proxy as well. Dalaran is a neutral hub for trading, social matters as well as other facets. In this course, the city has been my place of choice to open the Barbery, to maximize clientele potential. My experiences have been mostly pleasant since I opened the Barbery in all, with the exception of a few entitled customers, whom I have been recommended to dub "Karen". Most customers are pleasant to work with, know the worth of my work and services offered and enjoy it appropriately. The Magic Faire itself has not changed my overall experience with clients, though by now I spend most of the week every other week on tours to customer homes for work." And finally, from the Confetus Imaginarium we had Pepper's opinion: "I've not been selling in Dalaran long but i feel so far that special events.such as the Magic Faire seems to be attracting more people, the streets where defintly lively. As I sell sweets with a designer flare to them, people tend to buy them as gifts to take home,so i try to make sure those sweets are theme'd so there can rememeber the time there had. As for my experience as a shopkeeper during the Faire so far, People are patient and kind, sometimes i have a small queue but no one been impatient on it. I've had loads of compliments and a few suggestion about the Menu since i only provide a few sweet each time due to being a independent business and the sole person who creates everything. I've recently added a "Animal free Product" to the Menu (Magic Truffle Balls) as provide for those that may have slightly different dierty preferences but would like to eat my sweets."
Day 3, The Trial of Style
On Wednesday we enjoyed a magnificent Fashion Show with Khari and Kazia as hosts and judges, undoubtedly a great choice due to their professional careers. Contestants were giving three themes and had to present an outfit according to it.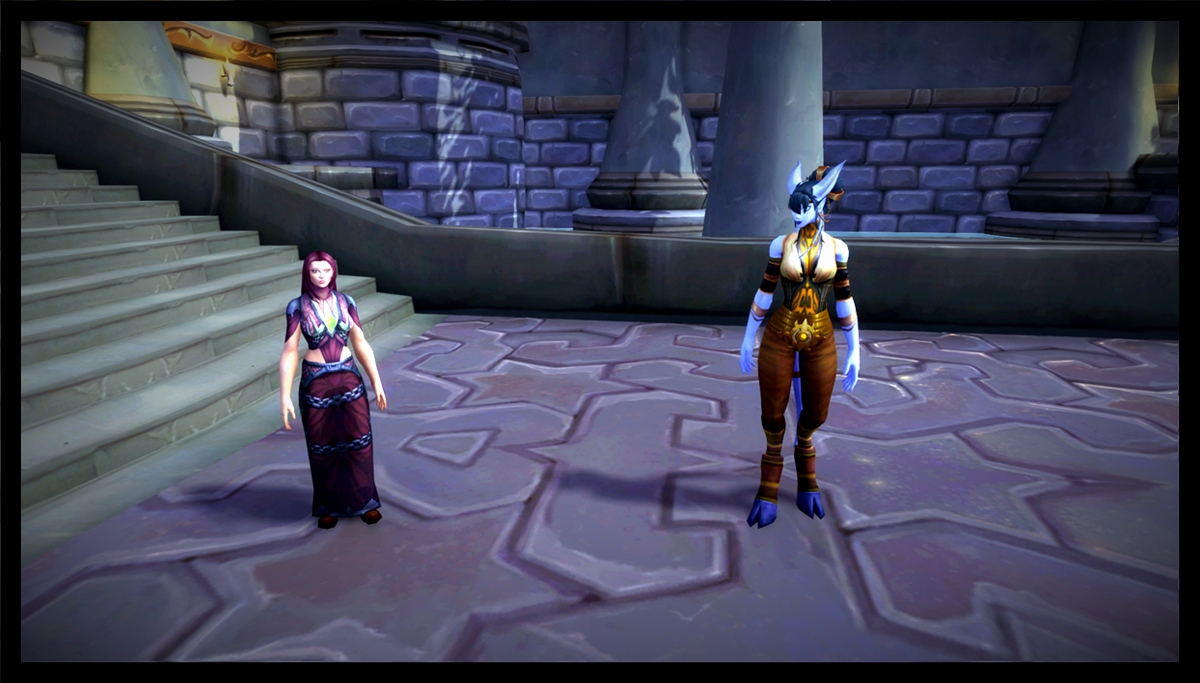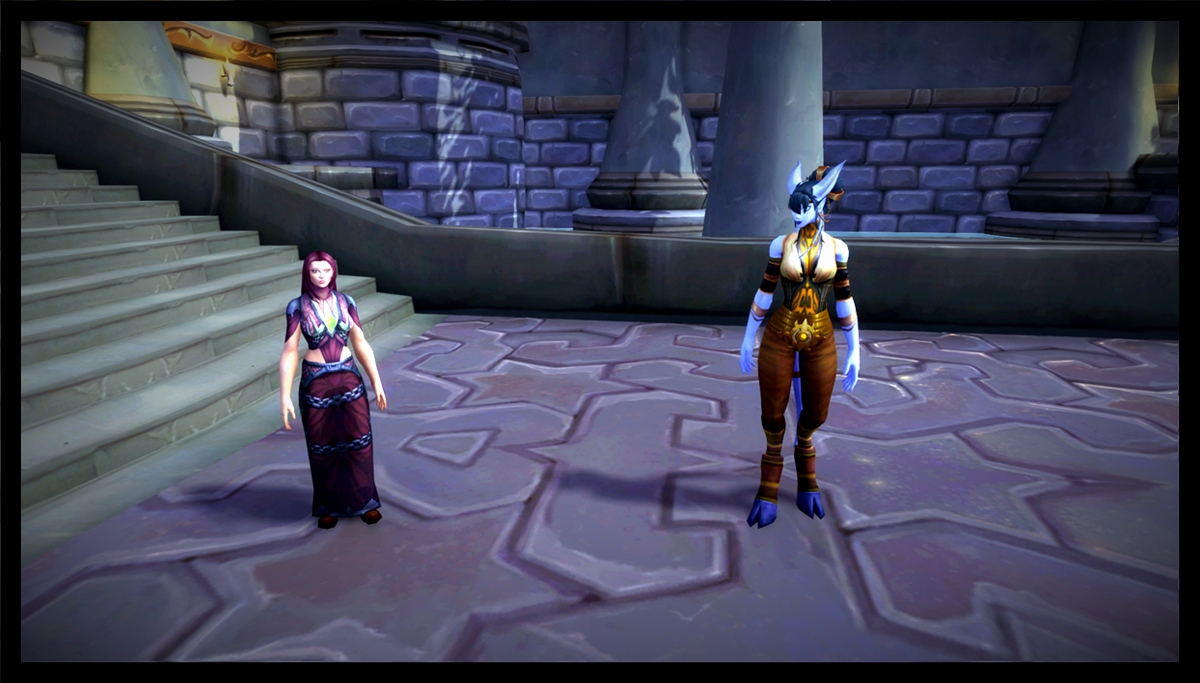 Here you have the winners who will be featured in Passion for Kaz-shion, the fashion magazine published by The Lion's Roar: Back to basics: Pepper Schools of magic: Liliana Dinery finery: Raspberry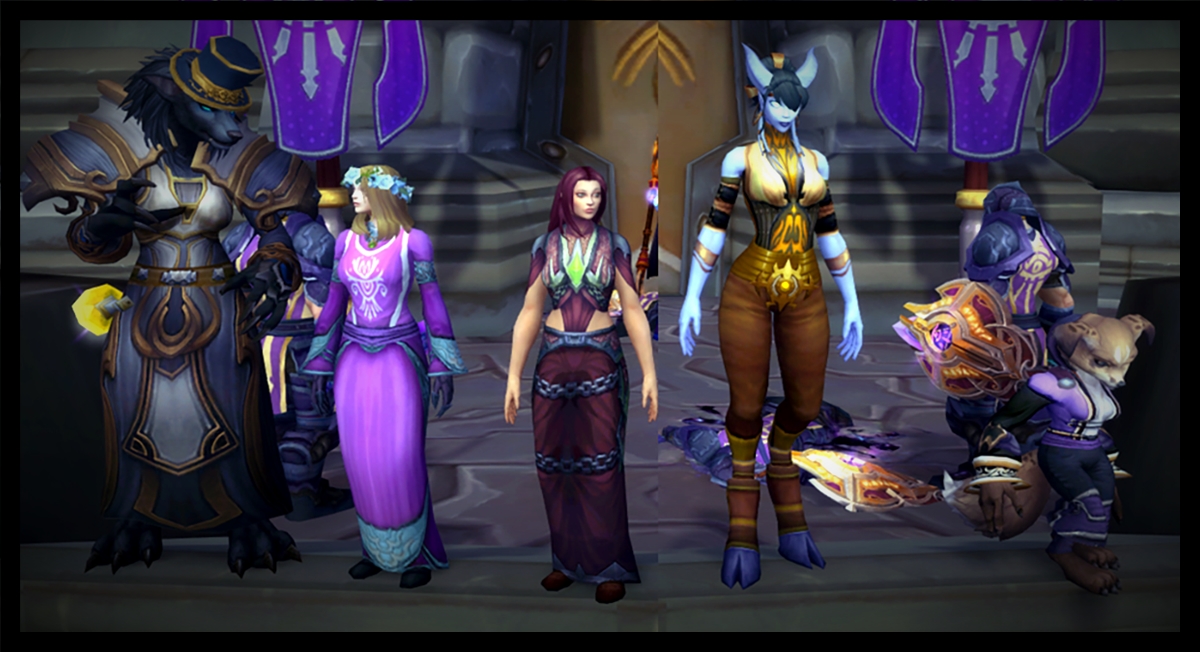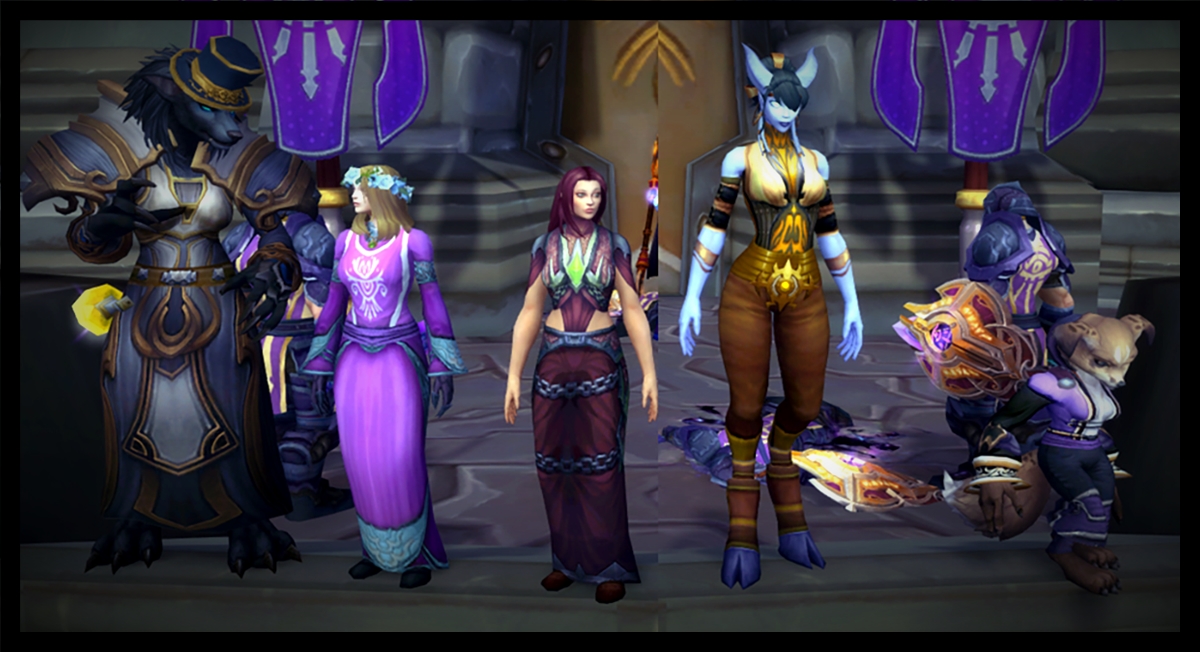 But the rest of the contestants also got some special mentions: Sel'malor in Back to basics Mardock in Schools of magic.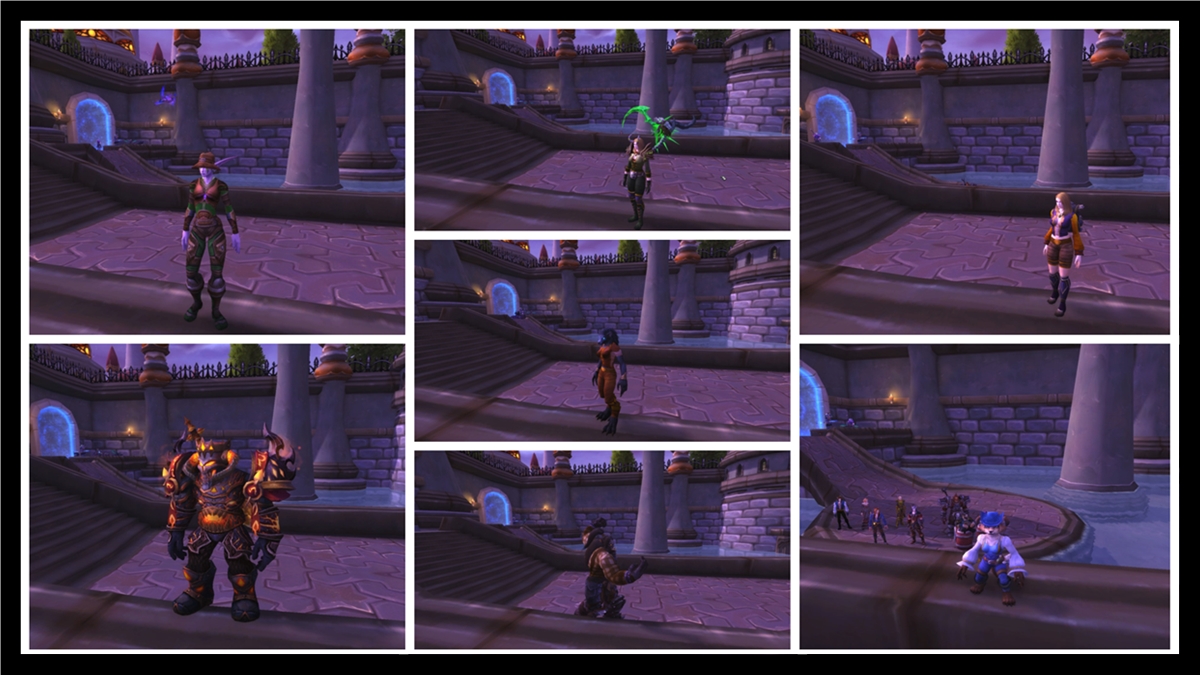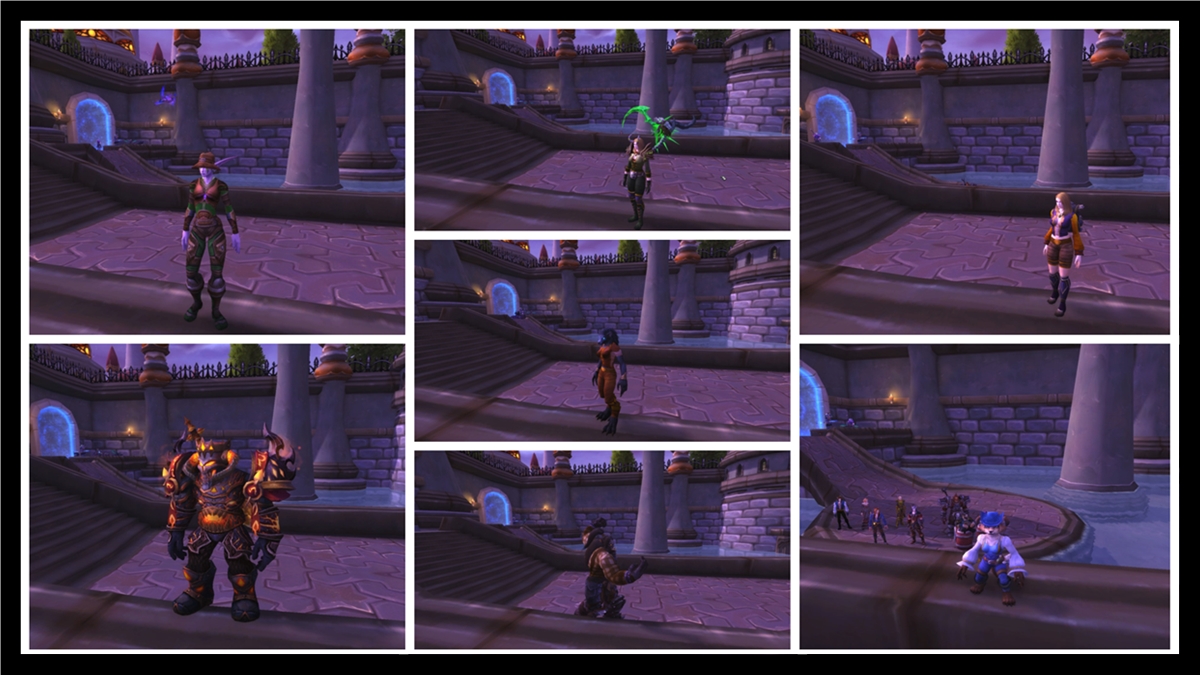 Day 4, Lectures
On Thursday Edith Lampfire gave a great lecture about the history of Dalaran, explaining how the city got to grow thanks to mages but also the rest of the citizens as one cannot just live out of magic. The lecture also mentioned some of the hardest times of the city, how in the beginning demons created problems, and the first Guardian was created, how it was moved to different locations or how Lady Jaina Proudmoore tried to purge the city from all Sin'dorei, killing even shopkeepers. But even after all this hard and horrible times, the city remained, and continued to grow and stay as strong.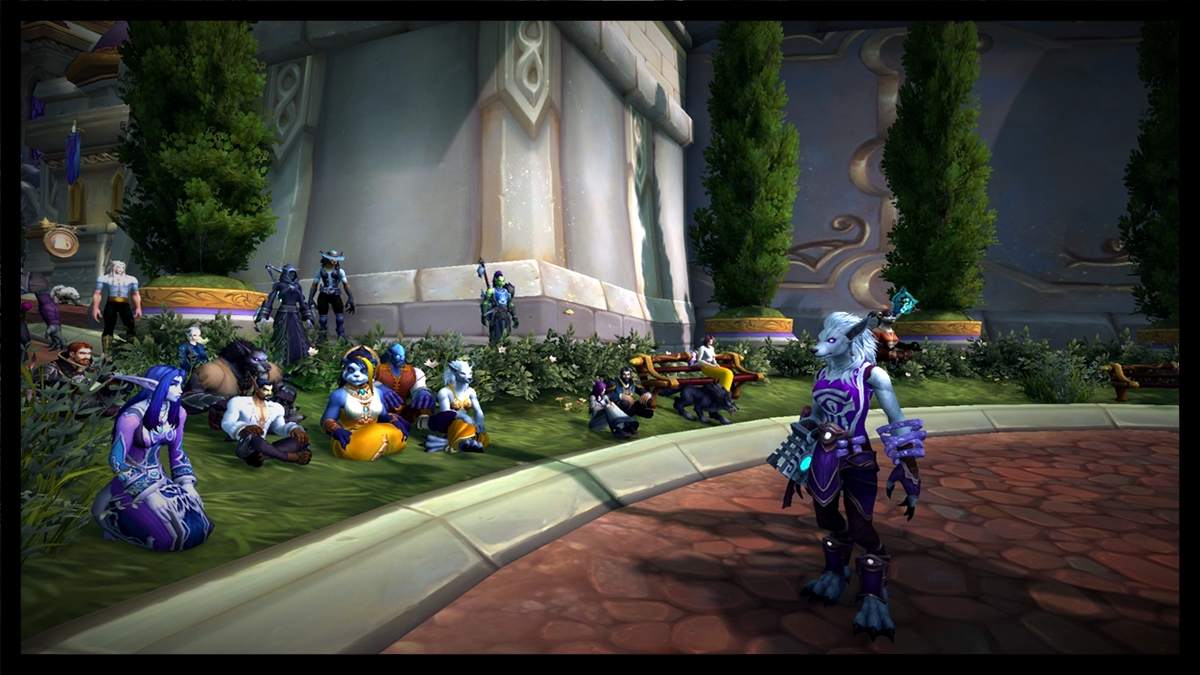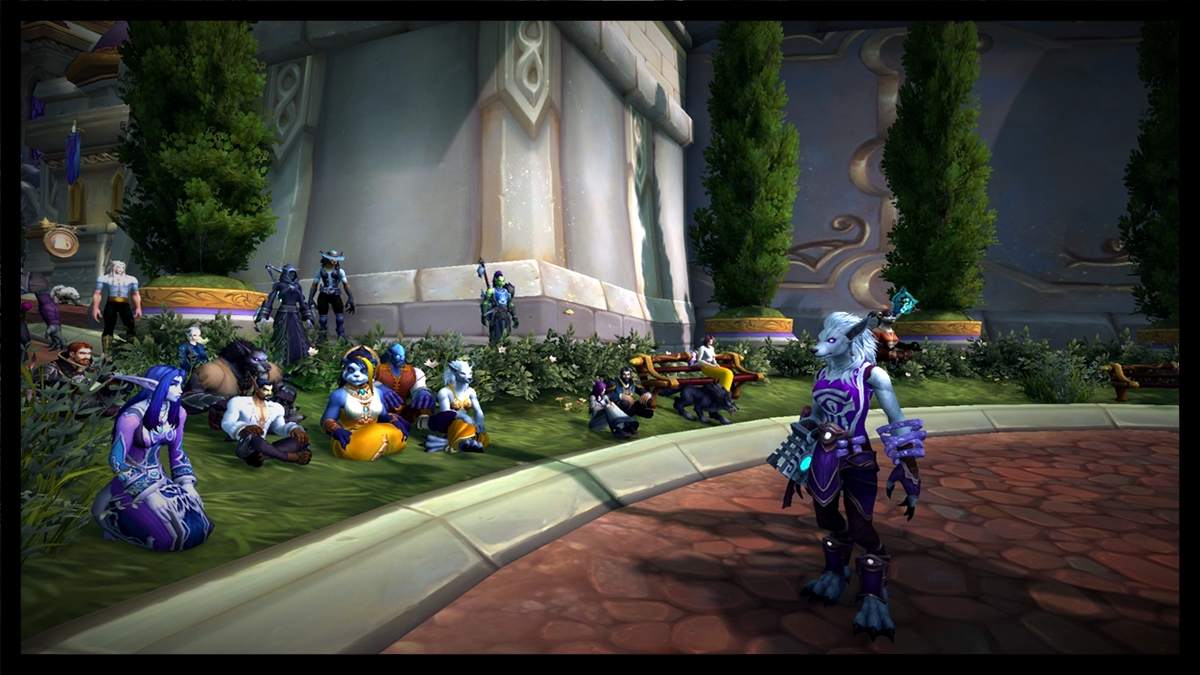 After this Kelly Jendrock gave another talk about illusions, or more precisely, how to turn them into weapons. She mentioned how classically they are used to distract the enemy, create confusion, or even to infiltrate someone. But they can be used for so much more, they can be used to attack the enemy, making it harder to realise what is an illusion, and what not, a difficult situation as the enemy will be forced to deal with the attacks or lose time dispelling the illusion. Miss Jendrock also mentioned an easier way to keep mirror images of oneself and to use them as a weapon by making them explode, a dangerous technique that the Kirin Tor recommended she did not perform in public.
Day 5, The Gathering
During Friday The Gathering happened. A Kirin Tor meeting that is usually closed to the public. This time they opened it, but sadly not many details about past or current operations were given as they are considered classified, only detail which slipped out was that the Kirin Tor is helping deal with the scourge wherever it remains.
Day 6, Day off!
This year it has been decided that Saturdays does not have any events.
Day 7, Lectuuuures
To finish off the week, Sunday saw another two lectures. First one by Director of the Kirin Tor Intelligence, Archmage Acheleus Moonblaze, on a topic he surely knows well, Intelligence in the Ancient Age. He focused on the war against the demons that the Kaldorei faced and how Intelligence had a key role in it. Talking about the key points of this Moonblaze first explained how advisors are important, how one should not fear not to be the smartest person in the room, this along the importance of allies, tactical knowledge and even politicians is the key to success.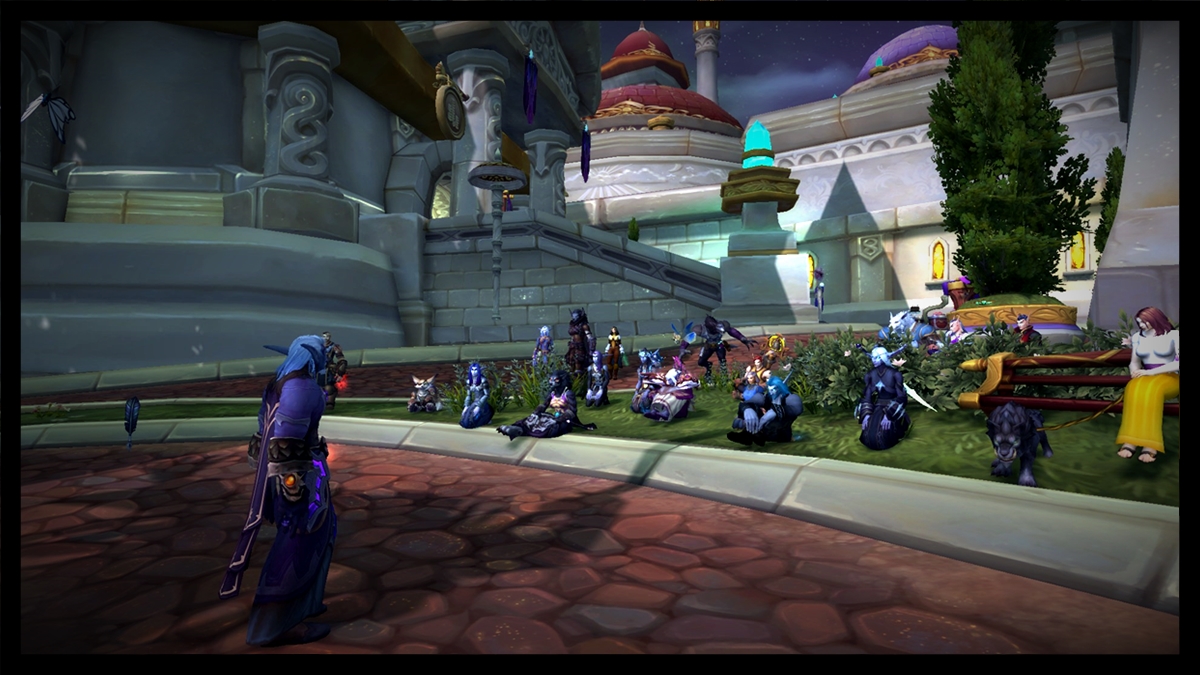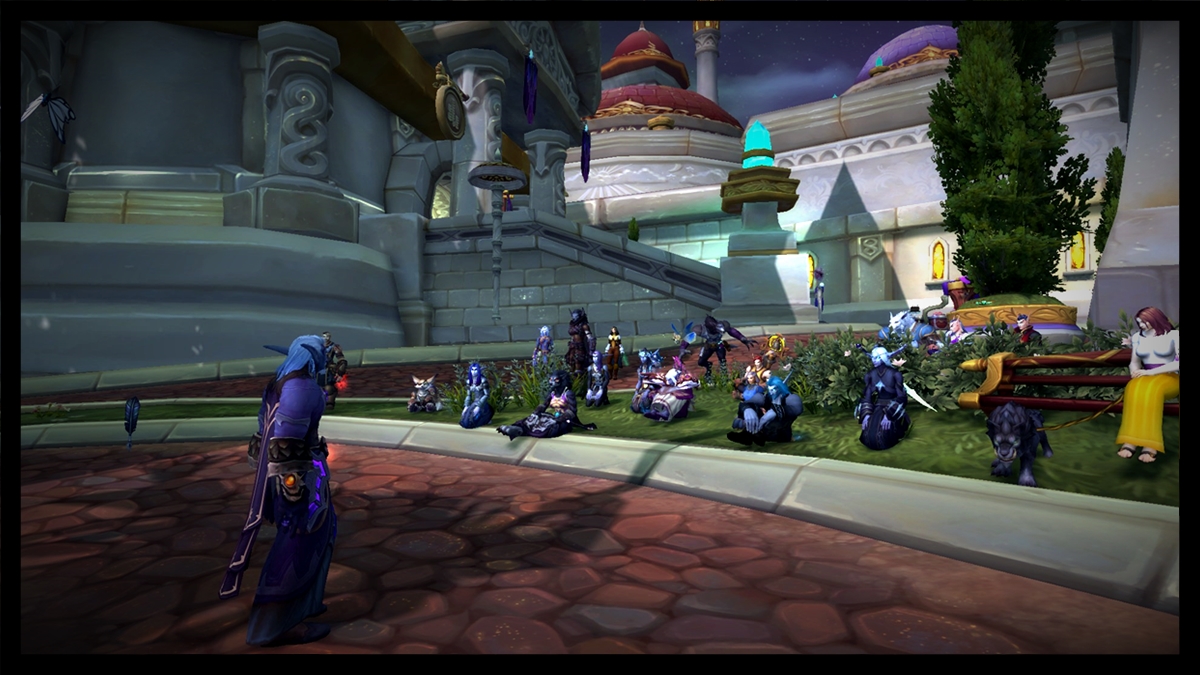 This was followed by Simetra's introduction talk to conjuration, a school very related to transmutation and evocation. During the talk Simetra provided demonstrations of how to create the most common thing, food, but also mentioned very important things that are often missed, like how conjured food does not nourish and goes back to its original state, magic, after some time. It is also important to know it'll require more energy than what the item can give. Finally, Simetra explained a bit more about how this can be used for defense, conjuring objects in front of you, but also an offensive way, conjuring fire or ice.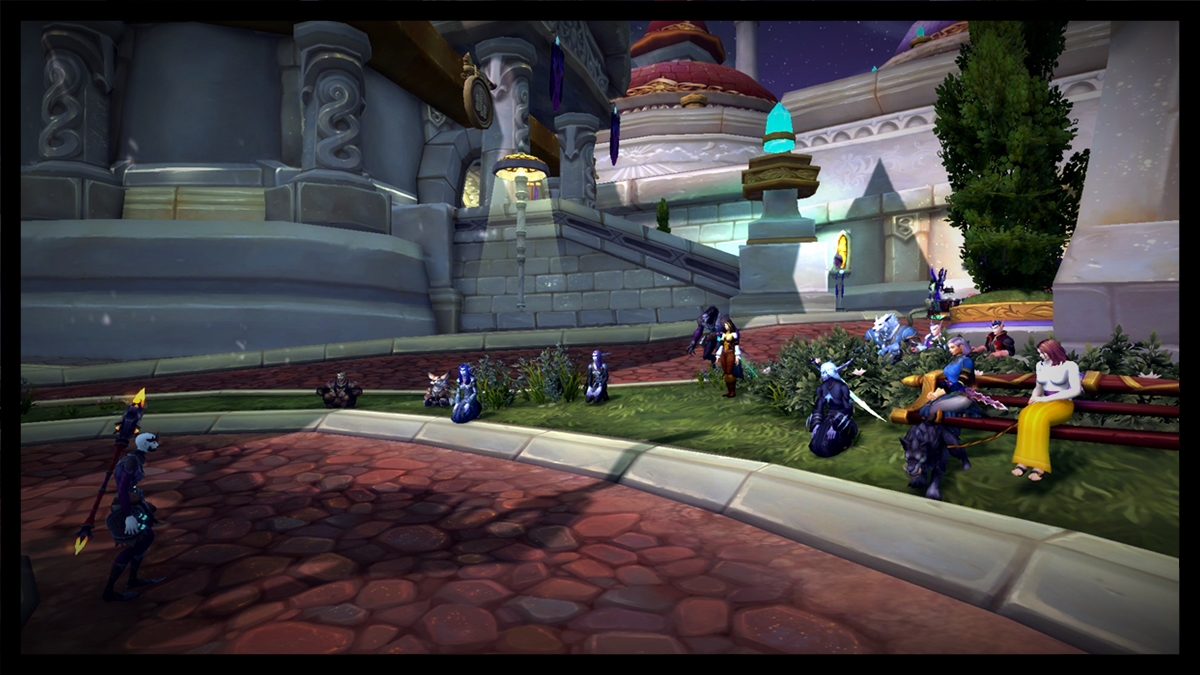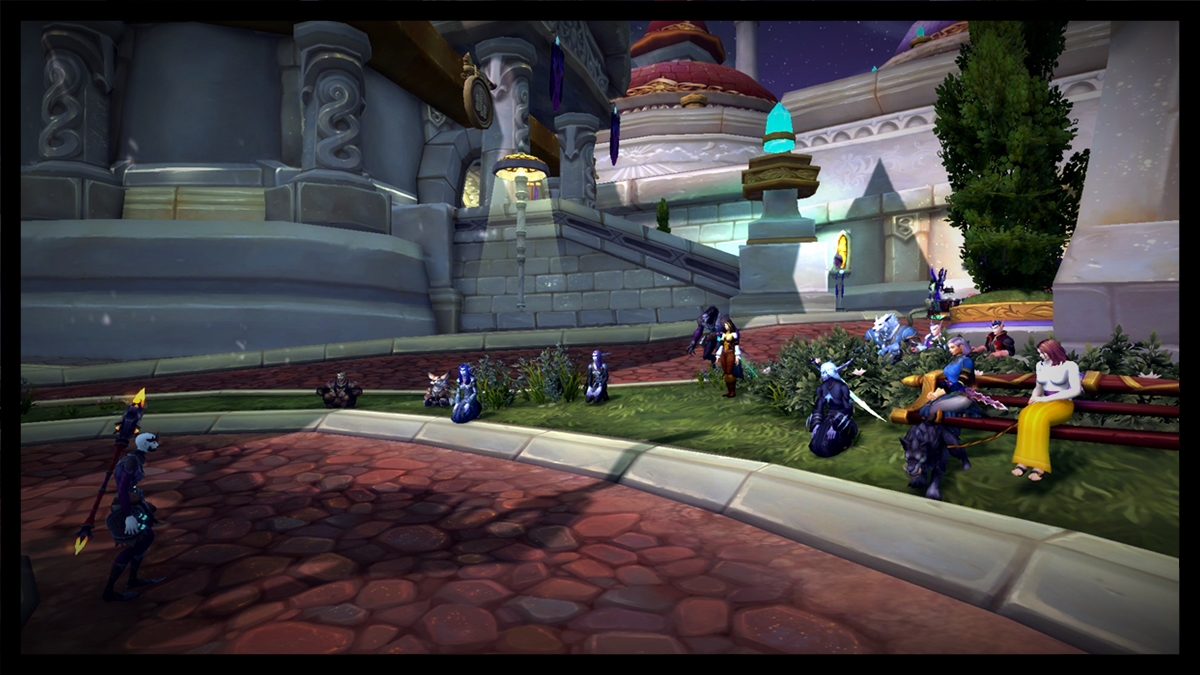 End of Week 1
This was all for the first week, and surely next one will be as exciting. Solutions to the Scavenger Hunt: • Genuine Goods and Crafts (catalogue) – A token • The Know-Lodge (catalogue) – The Schools of Arcane Magic – Introduction • Soap and Glory (catalogue) – Arcane Fizz • The Toybox – Hearthstone starter set • Legdermain Lounge – Ask for a cup