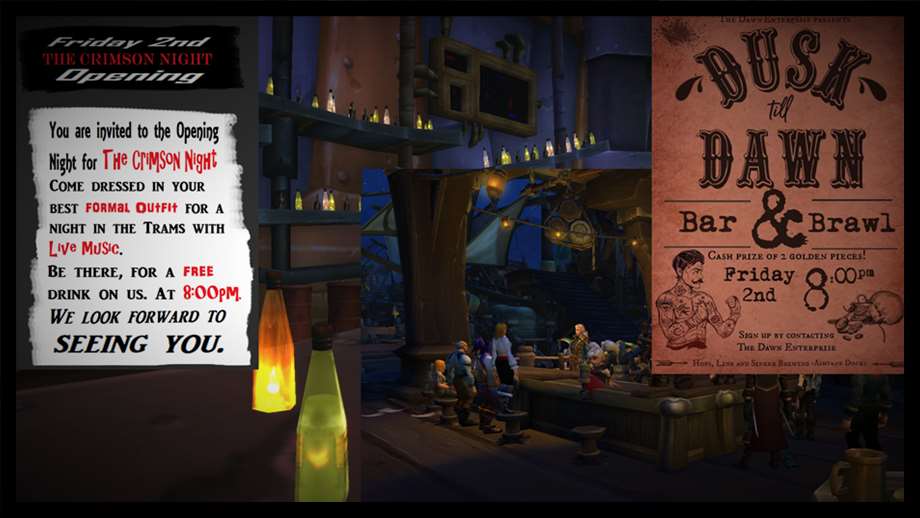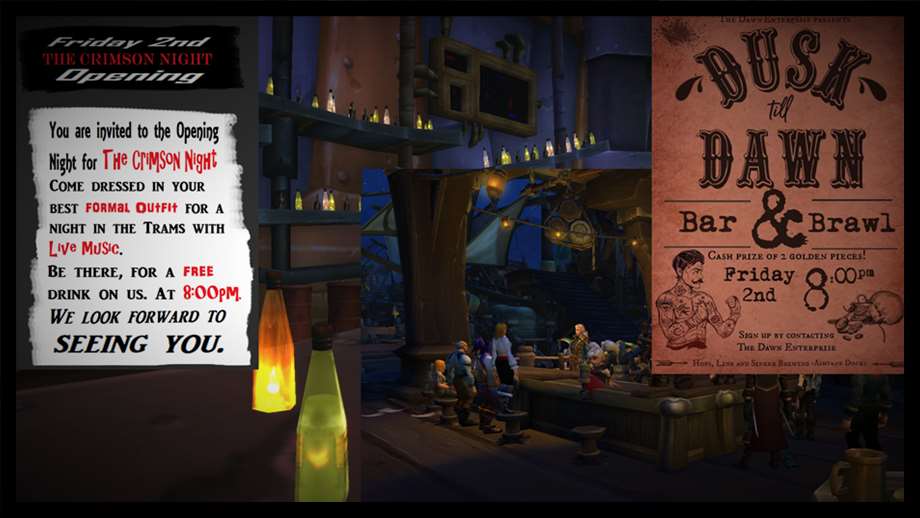 Friday Night: Pick your fun
We visit two very different bars, one in Stormwind and one in Boralus
T
his past Friday was full of life, bars, activities, and events all over Azeroth. Sadly, this reporter cannot travel in time, but I managed to make it to two great, yet very different bars. Both opening at 20:00.
Crimson Night
I started with the Crimson Night, in the Deeprun Tram. It was the opening night of this huge bar, the place could not look better. It even has some tables in more private spaces, perfect for groups of friends to have a good time together. There was also live music by the famous bard, Baldemar Stonebridge.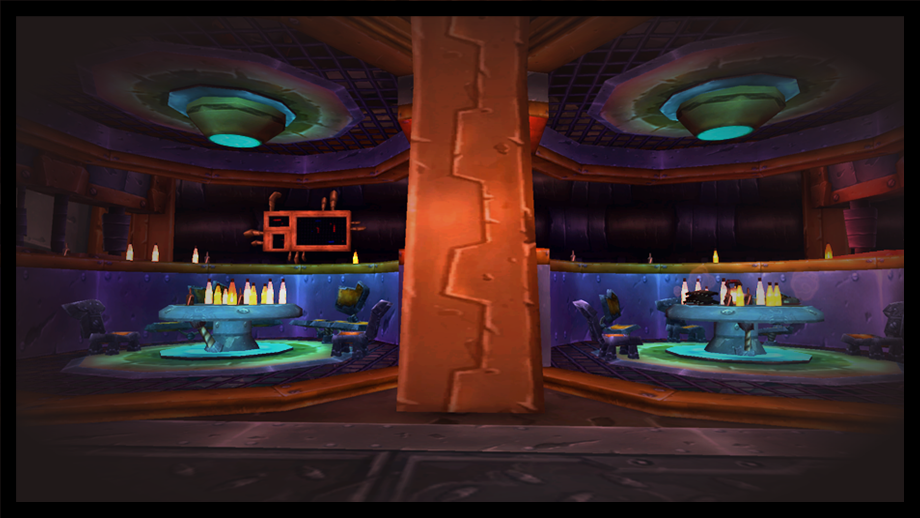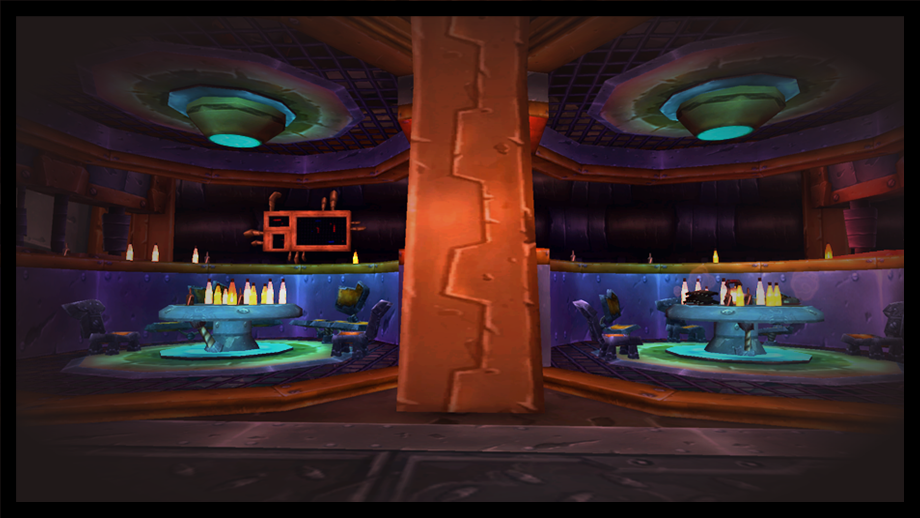 The night's theme was formal attire, but as the bar plans to open weekly it will have a different theme each week. I do not want to spoil the surprise, so I'll only reveal next week's theme, which will be crazy hats! I had the chance to speak with the owner, Mia Smith, also known as Crimson. I asked her about the venue, as it seems a peculiar idea, yet as I've mentioned, the place looks awesome. Her reply was:

"It's big, it's unused, it has potential. It's something else. And it's home to me. I had my first job here when I first came from Gilneas."
Bar & Brawl
But time doesn't stop so I changed my clothes, as formal dress definitely won't be a wise choice for the next bar. Near the Ashvane Docks you can find the "Dusk 'til Dawn: Bar & Brawl". It was their third night, and their schedule for the Bar and Brawl nights is every second Friday. So the next one is the 16th. They offer a fine selection of different spirits and tobacco, along with the entertainment (fights and sometimes arm wrestling and darts).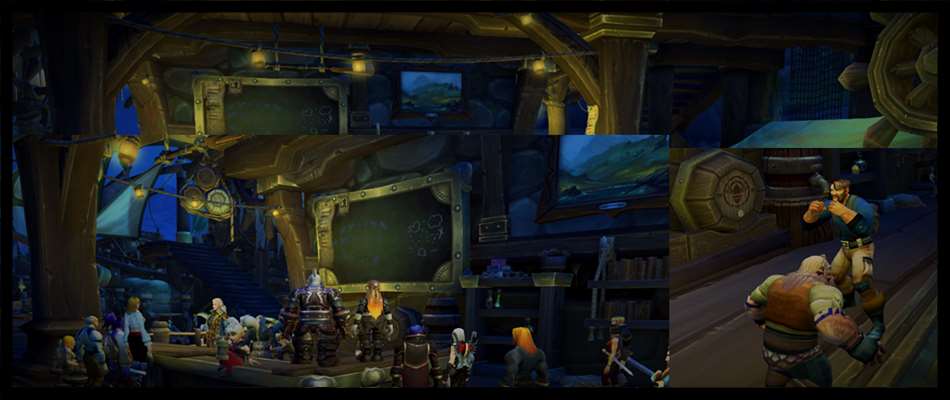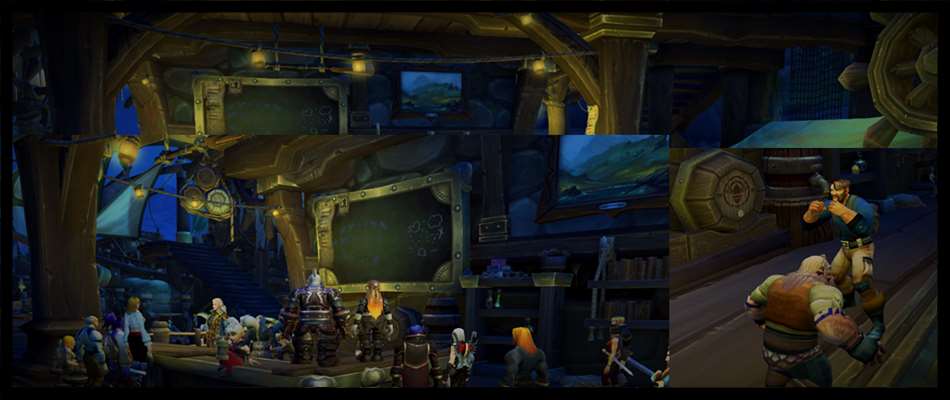 I talked with the owner, Josalyn Dawn, seeing the place so crowded I asked her about the organization of the event, to which she commented:

"If the guests are there, we will provide. A bit of organizin' of course, but after a first night, it usually runs easily enough. And so far, there's been nothin' but good and peaceful nights at my establishments."

Anyone can sign up for the brawls, so they get a good amount of new participants, but have some regulars as well. I also talked with some of the fighters, Matt, a worgen, and "Buttons", a quite cheerful dwarf. I asked Matt about his experience as a fighter as he is a regular:

"Mm, I uh... I work at a bar across the canal and... that's where I get most of my experience in. Plus, the odd tussle elsewhere, but... it probably didn't look like it tonight."

However, they both agreed the fact that anyone can join adds to the fight, as they never know what they will face. In the bar I met Isabella Slock, who confessed to be a fan of brawling and having the chance to ask a fan I, of course, asked for her opinion on the bar and the fights:

"A contrast to the brawls performed in Stormwind for sure. Very experienced fighters in attendance it would seem. Perfect opportunity to build some friendships too."

As you can see, wherever you live, whatever your fun might be, we got you covered. And we hope to keep covering more bars, events and more in the future.