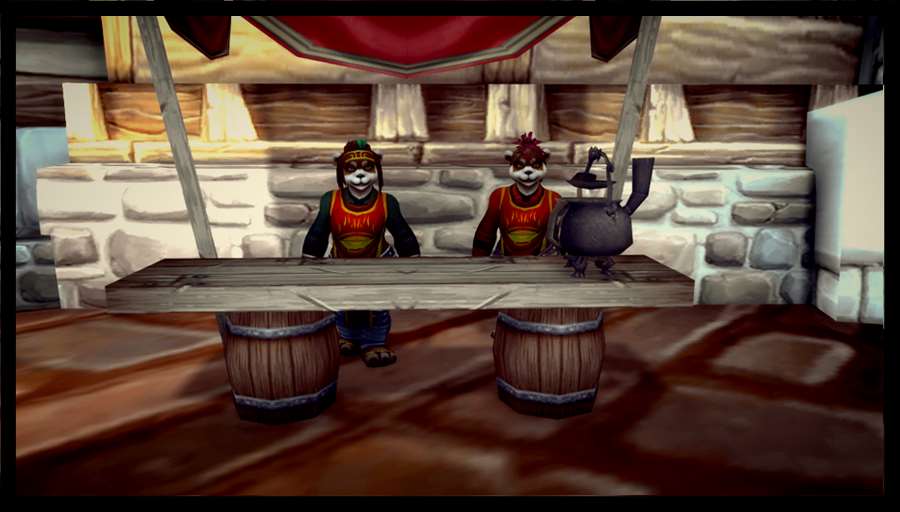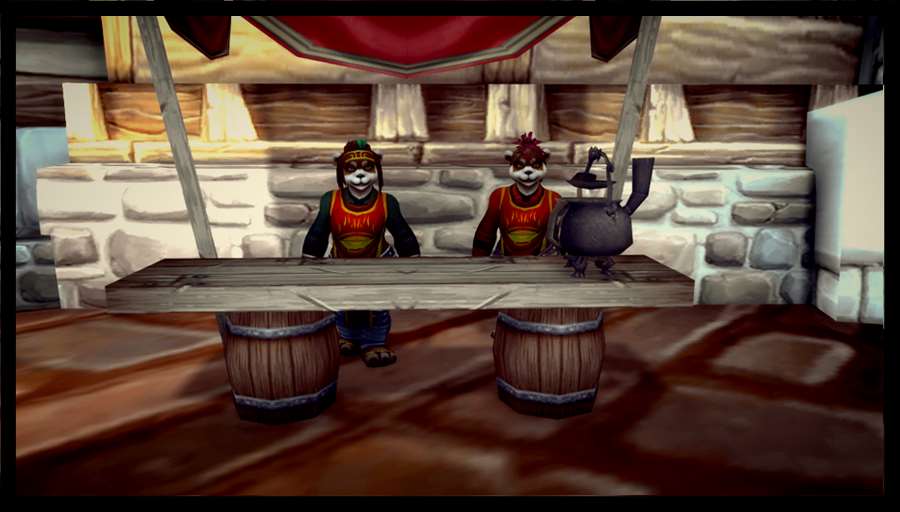 Belly Busters: Yumplings, yum on over!
Two Pandaren sisters. One food-stand. A big menu and one hungry Kul Tiran's opinion.
A
s a busy reporter on the go, I often find myself complaining about the lack of street-food in the city. The lack of a quick snack, or a tasty treat as you walk the city from one meeting to another, when standing around listening to the bustle of the city or talking to sources and informants. You know the feeling. Not quite at the stage where you want to sit down at an inn for a meal, and you might not even have the time for it either. So what do you do?
Yum on over to Yumplings:
You visit the Yumplings. A new pop-up street-food stall near the harbour. Two lovely pandaren sisters (Hani and Mint) are making and selling the most amazing homecooked Pandaren street-food. Easy to eat on the go, and all with an amazing smile and welcoming atmosphere. I visited wednesday night, and to be sure it wasn't a one off, I visited again thursday night. Just to make sure my initial experience was correct. On wednesday I even made sure to eat a little beforehand so my objectivity was not skewed by hunger. (Thank you Rachel for the toast!).
Tasting the yummies:
I had a bowl of ramen, two times mini-spring rolls (I also had two times mini-spring rolls thursday), a box of extra spicy fried chicken, with rice, as well as beef noodle stir fry and a plate with roasted duck (with rice again). The bowl of ramen was just as it should be. Spicy, a thick pork broth with misu, lots of ginger, a rich umami filled tare and of course those delicious pandaren mushrooms. Oh, and an egg. On top some cut up spring-onions to give it that finishing freshness you expect. It was divine and even on its own it would have been worth the trip, but I had more food to try. Next up was the mini-spring rolls. These where good, just as you would expect them. Crunchy, bite-sized, filled with fresh vegestables and minced pork (but their parent version, the Veggie Spring rolls are vegestable only, for those of you who like to avoid meat). Deep-fried to perfection. A safe choice if you don't like your pandaren food too spicy. I had them with a small bowl of soy-sauce for dipping, but I think I'll try sweet-chilli sauce next time for a little more spiciness. Good safe choice, but maybe a bit on the boring side when it comes to flavour. The next dish was anything but lacking in flavour. The extra spicy fried chicken was better then when you finally get to pee after holding it for 3 hours. An initial PANG and then just a slow steady flow of pleasure. Trailing off with a burni.... Sooo anyway, the chicken was really good, very crisp, spicy both with an initial heat but also a lingering warm sensation which means it was good I didn't eat it before the mini-spring rolls or I would not have tasted a thing. Next up was the beef noodle stir fry. Another classic. Strips of sirloin - I think it was clefthoof, marinated in a mixture of garlic, ginger, beef broth and brown sugar. A classic mixture of flavours. All sautéed with an amazing selection of vegetables (baby corn, bell peppers, onions, sugar snap peas, bamboo shoots, carrots and broccoli), fried with just a drop of the remaining marinade, along with perfectly prepared egg noodles. This is a dish which will never go out of style, and served in a cardboard box with chopsticks makes it an easy street-food to eat on the go. Lastly was the plate of roasted duck. Again a dish, which very much like the stir-fry relies on getting the marinade right. Rest is just roasting the duck. Ginger, green onions, oil, rice wine, Pandaren spice blend and for the glazing I tasted both honey and vinegar. What can I say? the crispy skin was perfect, with its sweet and sour glazing it was like a reminder to my first kiss. Tantalizing, making me want more, yet over much too fast leaving a sour taste in my mouth as I two days later found her making out with the first mate on a barque.
Yumdict:
So what is the verdict? Well, before we move on to my own verdict, then let me quote a few of the other customers: Customer 1: This is just my second time. And loving every second of it!. Customer 2: Super spicy noodles? Fucking spiced up noodles. I can see the fucking spice steaming off it. I could have included more quotes, in fact in my time observing I did not hear anyone utter a single bad word about the food, even if - some might find it a bit pricy.


I give the Yumplings five hats out of six. The food and service is worth six, but the prices means the net result is five.
When and where?: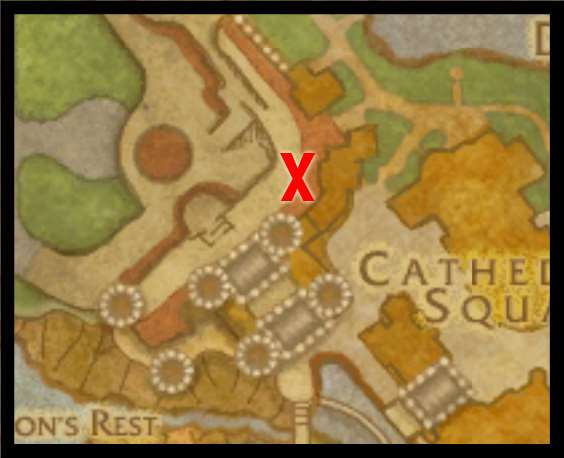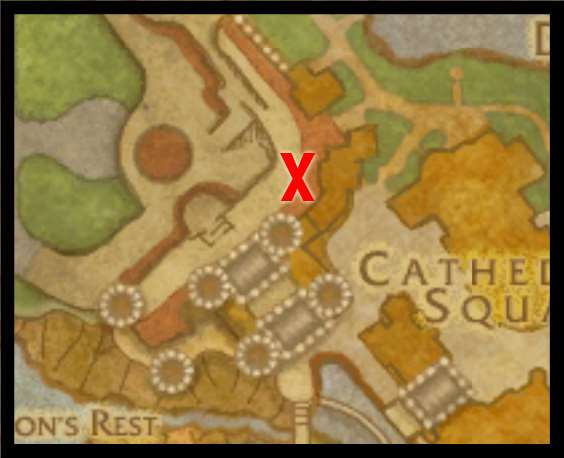 The Yumplings have their food-stand along the road running between the Docks and Cathedral Square. The Yumplings are open monday, wednesday and thursday evenings, from 8 to 10. They are trying to free up time to be open more and I for once would welcome that.